How to add virtual tours to Multiple Listing Service - MLS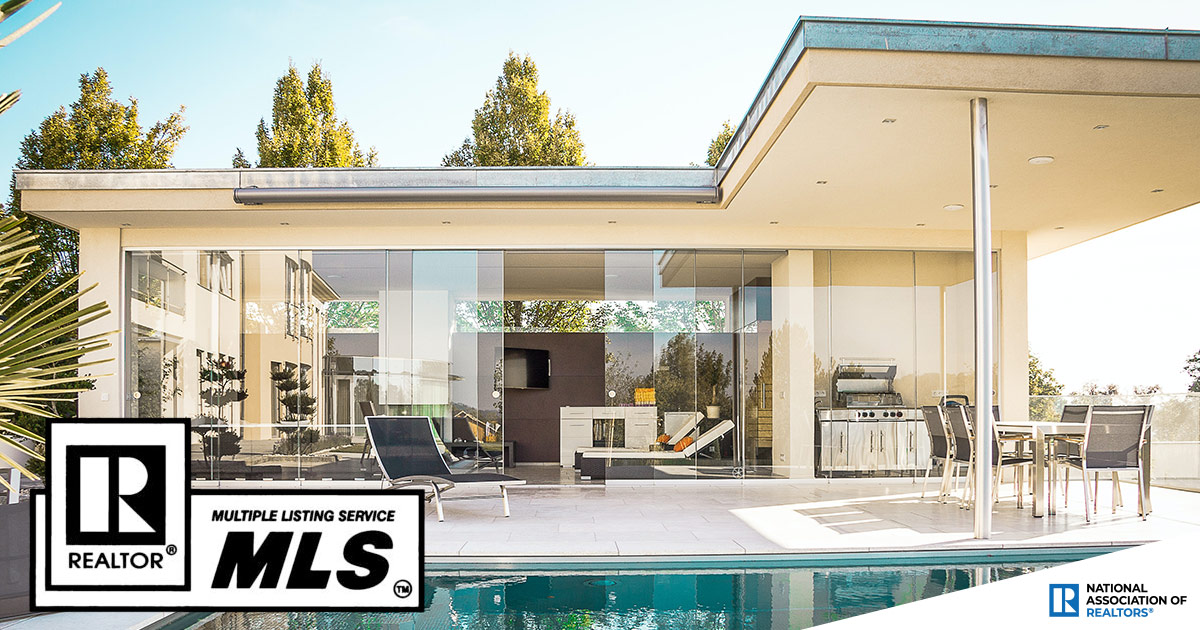 The Multiple Listing Service, or simply MLS, is a popular database system that allows real estate agents & brokers to share local property listings with each other. It makes it easier to connect homebuyers to sellers. With Kuula, you can now easily share your Virtual Tours in MLS systems.
There are hundreds of MLSs across the country. They use a common set of rules to enable smooth exchange of information in their local communities. MLS systems are developed and maintained by members of the National Association of Realtors.
Posting a property listing to a local MLS is a crucial part of getting an offer to the market. If you created a 360° tour of the property, naturally you'll want to add it to the listing as well!
Virtual tours on MLS
MLS systems accept links to virtual tours, but there are specific requirements. No real estate agent or office information is allowed and any real estate signs should be removed (or blurred out). No real estate office logos are permitted either. There are fines for not following these rules, so it's important to make sure your tour complies before posting!
Most local MLSs accept links from any provider, but some, such as NTREIS (North Texas) only allow links from pre-approved domains.
MLS-friendly links
Kuula works constantly to ensure smooth sharing of Virtual Tours on MLS.
This is why we now MLS-friendly links. Those links are not necessary to use in each case, but they are designed to make it easier to add tours to MLS listings.
The MLS links are non branded, so neither your logo or the Kuula logo is visible and the INFO button is disabled. MLS links also use a special domain, mls.kuu.la, that is approved with some MLS systems that require pre-approvals (most of the don't).
To get an MLS-friendly link to your tour, select Share on the tour page and click on the Get link or embed code button in the popup: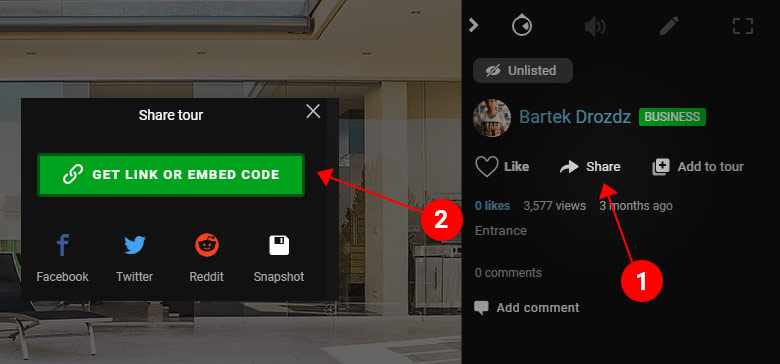 On the next screen, the link can be copied from the MLS tab at the bottom of the screen:
To use MLS links, you'll need an active Kuula PRO subscription.
MLS Syndication
Once the tour is added to the MLS database, when the property listing gets syndicated on property listings websites, such as Zillow for example, the tour should be automatically included and featured.
However, you can also add tours to property websites when creating listings directly on those websites. Here's more information: