How to add Kuula Virtual Tours to listings on Realtor.com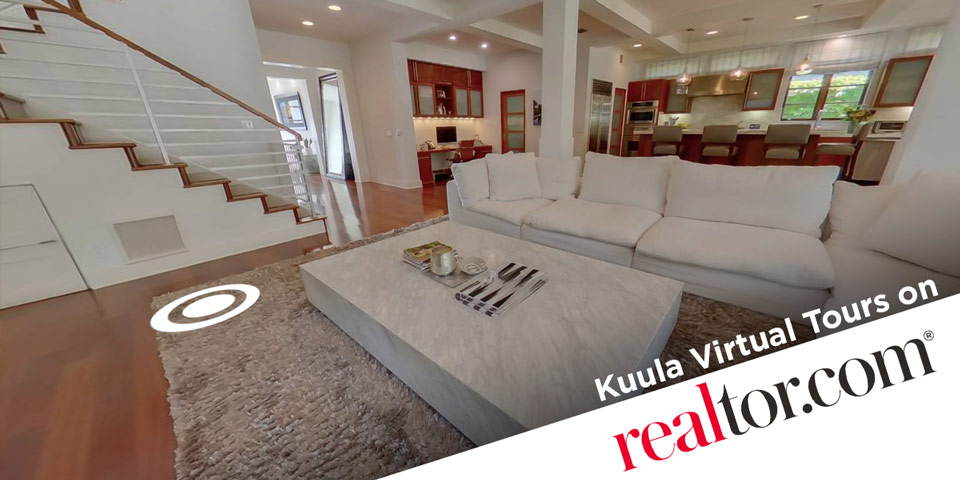 Realtor.com is one of the leading real estate marketplaces in the U.S. It features for-sale and for-rent listings and a suite of tools for home owners to manage their property and track changes in its value. Listings on Realtor.com offer a very exhaustive information about each home. Nowadays, potential buyers or renters expect to find a virtual tour as part of the property's presentation and Kuula is here to help you create one!
Virtual Tours are an important part of Realtor.com listings and are prominetly featured on each page. You can find a link to the tour under the main photo header, right next to the mini map, as highlighted in the screenshot below: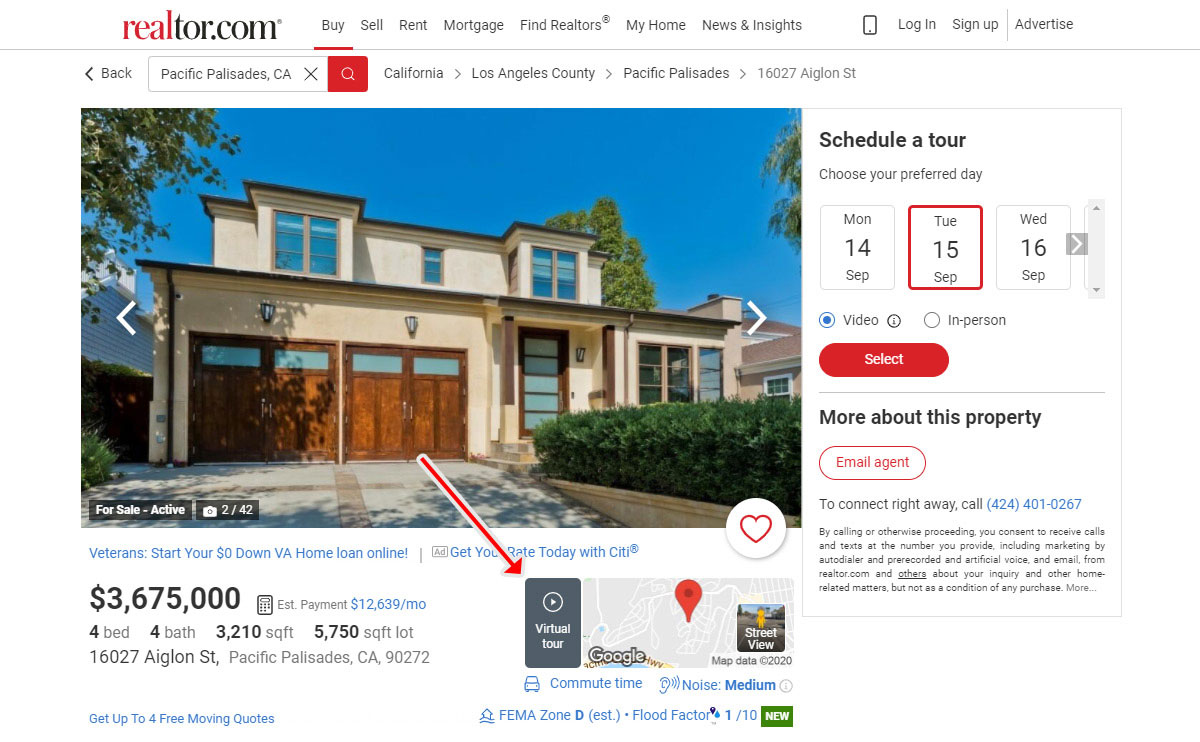 You can see this listing live under this link.
You can also see what the tour looks like on mobile in this video:
Take a look at this great example showing a Kuula Virtual Tour in a Realtor.com listing.
How to add a virtual tour to a listing?
Realtor.com has a great tutorial explaining how to add a virtual tour to your listing. You have two options: either include the virtual tour in MLS or add a link directly into the listing on Realtor.com.
You can find that setting under Listings › Listing details › Virtual tour / video link as shown below: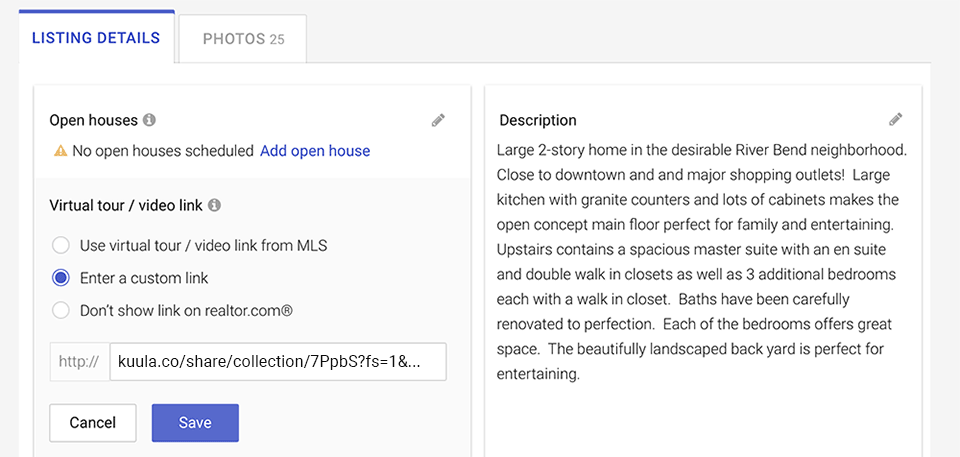 To get a link to your tour on Kuula that can be used on Realtor.com, simply click on Share, then Get link or embed code and copy the link from the box on the next page. For more information, please take a look at this tutorial.