Ben Claremont chooses Kuula as his virtual tour software of choice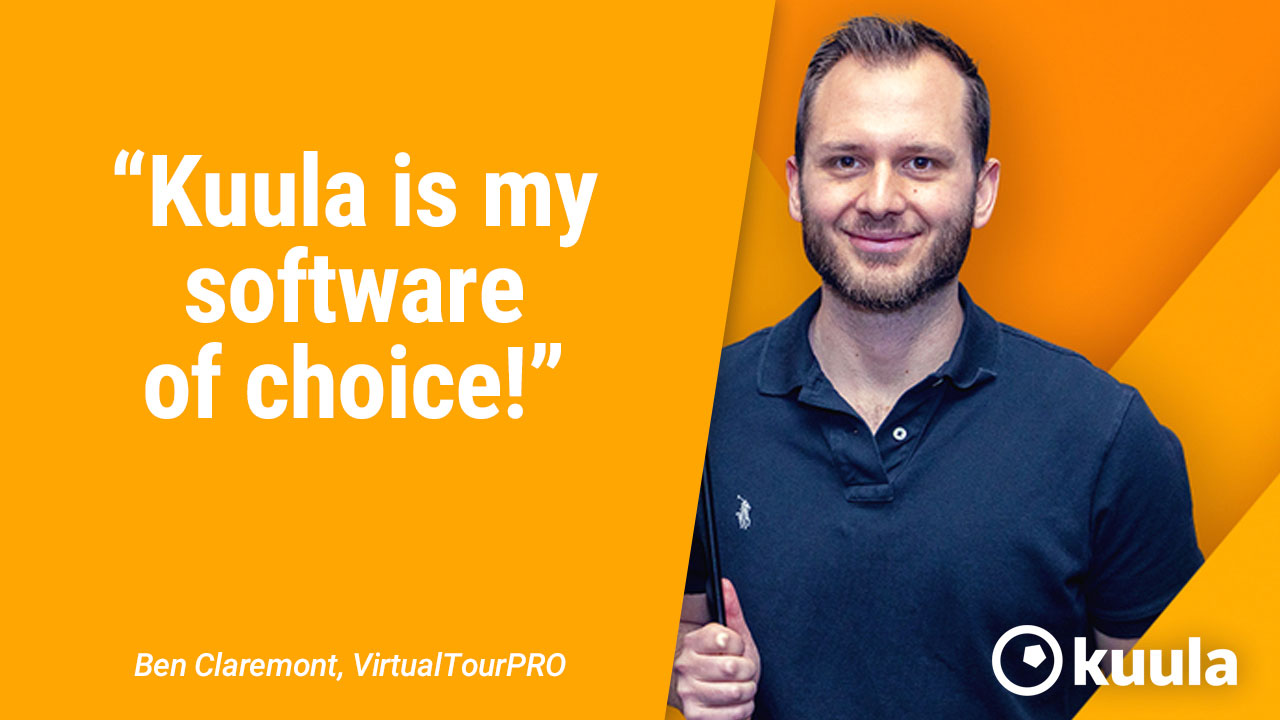 We're honored to hear that Kuula has been chosen as Ben's software of choice. He has reviewed over 15 Virtual tour softwares and he picked Kuula as one leading the pack.
Kuula stands head and shoulders above the rest. It's a perfect mix of professional features, a super easy to use interface and the price is one of the best of all the paid platforms. It's my software of choice!Ben Claremont, Virtual Tour Pro
Virtual Tour Pro course is an 9 hour long "in-depth video" 'course' that will take you from Virtual Tour Beginner to Pro. It will guide you how to start a virtual tour business from scratch. It includes over 50 actionable videos teaching you how to plan, shoot & edit professional tours. You'll also learn who your ideal customers are, how to find them, pitch them, and get paid. No matter where your skill level is, the course covers every step of your journey from virtual tour beginner to virtual tour pro!
This is a demo virtual tour created using Kuula by Ben Claremont and it is featured on Virtual Tour Pro homepage.
In the course, Ben shows how he created the above tour. If you'd like to learn how he made it and how to start a successful virtual tour business, you should get the course today.
Upgrade to Kuula PRO today and start creating virtual tours with us!