How to add a Kuula Virtual Tour to a listing on Trulia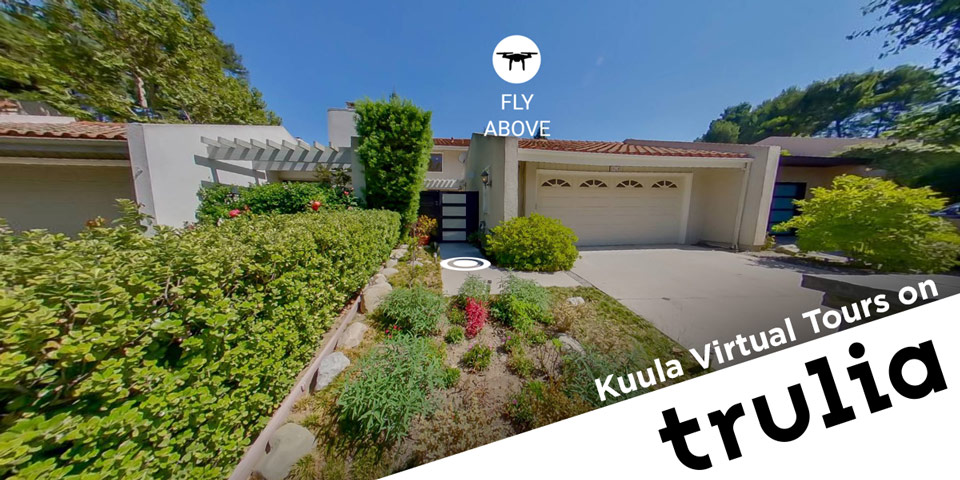 Trulia is the second biggest real estate website in the U.S and this is a great place to search for your future home. You can find your dream house among the 3.5 million properties listed on that page. Trulia, as well as the other top listing websites in the United States, such as Zillow, Realtor.com & Redfin, makes it easy to publish Kuula Virtual Tours in listings.
Potential buyers are looking for listing with virtual tours because they can see the home online before they make an appointment in person. This is especially useful in times of social distancing. However, beyond the current situation, that shift in customer expectations is here to stay.
Virtual Tours save time and allow to make decisions regarding a property faster and in a more comfortable way. It's a win-win situation for the customers and the realtors!
The good news is that with Kuula, you can now create and share a virtual tour on Trulia within minutes.
How to add a Virtual Tour to a listing?
If you would like to add a virtual tour to your listing, you can do it in two ways:
Option A. Add the virtual tour via MLS
You can include a virtual tour in your MLS listing and Trulia, same as the other top listing websites will pull information from the MLS feed. To learn more how to share virtual tours in various MLS systems, please read "How to share your Virtual Tours in MLS systems".
Option B. Add the virtual tour directly on Trulia
You can add a link to the virtual tour directly on Trulia. Once a tour is added to the listing, Trulia will feature it in Home Details section between, Description and Price History, as shown below: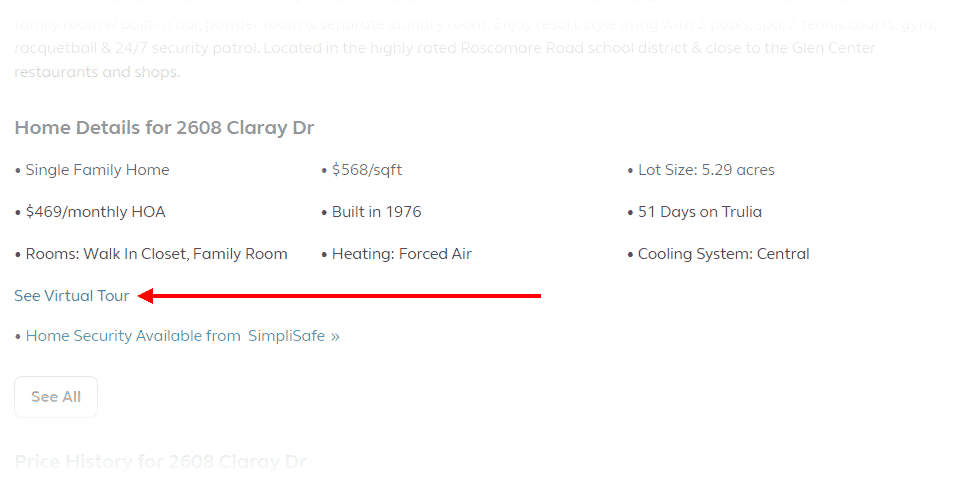 You can also see the tour live on the Trulia listing page. To see what the listing and the tour looks like on mobile, please check this video:
This is a great example of a Kuula Virtual Tour added in a Trulia listing, as viewed on a phone.
To get a link to your Kuula tour and use it on Trulia, simply open the tour page, click on Share then Get link or embed code and copy the link from the box on the bottom of the next page. For more information, please take a look at this tutorial.
The tour featured in the example listing above was created by Postrain Studios.