How to add Kuula Virtual Tours to listings on Zillow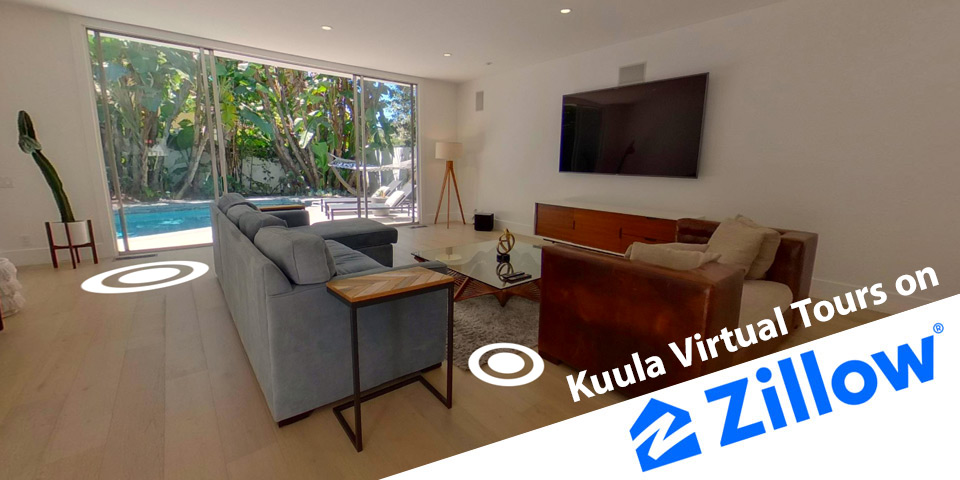 Zillow is the leading real estate marketplace in the U.S. It's one of the primary sources where people are looking to rent or buy a house. Adding a Virtual Tour to your listing is no longer just a way to make your offer stand out - it is quickly becoming a standard part for any listing and your customers come to expect to see one. Fortunately, with Kuula, it's now very easy!
You can add a virtual tour link to your listing in two ways: by including it in your MLS listing or by adding a link directly on Zillow. Once a tour is added to the listing, Zillow will feature it in two prominent places - in the top left corner of the image gallery and in the "Virtual Tour" tab on the righthand side panel. Both locations are highlighted below: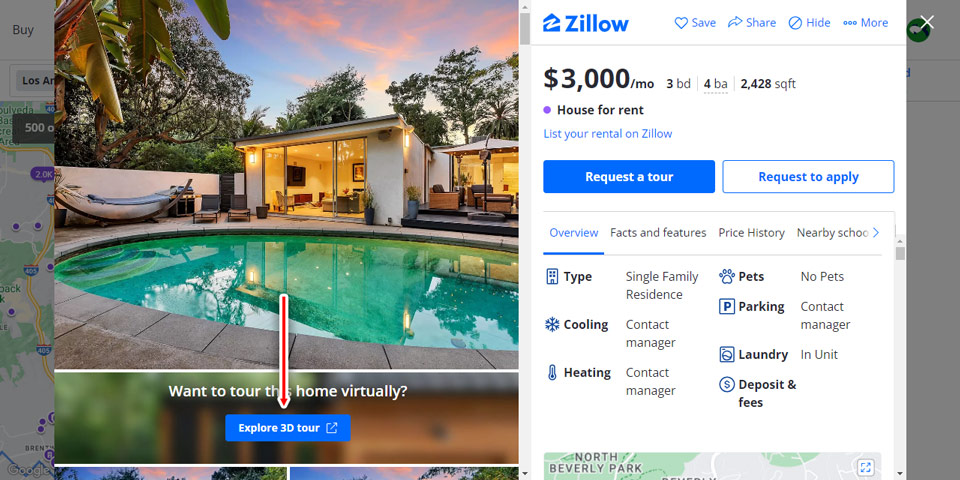 You can see this listing live under this link. The tour credit in this listing was created by PostRAIN Productions.
You can also see what the tour looks like on mobile in this video:
This is a great example of a Kuula Virtual Tour added in a Zillow listing, as viewed on a phone.
Adding a virtual tour link
As mentionned above, you can add a Kuula virtual tour to Zillow in two ways: directly or via MLS.
Link via MLS
If you include a virtual tour in your MLS listing and it is sydicated on Zillow, the tour will automatically be included in the listing. Kuula makes it easy to post your tours on various MLS systems and to learn more about it, please read this blog post.
Link directly on Zillow
You can also add a virtual tour when creating a listing directly on Zillow. In the listing form, you will find the box to add the tour under the My Photos panel, as illustrated below: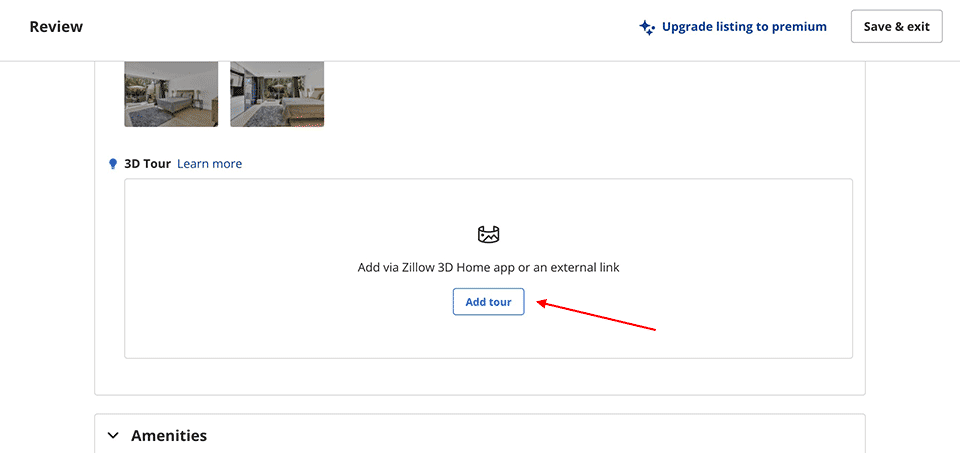 To get a link to your tour on Kuula that can be used on Zillow, simply click on , then and copy the link from the box on the next page. For more information, please take a look at this tutorial.