Can you find Waldo in this 360 image - an illustration that went viral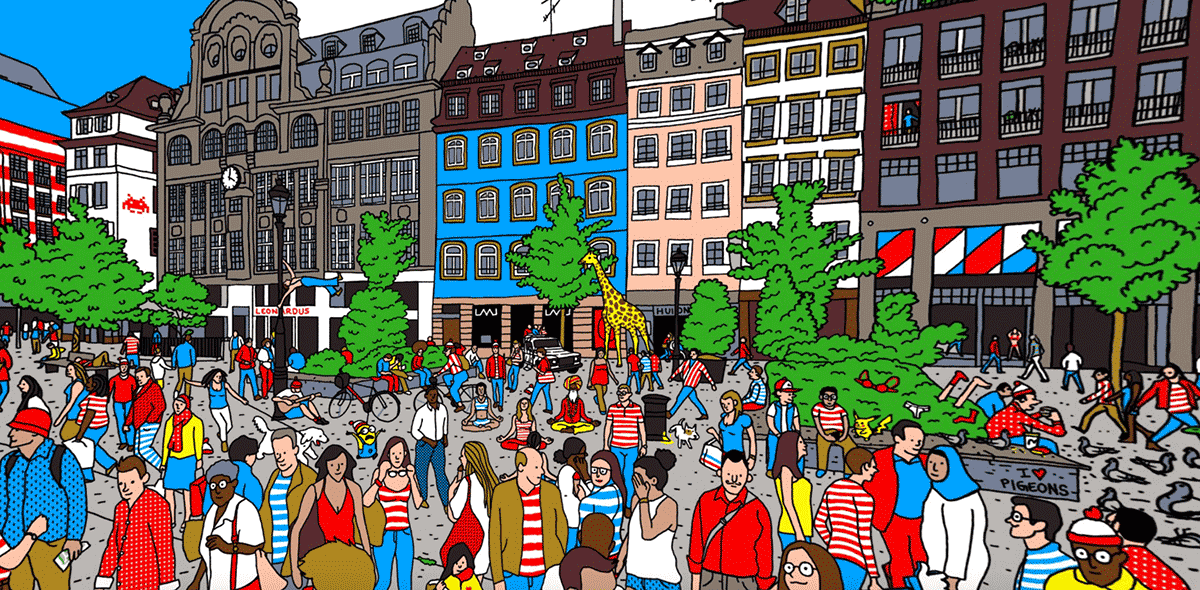 This is a 360 illustration that went viral. It was created by Kevin Hohler, a talented artist from Strasbourg, France. Look around and see if you can find Waldo.
There are so many fun things going on in this illustration! Can you find Waldo? This 360 image went viral and as a result it has been viewed over one million times. It allowed Kevin to get the first place in a contest organized by Digital Painting School.
You can see more 360 illustrations created by Kevin on his Kuula profile or you can follow him on Behance. If you would like to learn how to create your own 360 illustrations, please visit 360-drawing.com, and to learn about creating virtual tours, register today on Kuula.co!