WebVR comes to Kuula - experience Virtual Reality like never before!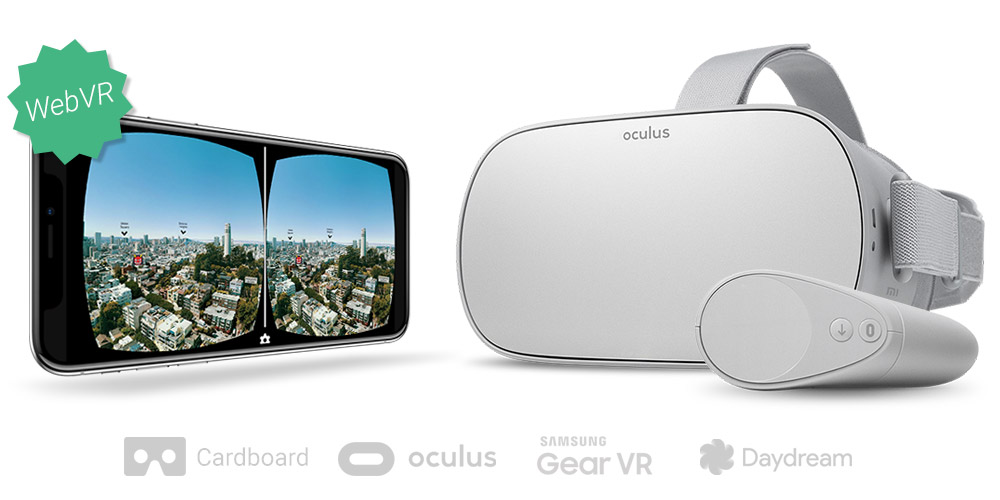 WebVR comes to Kuula - we're happy to announce the release of the most anticipated feature of 2018.
Update: WebVR has been replaced by a new VR standard for the web called WebXR. As of September 2020, Kuula fully implements WebXR and all the tours can be viewed on compatible devices as shown below.
Now you can easily view and share 360 images and Virtual Tours
on a variety of VR platforms including Oculus Rift, Quest & Go and all mobile cardboard headsets.
You can explore content in VR directly from a web browser. No need to install any apps. For more informatrion on which platforms and browsers support WebVR, please look at the official WebVR website.
Demo how Kuula works in VR - you can explore content in VR directly from a web browser.
Even better: your clients can view branded 360 photos and tours in VR directly from embeds on your website. Simply send them a link!
To acces Virtual Reality mode on mobile devices, look for the VR button at the bottom of the screen. Once you tap on it, the VR mode will be activated and you can insert your phone into your headset.
Our new VR support is available for PRO and free users alike, with the difference that PRO users can share
fully interactive tours with hotspots. You can learn more about it on this page.