AngoCasa adopts Kuula for 360 VR service as part of tech-forward initiative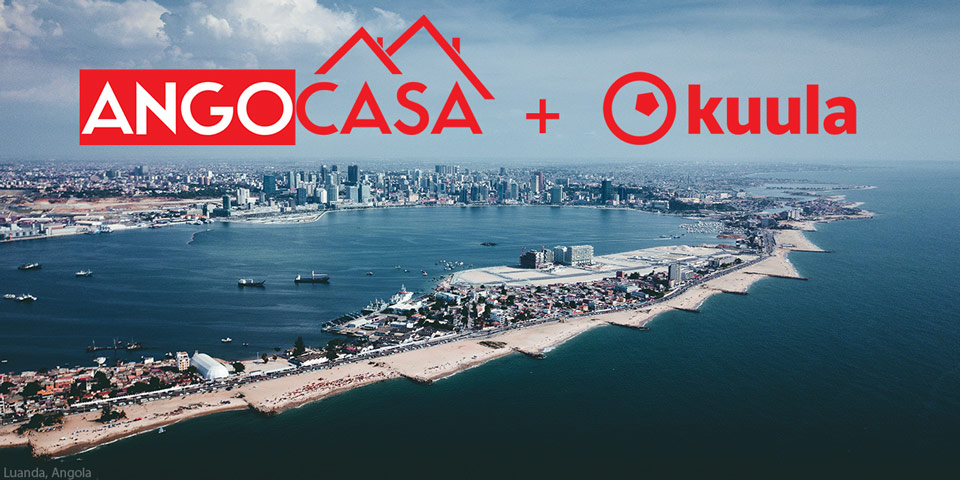 Kuula is delighted to partner with AngoCasa, the largest network of real estate listings in Angola. AngoCasa users will now be able to incorporate high quality virtual tours with their property listings. This new functionality, AngoCasa 360 VR, is part of the company's investment in technology aimed to make the platform more appealing to users.
Why Virtual Tours?
Virtual tours are quickly becoming the standard for agents and sellers all over the world. Now even more than ever, potential homebuyers are filtering for listings they can "walk through" from the comfort of their homes or offices.
Kuula, which AngoCasa calls a leader in virtual reality technology, enables more immersive and experiential marketing content that home buyers can access at any time, from anywhere in the world.
"Through the AngoCasa 360 VR service, any property can become a permanent 'digital open house' event, with all the inherent advantages", an AngoCasa representative says. A more realistic virtual experience allows users to determine whether a property meets their needs before they reach out to the listing agent. That means the inquiries agents receive are informed and more legitimate. Streamlining the sales funnel in this way enables real estate professionals to make more sales at higher price points and increase their bottom line.
A Virtual Tour example on AngoCasa
To see how a virtual tour can be integrated into a listing on AngoCasa website, please take a look at the virtual tour of the 3 bedroom apartment in Marginal de Luandaat. Click here and find the "360 VR" button in the photo carousel on the right side of the website.
About AngoCasa
Founded in 2015, AngoCasa is the largest real estate marketplace portal in Angola. With over 1 million visits per month, www.angocasa.com is the leading real estate platform in Angola. It is also available in Portugal, Namibia, South Africa, Mozambique and Spain.
About Kuula
Kuula is an award-winning, easy to use 360 virtual tour software that lets you create professional quality virtual tours in minutes. Kuula works smoothly on desktop, mobile and in VR headsets. After creating a virtual tour, you can add it to your listing website, MLS, embed it on other sites, or create a stand alone webpage under your own domain with Kuula Business. Founded in 2016 in Los Angeles, it's ranked #1 in the US and has over 200,000 users that uploaded over 2,000,000 photos so far!
If you would like to start creating virtual tours sign up at Kuula and learn how to get started creating virtual tours with us. It's easy!