5 reasons to use Kuula Virtual Tours in real estate marketing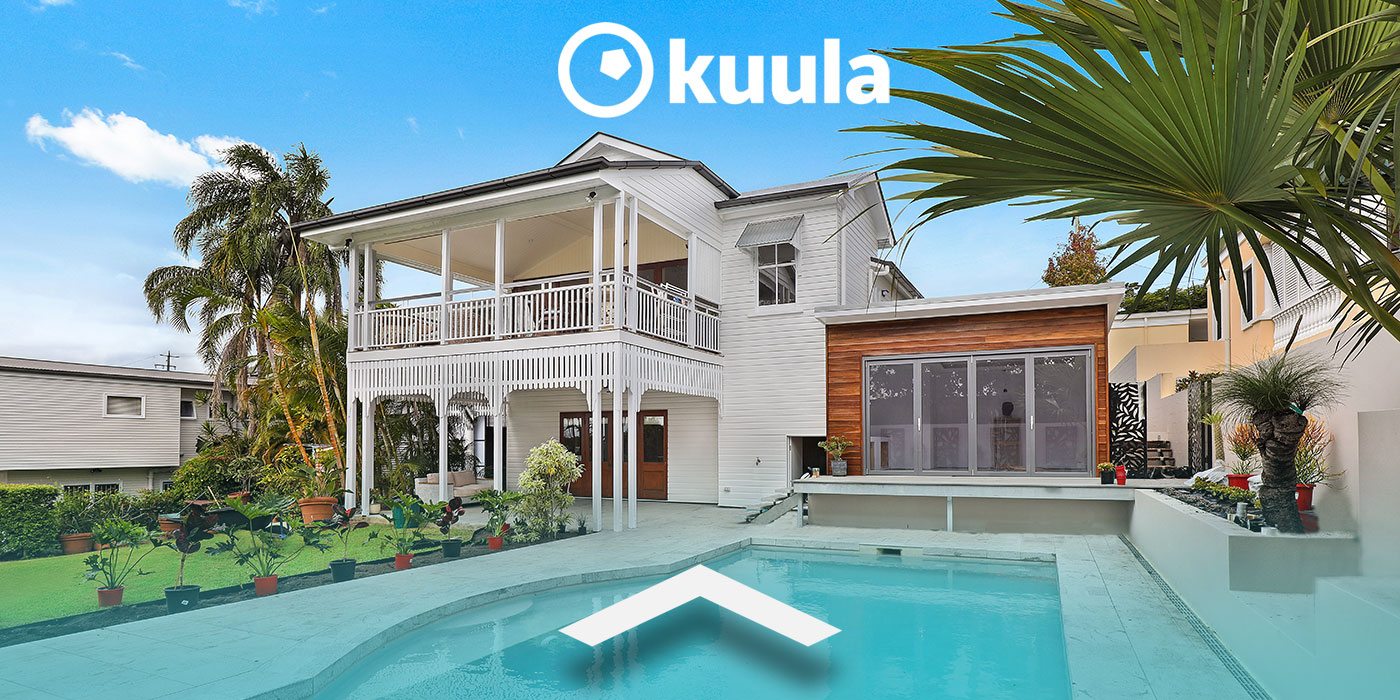 Home buying process can be stressful. There are so many reasons for this: finances, pre-approval, the many parties involved - but what is probably most discouraging, especially for new home shoppers, is the discrepancy between listing and reality that is true of so many homes.
There is certainly no fault of real estate pros, but there is something they can do. Using 360 virtual tours in listings can help create transparency. This helps agents retain more serious customers, contributing to overall business efficiency.
1. Getting a feel for the space
There is a step missing from the home buying when listings don't convey what a home actually looks and feels like in person. Casual shoppers are not going to attend open houses, contact agents, and set up viewings around their lives just to step foot in a home.
On the other hand, if the virtual tour is available, buyers are able to get a sense of the space, and those on the fence gain assurance.
Take a look at the virtual tour of a Southern California townhouse that we have recently created for COMPASS, an American real estate company. Enter the house and get a feel of it. It's pretty good, right?
This is a demo virtual tour created by Kuula Studio for COMPASS.
2. Time is money, yours and mine…
Along the same lines, when customers have the opportunity to see the property before an official showing, it saves both client and agent valuable time.
There's nothing worse than leaving a showing sensing the buyers are not interested. The same is true for shoppers who might feel deceived which can lead to poor reviews.
3. The proof is in the data…
In the National Association of Realtors' report, 50% of adults who use the Internet said they found virtual tours very useful in making their decision. This finding backs up a different finding from a Realtor.com study. That study shows that listings with a virtual tour get 87% more views than those without virtual tours.
4. Stress free home shopping
Among all generations, the consensus on the difficulties of the home buying process is the same, 56% found finding the right home to be the toughest step (source: National Association of Realtors, 2018).
According to the same NAR, 93% of home searches happen online. The internet is also where 44% of home buying journeys begin.
With 360 virtual tours, the stressful part of home buying can happen online where people of all generations, feel most comfortable.
5. Access, access, access
The best part about virtual tours is the ease with which they are incorporated to immediately drive results.
Kuula makes it simple by providing an affordable service on a user friendly platform that is constantly updated with new features.
Now more than ever, with technology moving at lightning speeds, it is vitally important to stay up on industry trends like virtual tour functionality. When you use Kuula to create 360 virtual tours, you are making the most out of the time and resources you invest in your business.
For more inspiration, please visit tours that have been featured on Kuula.