2020-03-25
Virtual Tour of Petra, go explore without leaving your home!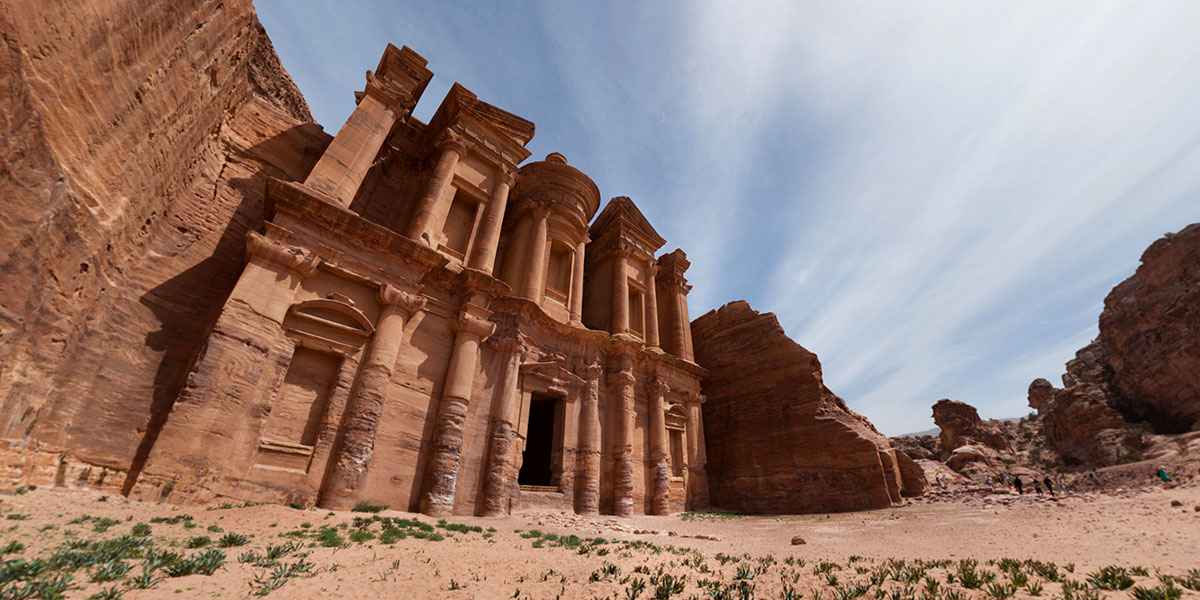 Today, we're happy to take you to Petra, Jordan. Please enjoy!
This amazing tour has been created by a talented photographer, Jon Brack. You can follow him on Kuula and Instagram. Jon was featured in one of the blog posts earlier in which he presented virtual tours of space shuttles that are on display at Kennedy Space Center and California Science Center.
Virtual Tour of Petra, Jordan
Founded by the Nabataeans sometime around 300 BC, Petra sat at the junction of several caravan trading routes and prospered for hundreds of years as a trading city. Romans took control in 106 AD and further expanded its grand carvings and structures, but under later Byzantine rule the city declined as trade shifted to sea-based routes. A massive and destructive earthquake in 363 AD accelerated the fall of Petra and it sat mostly quiet until being rediscovered by a Swiss explorer in 1812.
Now Petra is the most-visited tourist attraction in Jordan, a UNESCO World Heritage Site, and considered one of the New Seven Wonders of the World. In popular culture, it has been prominently featured in hit movie "Indiana Jones and the Last Crusade" starring Harrison Ford and Sean Connery.
If you would like to see more of Jon's work, please visit his website at jonbrack.com. His varied experiences have included living a year at the South Pole, documenting earthquake disaster recovery projects in Nepal, researching Hawaiian monk seals in the Papahānaumokuākea Marine National Monument, and many more.
To start creating virtuals tours like this, please visit Kuula.co and sign up! Creating virtual tours with us is fast and easy!