Virtual Tours of Space Shuttles to explore without leaving your couch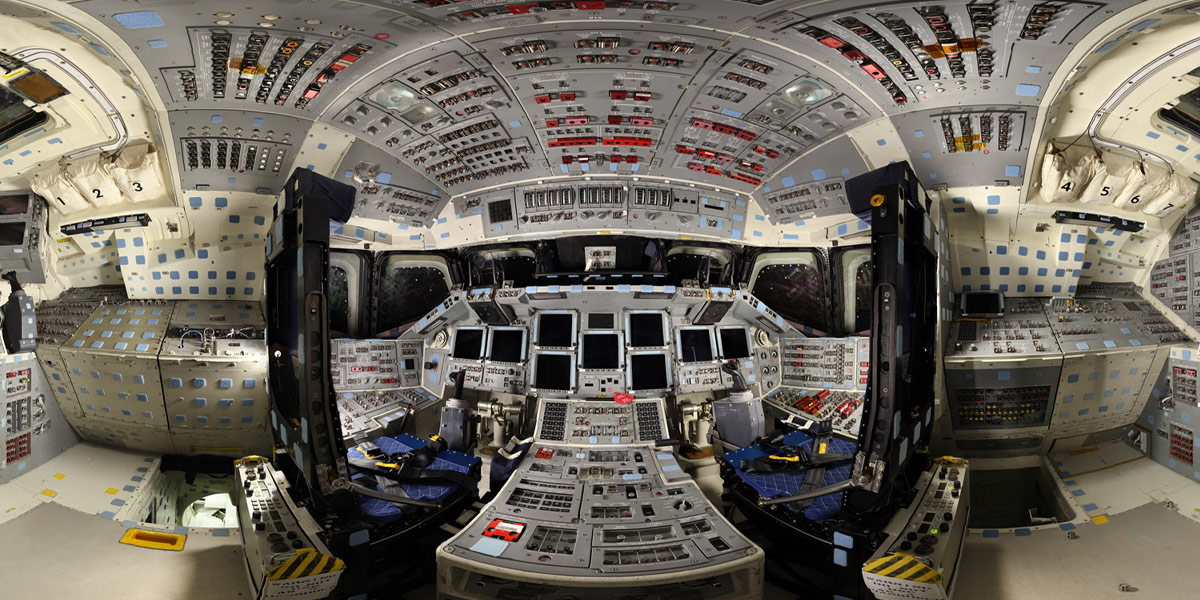 Today, we're happy to share with you a couple of great virtual tours from inside NASA Space Shuttles created by Jon Brack, a freelance photographer based out of Washington DC.
Starting in 2011, Jon's experience has expanded to include Virtual Reality (VR) and other immersive 360-degree storytelling platforms. He has created interactive tours of inside the space shuttles, around the ruins of Chernobyl, in all rooms of Elvis Presley's Graceland, and on the isolated beaches of Midway Atoll surrounded by endangered species and marine debris. Jon specializes in telling humanitarian and environmental stories, often in geographically isolated locations.
Today we would like to share with you some of his amazing 360-degree work, virtual tours of spacecrafts that are on display at Kennedy Space Center and California Science Center. You can follow Jon on Kuula and Instagram. Please enjoy!
Space Shuttle at Kennedy Space Center, Florida
After the final space shuttle mission in July of 2011, Jon had the opportunity to shoot gigapixel panoramas for National Geographic of all three orbiters during their decommissioning at the Kennedy Space Center. This two-year project also allowed him to follow each orbiter to their new homes in Los Angeles, Washington DC, and at the Kennedy Space Center Visitor Complex.
Space Shuttle Endeavour in the California Science Center
Following its final launch in 2011, Space Shuttle Endeavour was flown to Los Angeles and is now on display in the Samuel Oschin Pavilion at the California Science Center.
If you would like to see more of Jon's work, please visit his website at jonbrack.com. His varied experiences have included living a year at the South Pole, documenting earthquake disaster recovery projects in Nepal, researching Hawaiian monk seals in the Papahānaumokuākea Marine National Monument, and many more.
To start creating virtuals tours like those, please visit Kuula.co and sign up! Creating virtual tours with us is fast and easy!