Kuula Wins 'Best Early Stage Company' award at a startup conference in LA!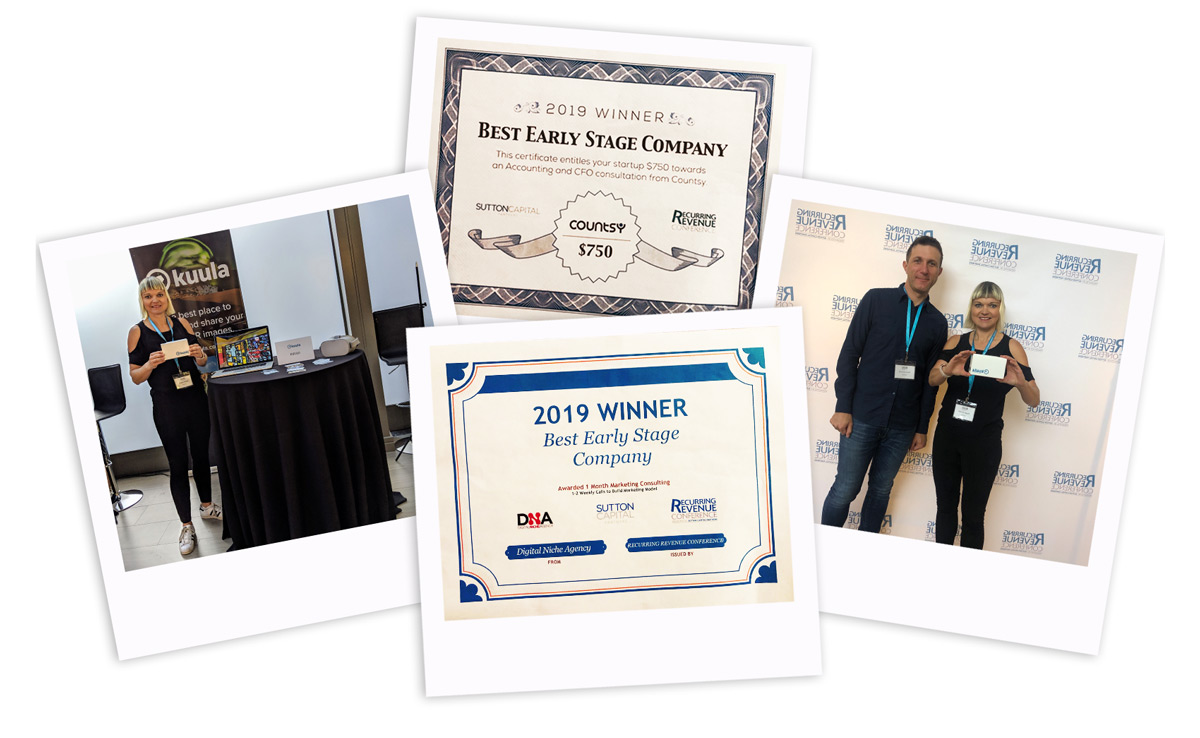 It's been an amazing year at Kuula so far. Last week we were chosen as one of 6 finalists to join the 2019 Recurring Revenue Conference, in Marina del Rey, California. We're now very excited and honored to announce that we won the "Best Early Stage Company" award. Among steep competition, we won the most votes! All of the hard work is paying off and we're very proud.
The two-day conference held at the Marriott Hotel in Marina del Rey, California was an informative and eventful time with tech experts and business pioneers. It gathered 700+ business leaders and together with 5 other early stage startup companies we were invited to have a demo table and attend workshops, panels and networking events.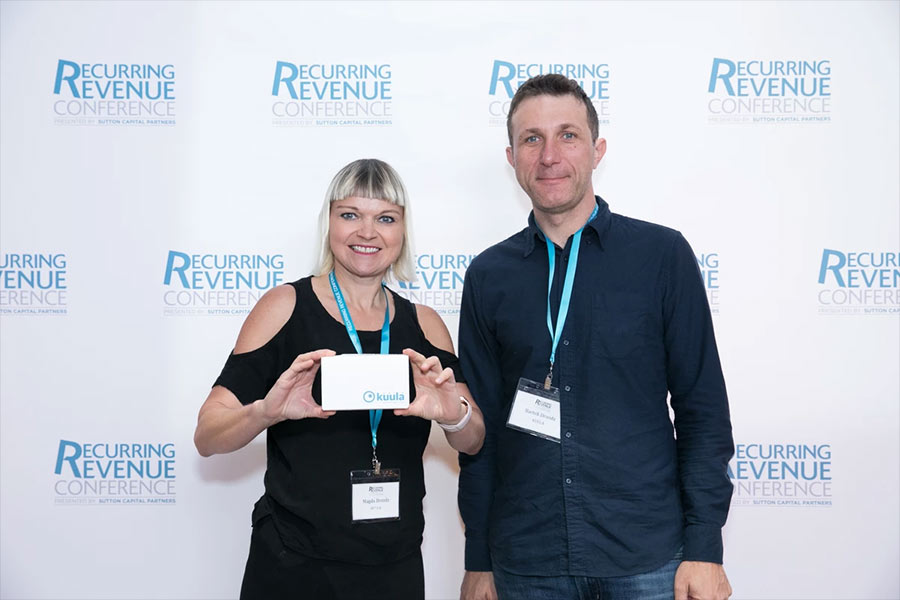 Magda and Bartek Drozdz, co-founders at Kuula at the 2019 Recurring Revenue Conference in LA.
We met countless individuals and companies, incredible founders, co-founders and CEOs. We had a chance to hear from entrepreneurs who are successfully growing their industry-leading companies, as well as from the investors backing them. We learned about their journeys from start-up to success, and that was so inspiring for us.
All we can say is wow. We'd like to extend a huge thank you to all who voted for us and to the organizers from Sutton Capital Partners. And finally, we'd like to thank all the Kuula users who trusted us. It's been an incredible journey, and we have so much further to go. We've got a lot of new features coming up, and we hope you're as excited for what's to come as we are!