Business Development Manager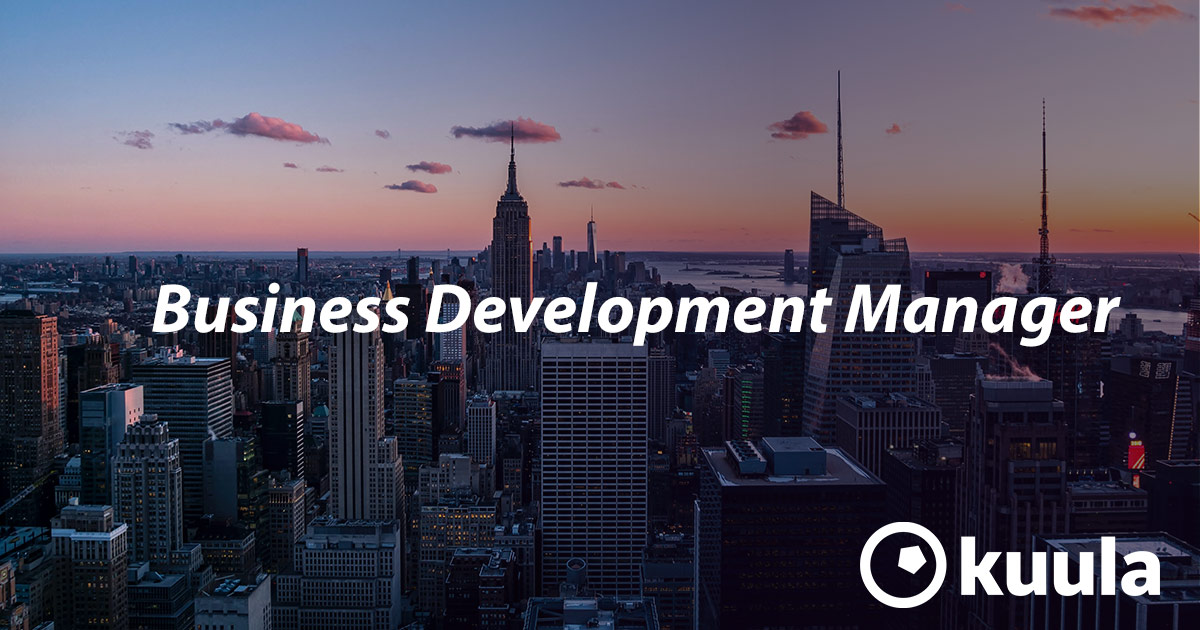 Kuula is looking for a Business Development Manager to join our team.
The pitch
Kuula offers a cutting-edge virtual tour editor that's taking the real estate and architecture industries by storm. Our software is revolutionizing the way people experience virtual spaces on the web, view real estate properties and present architectural design projects.
Founded in 2016, Kuula quickly became an established brand with a world-wide customer base. The company is based in Santa Monica, CA.
What you will be working on:
You will be responsible for setting goals and developing plans for scaling the business and helping us grow revenue.
This will involve researching the market, implementing initiatives and developing proposals for prospective partners world-wide. Another key aspect of your work will be managing relation with existing partners in various industries where virtual tours are used, including real estate, hospitality, architecture & construction.
What we are looking for:
The ideal candidate is highly motivated & goal-oriented, with the ability to push themselves to succeed in a competitive market.
To excel in this position, outstanding organizational and communication abilities are essential. You must be capable of establishing and maintaining connections with partners from both large and small organizations across the globe. You must also possess exceptional written and oral communication skills and be able to handle numerous projects simultaneously.
Previous experience in the real estate, architecture or construction industry is a plus.
What we offer:
This is a unique opportunity to play a key role in driving the growth of a business with a market-tested product and existing customer base. Kuula is an established player in the virtual tour software market. This position gives us numerous opportunities for scaling and expanding our reach. The position offers a high degree of independence and the opportunity to bring your own innovative ideas to the table.
If you have a passion for business development and a track record of success in scaling and managing growth, we invite you to explore this exciting opportunity!
The position is full time.
About Kuula
Kuula is a leading 360 Virtual Tour software provider. It is used by over 350,000 photography professionals and companies all over the world. Kuula is home to over 10 million photos and over 700,000 virtual tours. Our content is shared across major social networks, real estate listing portals and websites.
Kuula is privately owned and was founded in 2016 in Santa Monica, California.