Farewell to Internet Explorer - we suggest switching to MS Edge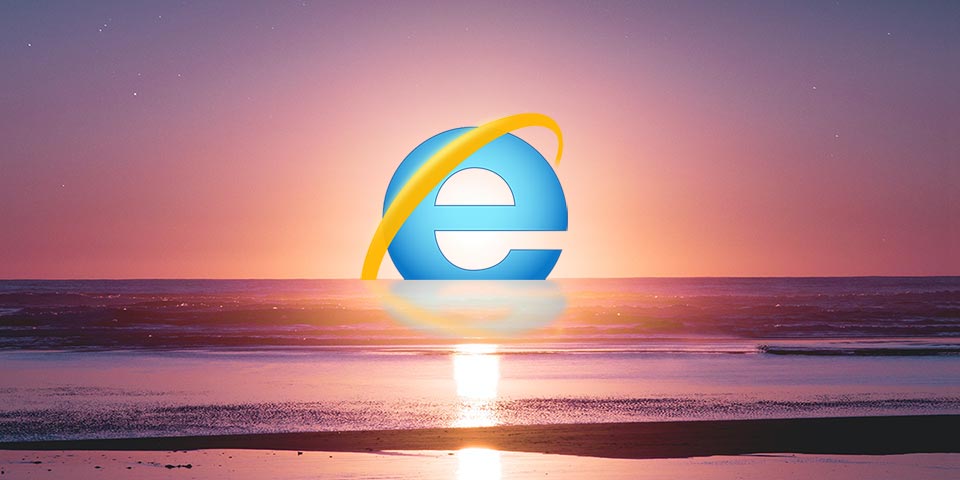 As of October 2020, Kuula no longer supports Internet Explorer. Following Microsoft's recommendation, we suggest switching to MS Edge.
Microsoft stopped developing IE many years ago and they have replaced it with MS Edge. However, Internet Explorer can still be found in Windows and may be the default browser on older version of the system.
IE lacks new key technologies and security features that all other modern browser have. This is especially important for cutting edge web technologies such as what we use in the Kuula Virtual Tour player end editor.
Kuula and IE
Since we started Kuula in 2016, we've been supporting IE by adding to our code various workarounds for the missing features of this browser.
However, after we recently upgraded our Virtual Reality engine to WebXR, our team realized that keeping backwards compatibility for IE becomes a maintenance issue that will slow down development & updates of the app.
Internet Explorer accounts for less than 1% of overall visits to Kuula, so we decided that it was time to say goodbye to this browser.
We realize that this can cause inconvenience to a small group of our users. If you belong to this group and still use IE, we suggest to upgrade your browser or ask your company IT department to do it.
Fortunately, Microsoft makes it very easy to transiton from Internet Explorer to MS Edge. You can also use other browsers such as Chrome or Firefox.
Deprecated and unsafe
Dropping Internet Explorer is a good idea not just for Kuula's sake. Microsoft themselves advise that IE is not safe and shouldn't be used. Here are a few articles on that topic, in case you need more convincing:
Image credits: Jordan Steranka on Unsplash