Promotion: Get a 5% off on Insta360 ONE R camera with Kuula PRO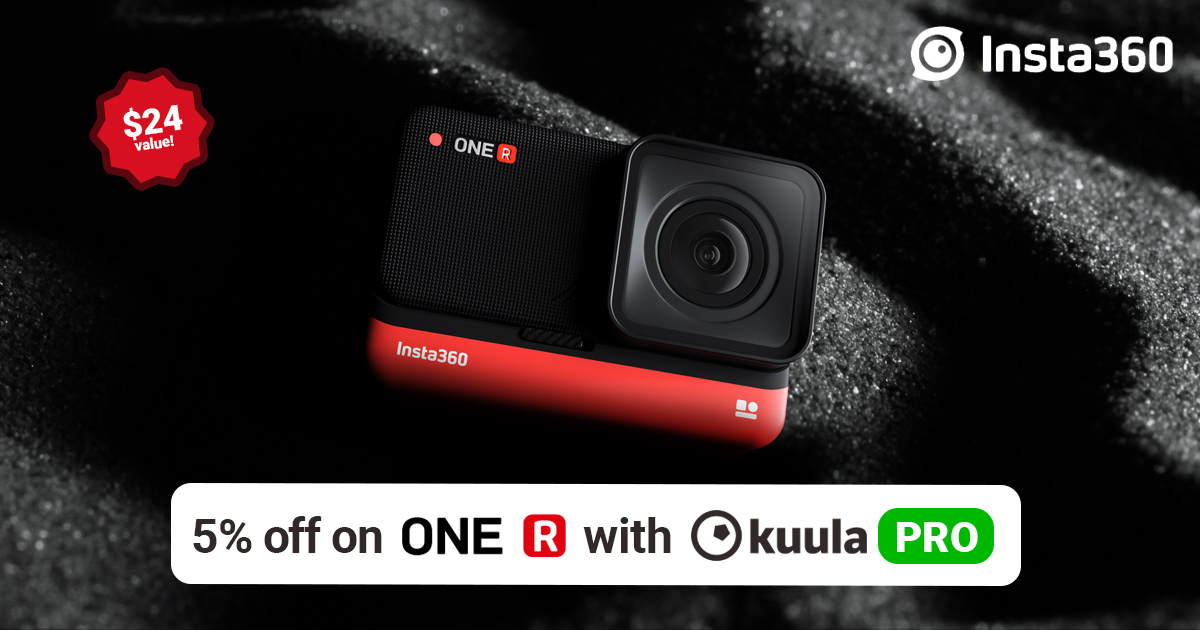 [PROMO EXPIRED] We are happy to announce that Kuula and Insta360, the world leader in producing 360 cameras, have extended their partnership. Our goal is to continue delivering the best quality virtual tour imaging and editing solutions for our clients and customers. At the best price!
This promotion has expired in March 2022. We will update this post if the offer becomes available again!
As of today (April 9th, 2020) you can get Insta360 ONE R with a 5% discount together with a free battery (worth $30) and a free selfie stick (worth $20). The whole bundle will cost you $456 which is a saving of $24. Get a Kuula PRO subscription today and get this deal while it lasts!
About Insta360 ONE R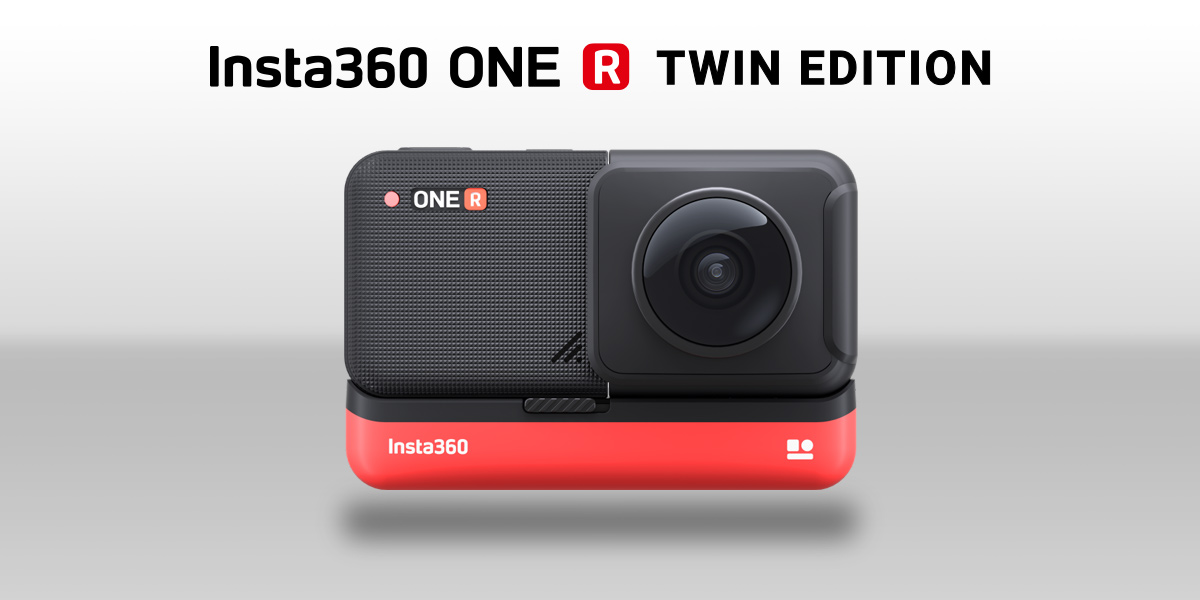 The Insta360 One R is the newest 360 camera from industry leader Insta360. It's the world's first interchangeable-lens action camera, designed with three swappable lense modules for capturing different kinds of content.
From the creative possibilities of the Dual-Lens, 360 Mod, to the precision of the 1-Inch Wide Angle Mod co-engineered with Leica, Insta360 ONE R is an adaptive camera ready for any shoot.
About Kuula
Kuula is a popular, easy to use virtual tour software that lets you create professional quality virtual tours in minutes. You can add hotspots linking to other panoramic photos, add interactive elements such as text, video, regular images, or sound, and you can customize many elements of the tour.
Kuula virtual tours work smoothly on both desktop, mobile and in VR headsets. After creating your virtual tours, you can add them to your listings, MLS, embed them on other sites, or create a stand alone webpage under your own domain.
If you would like to start creating Virtual Tours using Kuula, please sign up and learn how to get started by reading this short tutorial.