How to open INSP files from Insta360 cameras and convert them to JPG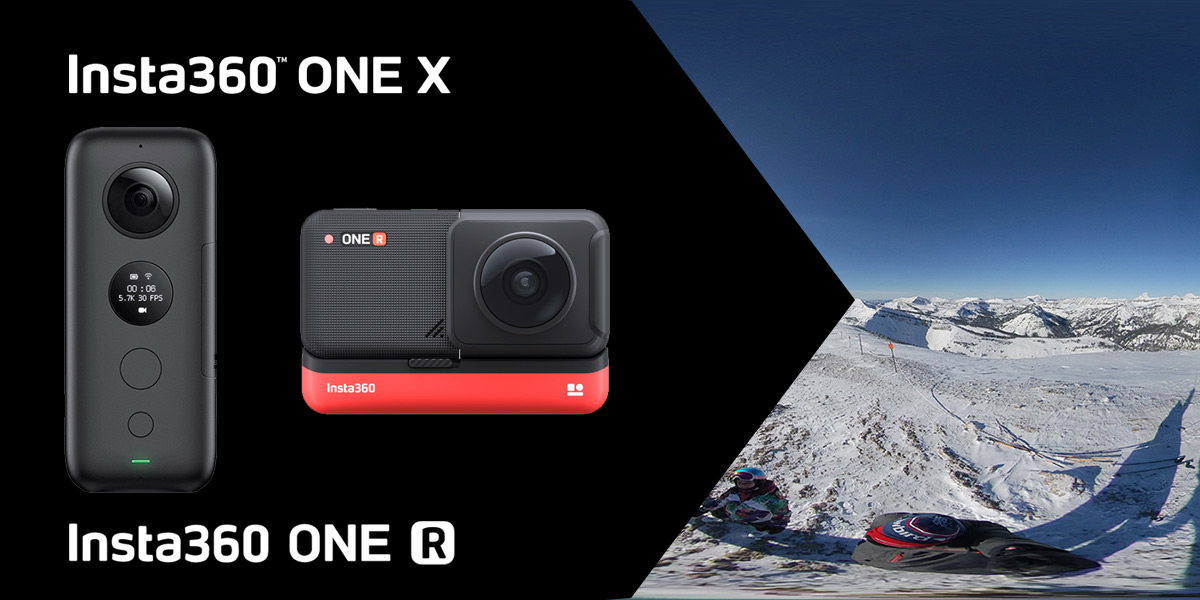 When shooting 360 photos and videos with an Insta360 camera, it saves the shots as INSP and INSV files. Those files are an internal format used by Insta360 cameras and as such are not supported by Kuula, but it's very easy to export them into standard formats, such as JPG or MP4.
INSP and INSV stand for Insta360 Photo and Insta360 Video respectively. It's a proprietary format used by Insta360 to store data. To make it usable outside of the camera, you need to export those files to a standard format: JPG for images and MP4 in case of video files.
Before we proceed with the solution, a quick note: you can encounter another problem with files from Insta360 cameras. The files can have the correct JPG format, but look distorted after upload. If this is the case, please read this article instead.
Desktop computers
When you connect your Insta360 camera to a computer via USB and access the files on it, you will see a bunch of INSP files in the DCIM folder on the device.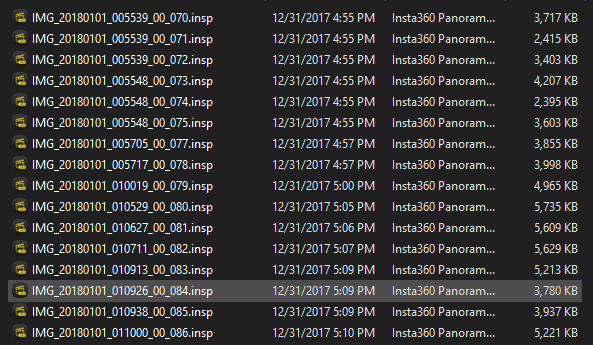 To work with those files, you'll need to download and install Insta360 Studio 2019 (same software works with both the ONE X and ONE R). Once installed, you can open all the INSP files using this program. After you open the files in Insta360 Studio, they can be exported to a panoramic JPG format one-by-one or as a batch in a pretty straightforward way.
Select one or more files on the left side and go to File > Export in the main menu or use the following keyboard shortcut: Ctrl + B on Windows, ⌘ + B on macOS.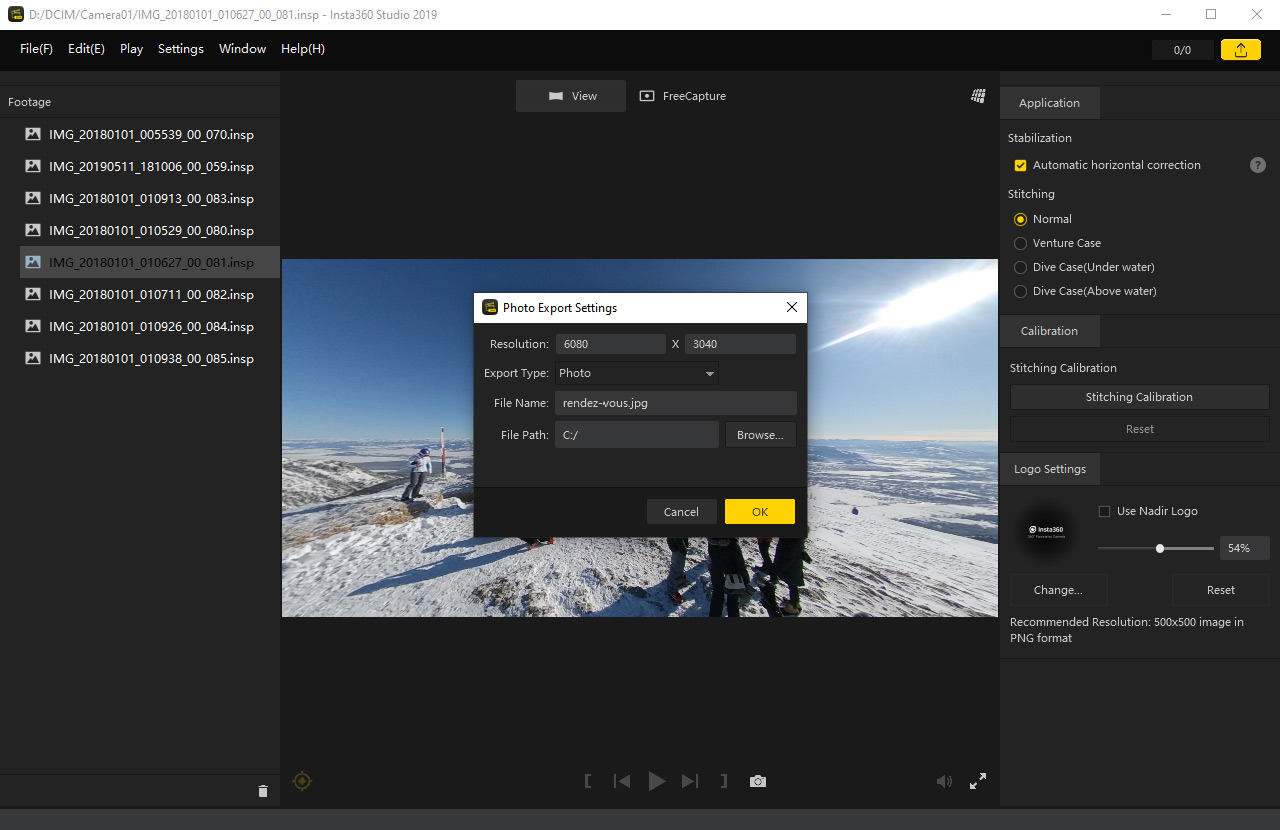 Once you export the files to a folder on your hard drive, you can preview them using a system image viewer. The images should look a bit like the example below: a flat photo with a size ratio of 2:1 and with characteristic distortion at the bottom and the top of the image. Those images are now ready for upload to Kuula, Facebook or any other software that allows sharing panoramic images.
Mobile Phones
If you connect your 360 camera to a mobile device instead, it's much less likely that you will come across INSP files directly. Every file saved to your mobile device is automatically transcoded to the JPG format, so you do not need to worry about the conversion at all.
In the case of a mobile phone, what you need to do is install the mobile app for your camera model: ONE X or ONE R. Then connect the camera to the phone using Wifi or a cable, per instructions in this tutorial. Then, inside the app, copy images from the camera to the phone and export them to an album on your phone. Once exported into an album, they will be in the correct format and you can upload them to Kuula!