5 new powerful features for customizing hotspots: animation, color, size, position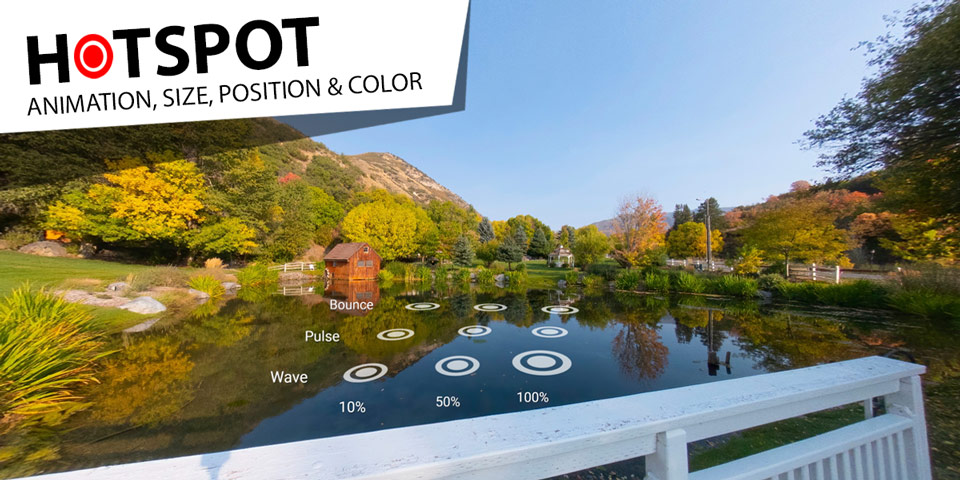 Several exciting, highly requested updates to the Kuula tour editor are here! With these updates you can really unleash your creativity to uniquely design your virtual tours.
Feature 1. Animate Hotspot Icons
Hotspots can now be animated! Three different animations are available to choose from--bounce, pulse, and wave. The intensity of the movement can be dialed in to precisely fit your aesthetic vision. Animation will be a powerful tool to guide the attention of your tours' visitors.
Three different animations are available to choose from: bounce, pulse, and wave.
Feature 2. Customize Icon Color
You now have full control over the color of hotspots. Any of the included icons, as well as those you upload, can be changed to any color. You can even use this to adjust the hue of an image. With color control, you can more easily match your clients' business design style. Check out more Hotspot Tips.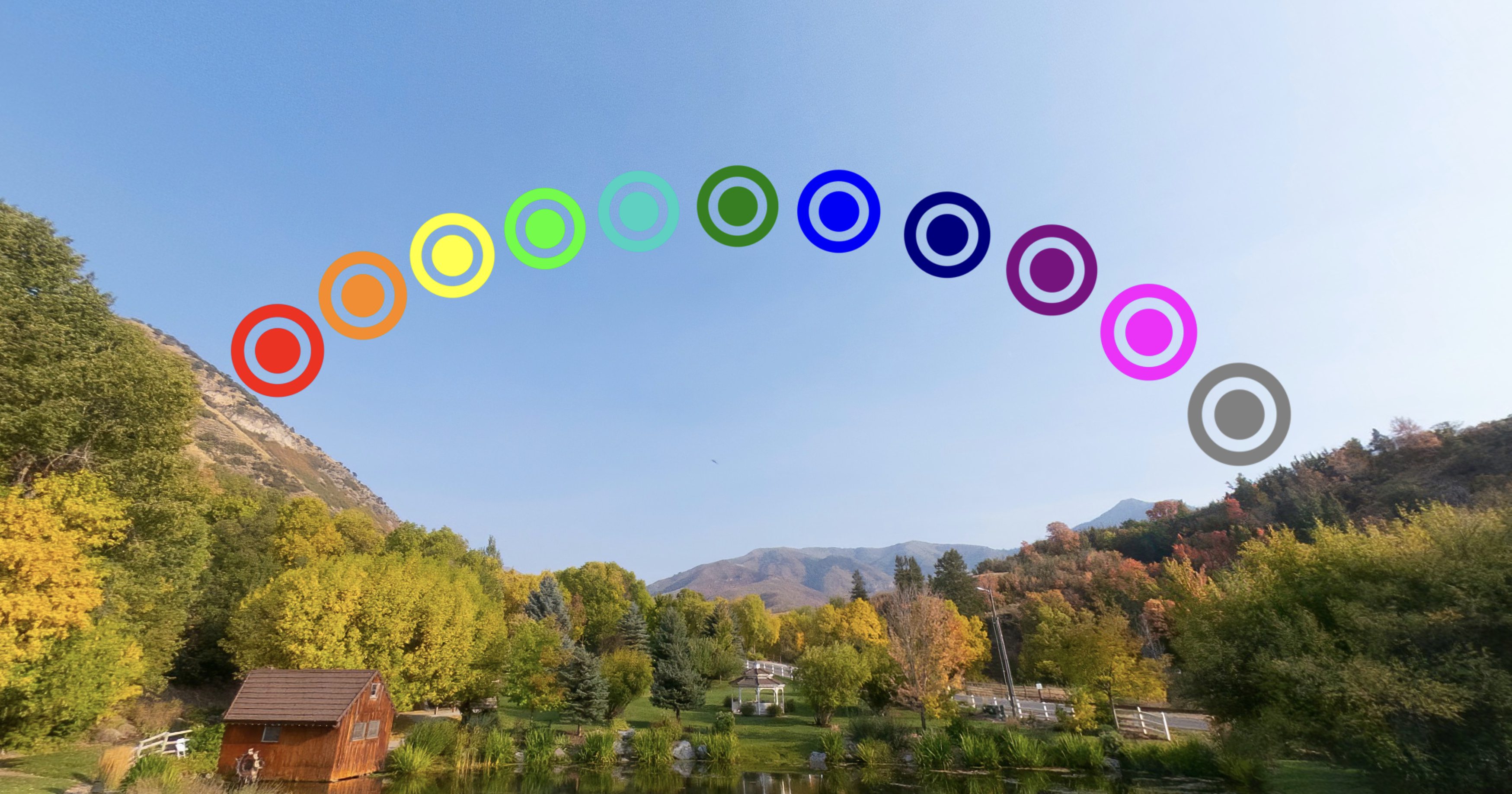 Feature 3. Fine Tune Position & Rotation
This is the update I'm most excited about! One of the ways Kuula stands head and shoulders above other tour building platforms, is the way hotspots and text can be made to look like part of the tour environment. This ability is perfected as you now have full freedom over the X, Y, and Z axes. Place your hotspots, text, and images on any surface in your tour.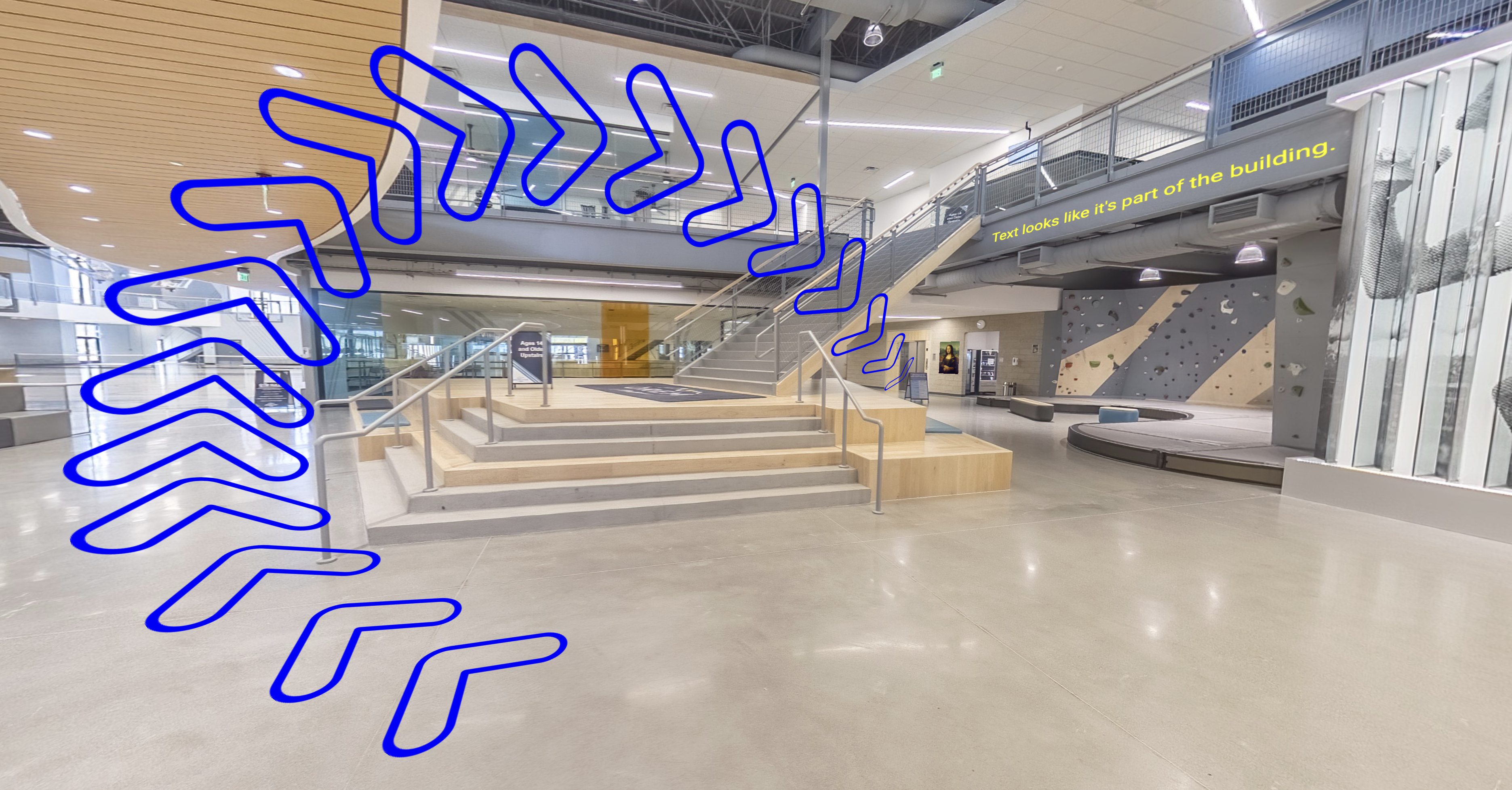 Additionally, just like Floor mode automatically lays your hotspots flat on the floor, new Wall mode makes it easy to place them flat on a wall.
Feature 4. Increase Hotspot Size and Shape
Ever wished you could make your hotspots 6 times larger? Well now you can. Hotspot size can be increased to 300% or even 600%!
Additionally, height and width can be sized independently. This, plus the new position flexibility, lets you pull off some interesting tricks. For example, you could make a large, creatively shaped hotspot, place it on top of an object in your tour, then turn it invisible by setting the opacity to zero, and voila--anything in your tour can be a clickable hotspot.
Feature 5. Custom Font in Cards
Last, but not least, the font within a Card can now be customized. This is another way you can fit your tours to better match the style of your client's business.
Check out the updated Hotspot Tutorial for detailed explanations on how to implement these new features. Or just dive in and start having fun. Kuula is so user friendly, you'll figure it out! We can't wait to see the new, creative tours you come up with.