Black Friday 2019: 20% off on all Kuula plans for Black Friday 2019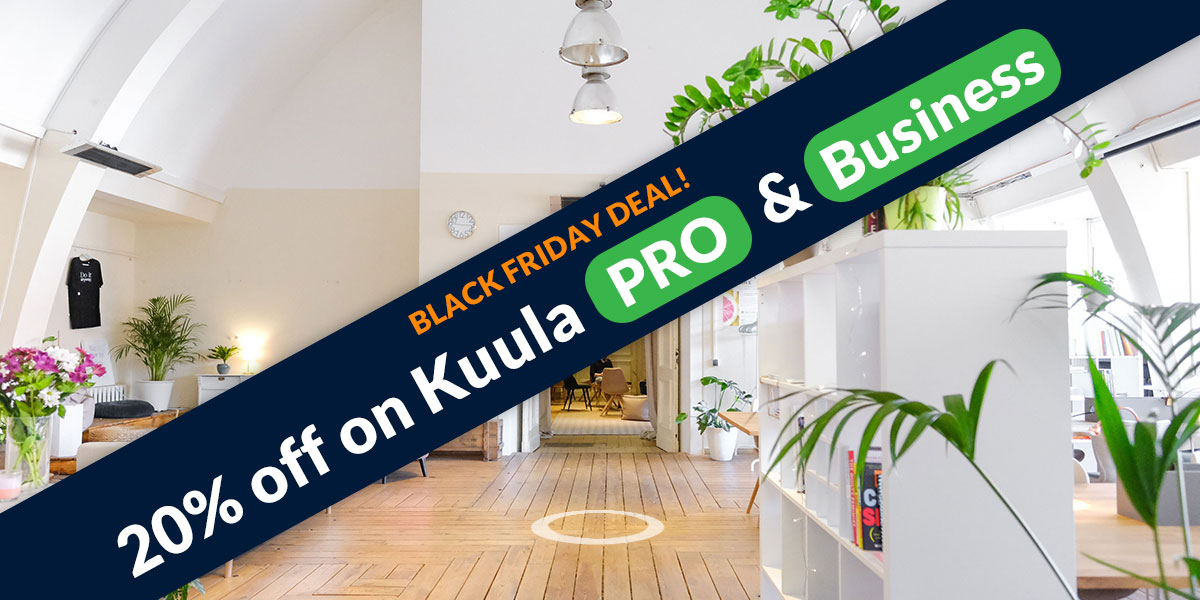 Black Friday exclusive deal from Kuula is waiting for you! For a limited time we're offering 20% off on Kuula PRO and Business plans.
Note: this promotion is now over, but keep an eye for future deals - we will publish them on this blog when they become available!
Exclusive, limited time Black Friday deal!
To activate the promotion, click on the button below and the 20% discount for a duration of 1 year will be applied automatically when you purchase a subscription. This is a limited time offer, valid only until end of December 2nd, 2019! Don't miss your chance to join over 100,000 professionals that have trusted us and start creating stunning Virtual Tours with us.
20% off on Kuula PRO & Business (expired)
About Kuula
Kuula is the industry's leading virtual tour platform that is widely used by real estate agents, developers, architects, construction companies, educational institutions, advertising agencies and more.
We provide them with powerful, time-saving features, customization at every stage, as well as branding and whitelisting options. We listen to our customers' feedback and continually update the editor.