Thrilled to exhibit at VRLA on 4/14 & 4/15! Will we see you there?
We're thrilled to announce that Kuula has been invited to VRLA Expo 2017, the world's largest virtual and augmented reality expo, on April 14th and 15th at the Los Angeles Convention Center!
At VRLA, you can join thousands of immersive technology professionals and enthusiasts, and see cutting-edge demos of the most exciting projects in development for the Oculus Rift, HTC Vive, PlayStation VR, Microsoft HoloLens, Samsung Gear VR and more. Kuula is one of them! Come see us at the Indie Zone and enjoy Kuula stunning 360/VR images we'll have there for you to see in Kuula VR app! You'll be able to browse our photos like they deserve to be seen – being fully immersed in VR!
Update, Jan 15th 2020 The mobile app have been since discontinued. You can now enjoy our tours directly from the browsers, using WebVR.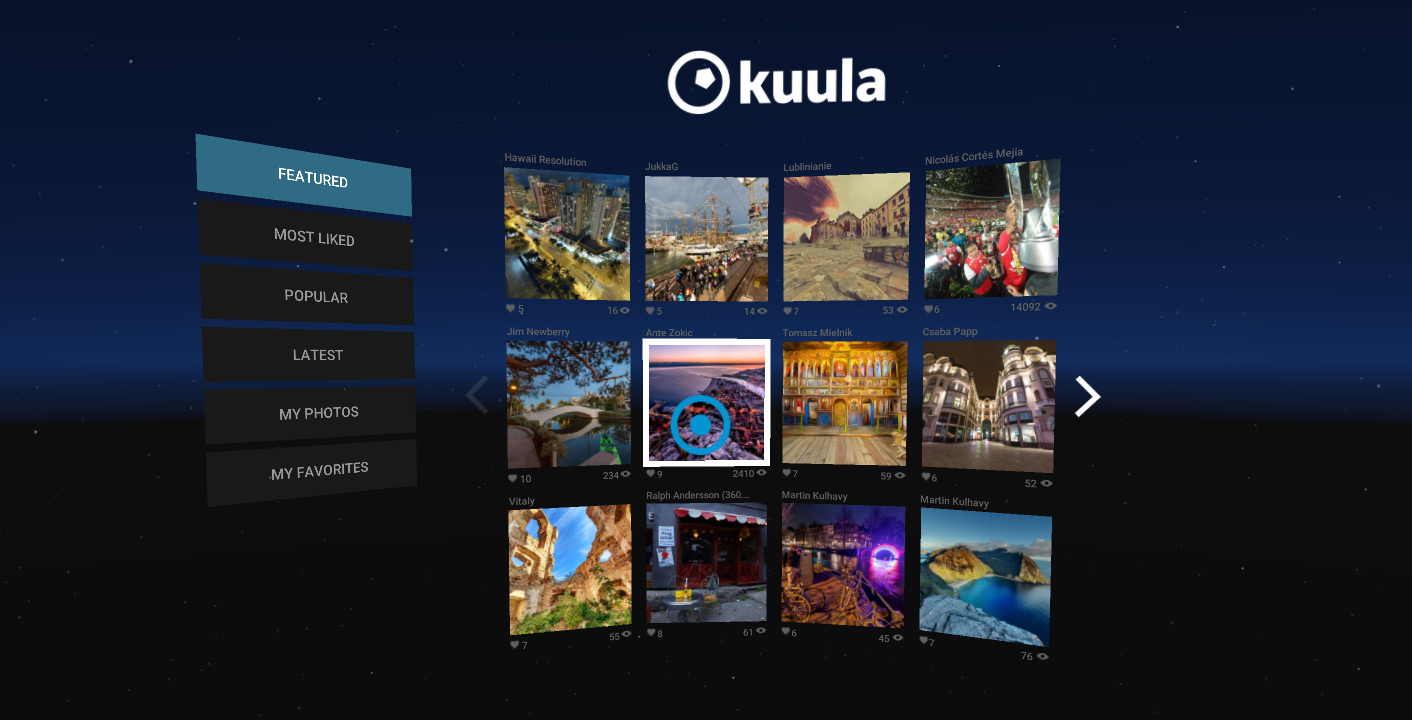 You can also check out hundreds of other VR experiences and news from major industry players, including HTC, HP, NVIDIA, Google, Otoy, Mindshow, Kite & Lightning, and Technicolor, alongside a host of indie VR game developers. Don't miss out on first of their kind VR and AR demos debuting at the show!
Unity CEO John Riccitiello and "Rick & Morty" Co-Creator Justin Roiland will deliver keynote speeches, alongside a full lineup of panels, presentations and workshops from leading VR & AR experts.
Register now using promo code VRLA_goodvibes for 15% off passes. Learn more at VRLA. See you there!