How to add a virtual tour to a listing on OneRoof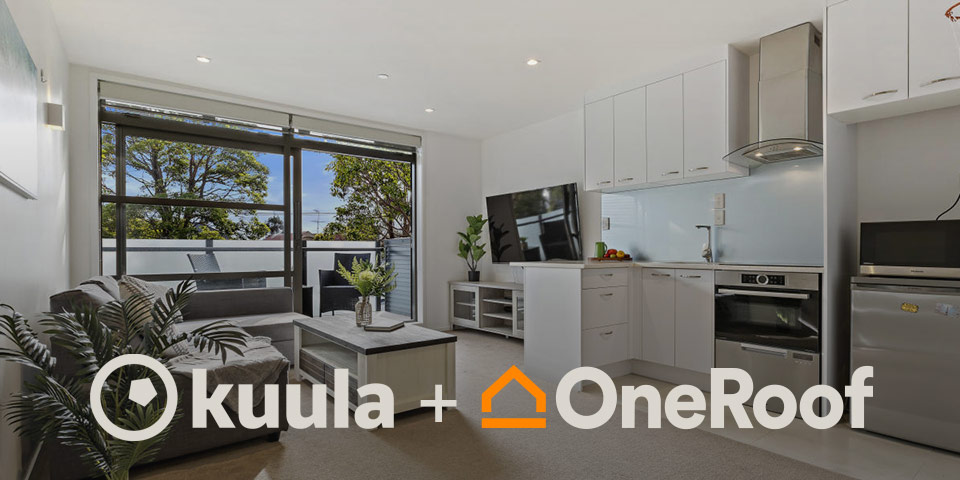 In this particularly volatile time for real estate, with demand through the roof and homes in short supply, all parties with interest in the current state of the market can benefit from the OneRoof / Kuula partnership.
OneRoof is the new home of Real Estate in New Zealand, with thousands of listings, latest property news and market insights to help make your property decisions easier. Local schools, crime stats, commute times, property values, market trends, mortgage calculators... You'll find it all - and more - under one roof.
The more in this case refers to the many functions and features inherent to the online real estate tool kit, which now includes 360 degree, virtual tours functionality for properties listed on the platform. This is made possible through Kuula, an all inclusive suite for 360 degree virtual tour creation.
The Kuula editor is simple but packed with powerful features enabling users to create enhanced virtual tours by adding labels, background audio, interactive cards and floor plans.
For OneRoof users, adding a Kuula tour is as easy as copy & paste. Using the Kuula Export Editor, simply add the embed link to your 360 degree tour content into the relevant 3D tour field when you create a listing.
What's more, Kuula's interface is optimized for building mobile content in particular. Consider how many home buyers begin as casual mobile browsers, casually swiping through listings on the subway ride or while waiting for the next meeting to begin.
That's not just conjecture! Based on a National Association of Realtors study from November of 2020, the share of home buyers who used the internet to search for a home increased to an all-time high of 97%.
Of the home buyers surveyed, 50 percent began their search on a mobile device with those aged 40 and younger were more likely to use mobile devices.
But regardless of a home buyer's age, whether they're ready to buy today, or merely plotting a 10 year plan, real estate consumers will enjoy the 360 content available thanks to Kuula for OneRoof on a small screen as much as they do on a large one.
Virtual tours are ideal for OneRoof users hoping to increase user engagement and move properties faster and at greater value! For buyers, the collaboration of these softwares helps buyers identify properties that meet their specific needs, ensuring time and energy is spent wisely focused on the properties you have already fallen in love with virtually.
About OneRoof
OneRoof lets you discover thousands of property listings right across New Zealand, property estimates that are updated weekly with the latest market data, and the latest property news, insights, and analysis. It will help you make the best property decisions for you and your family with our market-leading property data and insights on school zones, suburbs and commute times at your finger tips. It's also an invaluable tool for agents seeking new leads, investors scoping the market or landlords finding the right tenants for their properties.
About Kuula
Kuula is an award-winning, easy to use 360 virtual tour software that lets you create professional quality virtual tours in minutes. Kuula works smoothly on desktop, mobile and in VR headsets. After creating a virtual tour, you can add it to your listing website, MLS, embed it on other sites, or create a standalone web page under your own domain with Kuula Business. Founded in 2016 in Los Angeles, it's ranked #1 in the US and has over 200,000 users that uploaded over 5,000,000 photos so far!
If you would like to start creating virtual tours sign up at Kuula and learn how to get started creating virtual tours with us. It's easy!