Virtual Tours can be used in architecture - see how it works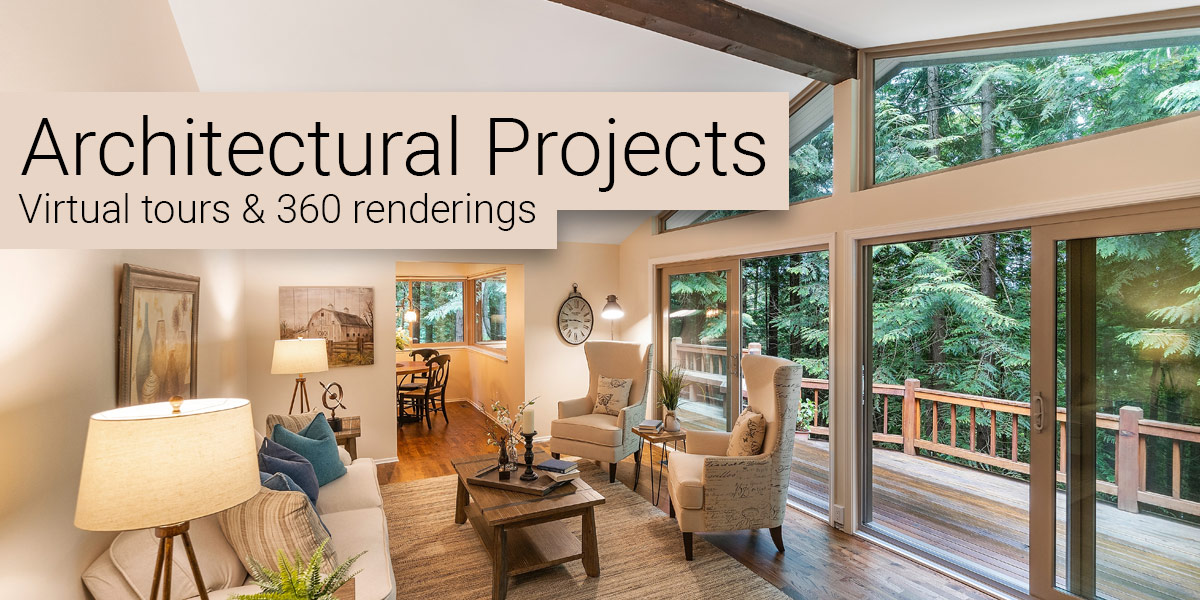 Virtual tour content plays a vital role in industries such as real estate and construction. But it's possible the virtual tour applications to architecture are even more valuable.
Virtual tours, used to remotely view homes or construction in progress, can be adapted as early as the design phase. Using virtual tours in this way can help those involved in architectural design concretize their vision more effectively than when utilizing only more traditional resources.
Create a property walkthrough before building
An architectural 360 Virtual Tour is a visually immersive experience that allow users to "walk through" a space. It's a three-dimensional presentation of a design plan.
It can be difficult to get a clear vision of a proposed space based on only flat images. With Kuula virtual tours you can take your clients to your newly modeled home so that they can experience it rather than just look at sketches. A virtual 360 view of the living room will give them an idea of how the space will look, as if they were standing there.
A virtual tour gives you a detailed viewing of a space
The at-home walking tour is widely renowned as a marketing tactic in real estate and as a tool of progress and site monitoring in other commercial spaces. But there are many implicit perks for architects as well.
Imagine the precision of scale and detail you've poured into 2-dimensional construction drawings, blown out into spatially accurate digital designs. Virtual tour software allows users to build these viewing tools so that clients can move through a floorplan for a more comprehensive experience.
A sample of a 360 architectural virtual tour
Your clients will be able to see every room. When creating a virtual tour using Kuula, you can also add additional elements, such as video, audio background, links to social media ot other websites. Please look at the example below:
Architectural design demo. Images by Visual Flux Collective.
And while we all hope our designs fully capture our clients' visions, we can't get it right all of the time. The virtual tour can help mitigate the risk of a misfire before it's too late.
This feedback loop affords designers a more thorough understanding of what clients want. Ultimately, this means improved customer satisfaction and more positive reviews. After all, there is no substitute for word of mouth marketing.
In the same vein, there are clear resource-saving implications to the experiential blueprint. All parties involved in new design can access a 360-degree tour from anywhere, anytime. When creating virtual tours, the ability to emphasize even the most subtle design elements is limitless. Kuula will allow you to include close-ups, additional text, pictures and link to other resources for more information.
Featured collection of 360 architectural visualizations on Kuula.
All this begs an important question, not about use cases, but the factors preventing architectural enterprises from a faster, more widespread implementation of these technologies. With such a conservative cost to benefit ratio, 360 degree virtual tours are sure to become as fundamental to the profession as the drawing table itself.
Kuula works with all major design softwares for architects
Kuula supports 360 and 3D 360 images created in all major rendering and design software, which includes:
Have you ever toured a space at design stage? Now you can! Sign up FREE at Kuula and start creating virtual tours with us.