Add Kuula Virtual Tours to multi-family listings on Apartments.com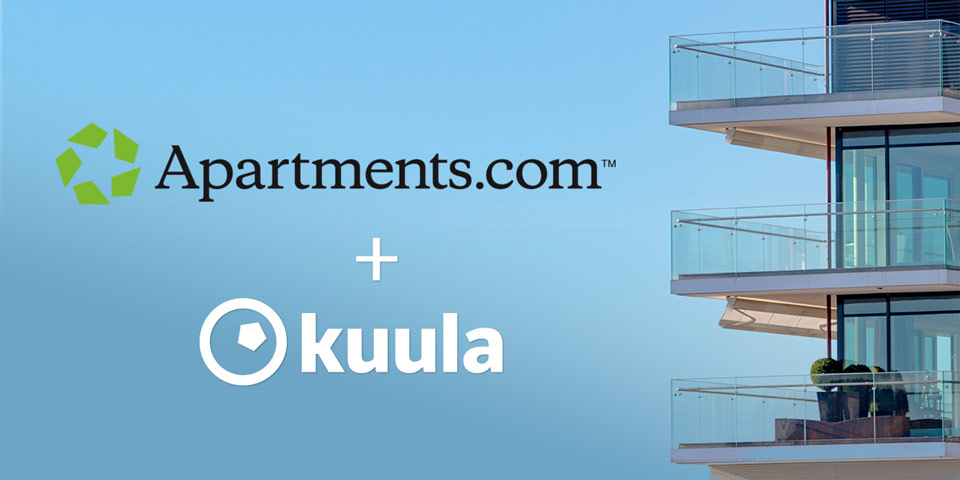 If you're looking for a new apartment to rent, you've likely heard of Apartments.com. It's one of the most popular rental listing services in the United States, with a vast selection of apartments, condos, and houses available for rent. Now, Apartments.com has made it even easier to find your dream apartment by adding virtual tours to its rental listings.
Starting from February 2023, Apartments.com supports virtual tours in listings for customers who have a gold-level advertising package or higher. This means that if you're a property manager or landlord looking to showcase your rental property on Apartments.com, you can now add a tour to your new or existing listings.
Step 1. Build a tour on Kuula
To add a virtual tour, the first step is to create one using Kuula. If you don't already have a Kuula account, you'll need to register first. While a free account will be enough to build your tour, to share it in a listing, you'll need a PRO subscription.
Step 2. Submit to Apartments.com
Once your virtual tour is ready, you can export a link to the tour following this tutorial, and send it to the Apartments.com support team at support@apartments.com.
In addition to the tour link, you'll need to include the following information:
property's name and address
the property's management company
unit or model name
a caption for the tour
If the tour is for a model unit, the caption should also include the bed count, bath count, and the square footage. For tours of common spaces, please include a caption containing a description of the space.
Once the tour is uploaded and added to the listing, you'll receive an email confirmation. It's that simple!
Conclusion
Adding a virtual tour to your rental listing can be a game-changer when it comes to attracting potential tenants. It allows them to get a better sense of the space and can save time by allowing them to virtually tour the property before scheduling an in-person visit.
Property managers can showcase their properties in a more interactive way, while potential tenants can get a better sense of the space before committing to an in-person visit. It's a win-win situation!
In conclusion, if you're a property manager or landlord, take advantage of this new feature on Apartments.com and add a virtual tour to your rental listing. It could make all the difference in attracting the perfect tenant to your property!
About Apartments.com
Apartments.com is the most comprehensive online rental marketplace in the US, with 25 million renters every month visiting its network of 10 leading websites. Their suite of services includes digital advertising, social and reputation management, and market analytics solutions. To view listings and for more information visit apartments.com.