3 easy steps how to host live video chats on your Virtual Tours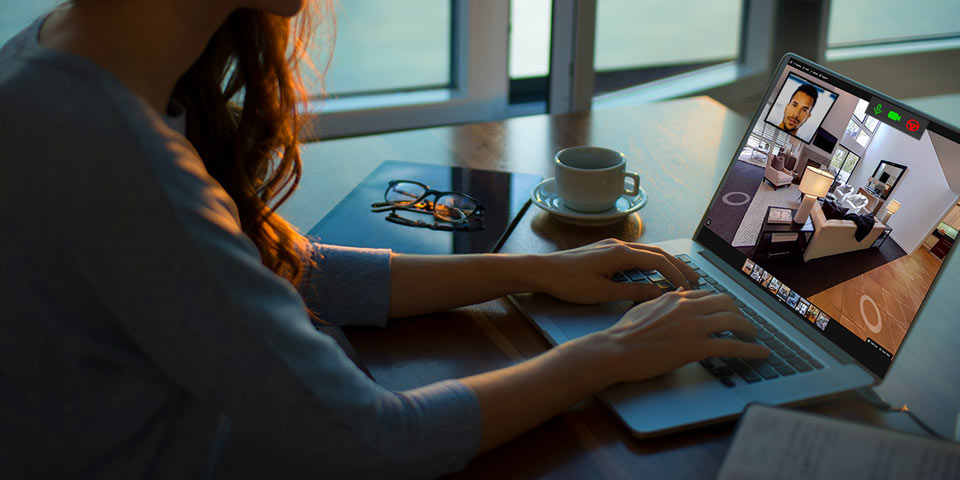 Virtual open houses are a hot topic in the real estate industry these days. This is related to the pandemic and the resulting social distancing guidelines, but many realtors and customers are looking beyond and see this as the future of buying homes. After all, it is much more convenient to take a tour from your couch, without having to drive across town. Even better, now you can tour a home that is located in another state or a different country!
We are happy to annouce that Kuula partnered with the Boost3d to deliver live, virtual open house experiences.
The idea is pretty simple but it's backed by some cutting edge web technology that allows you stream the virtual tour with audio and video, between all participants. That way, you can take your customers for a guided tour, let them look around and ask questions, in real time.
Thanks to Boost3d and Kuula integration, it's very simple to set up. All you need to do, is to take a link to any of your tours from Kuula and use it to create a virtual meeting link on Boost3d.
That link can be then shared with your clients. The best part? No special app is required! Everyone can join the open house directly from a web browser, on desktop or mobile. During the meeting, you have acces to a user interface that features some famliar Kuula UI elements like hotspots or thumbnail bar, a video feed and Boost3d menu: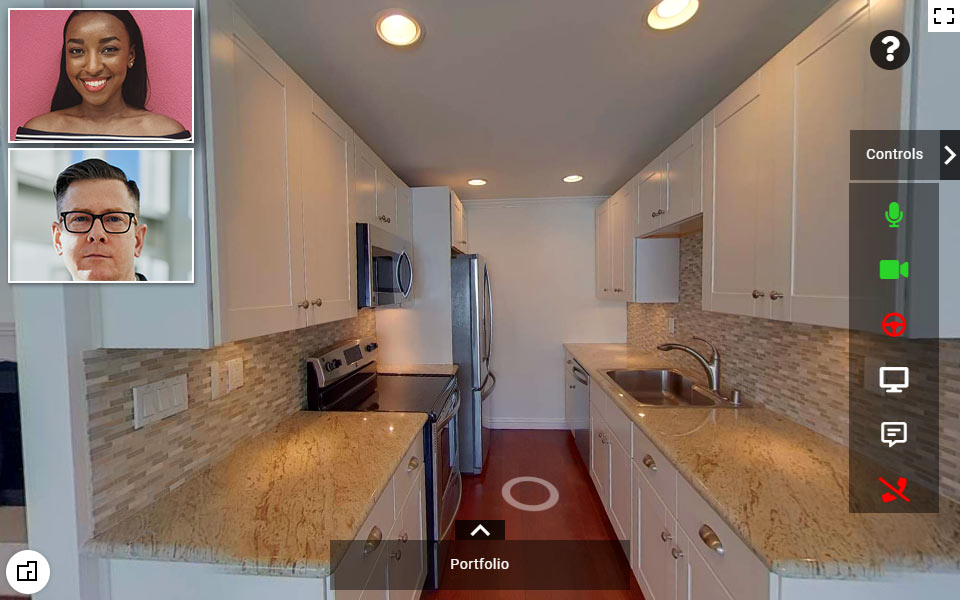 The interface features functions such as a toggle for video and audio. It also allows to switch control of the tour between the host and the guests. As the host, you can also share your screen and, finally, the participants can send messages using a chat window, which is great if you need to share a link.
Try it for free!
Boost3d offers a free plan that will allow you to fully test the platform and organize a virtual open house with a customer. You can get started in 3 easy steps:
Step 1. Register an account on Boost3d website.
Step 2. Add a link to your Kuula tour under My Account > My Portfolio. You can also give the tour a title, for future reference.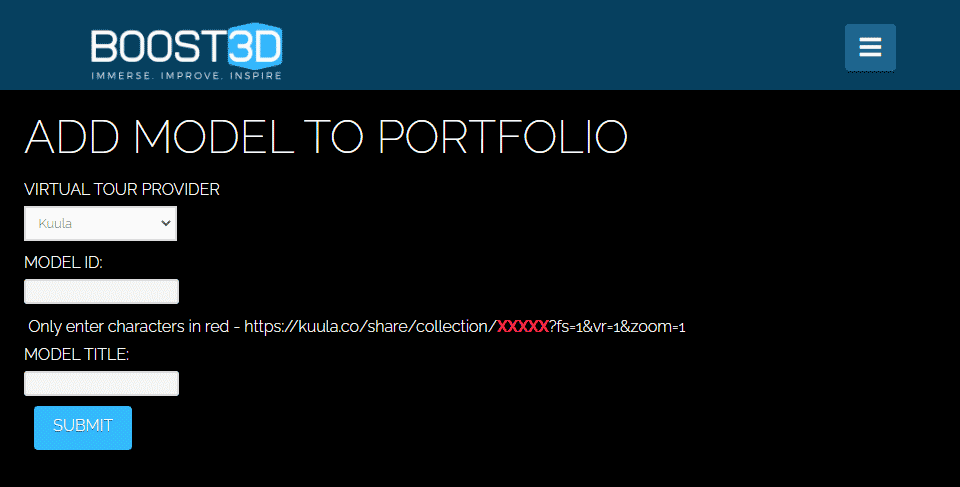 Step 3. Create a meeting under Tools > Openhouse Live and send a conference link to your customer and start the open house when scheduled: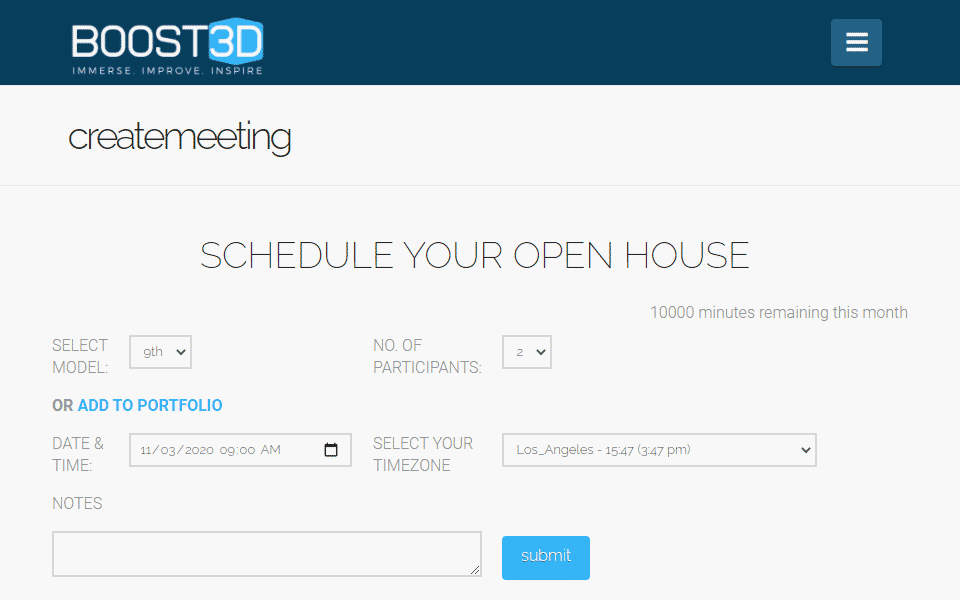 Scheduling the meeting time will give you a link that you can share with your customer. When the meeting time arrives, just click on the link and you can start the online virtual house right away!