2017-07-12
Easy registration and sign-in with Facebook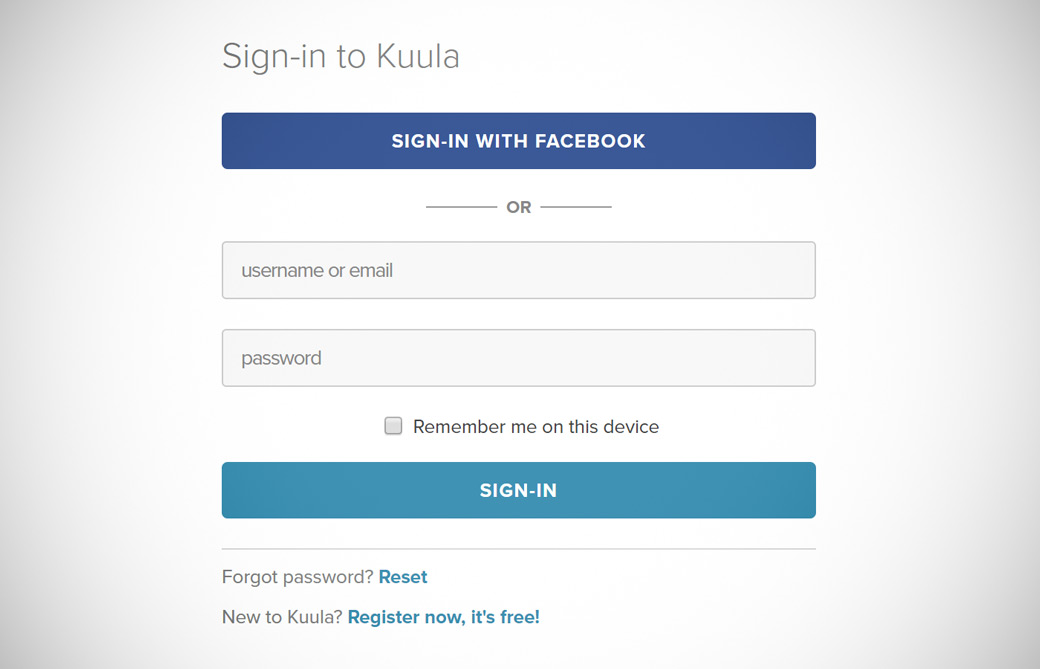 We've been listening to your feedback and here it is - Facebook social login has been integrated to Kuula!
Facebook Login is a secure, fast and convenient way to log into your Kuula account. If you are a Kuula user already, just click on the SIGN-IN WITH FACEBOOK button and you will go to your account right away. If you haven't registered yet, social login is there for you, too. Click on the REGISTER button and sign-up for a Kuula account using your Facebook credentials. It's fast and easy and requires just a single click.
For all those who don't have a Facebook account, no worries, there is still an option to register and sign-in using your email address.
Hope to see you on Kuula again soon. Stay tuned for more updates coming shortly!