3 reasons why you should add drone shots in real estate Virtual Tours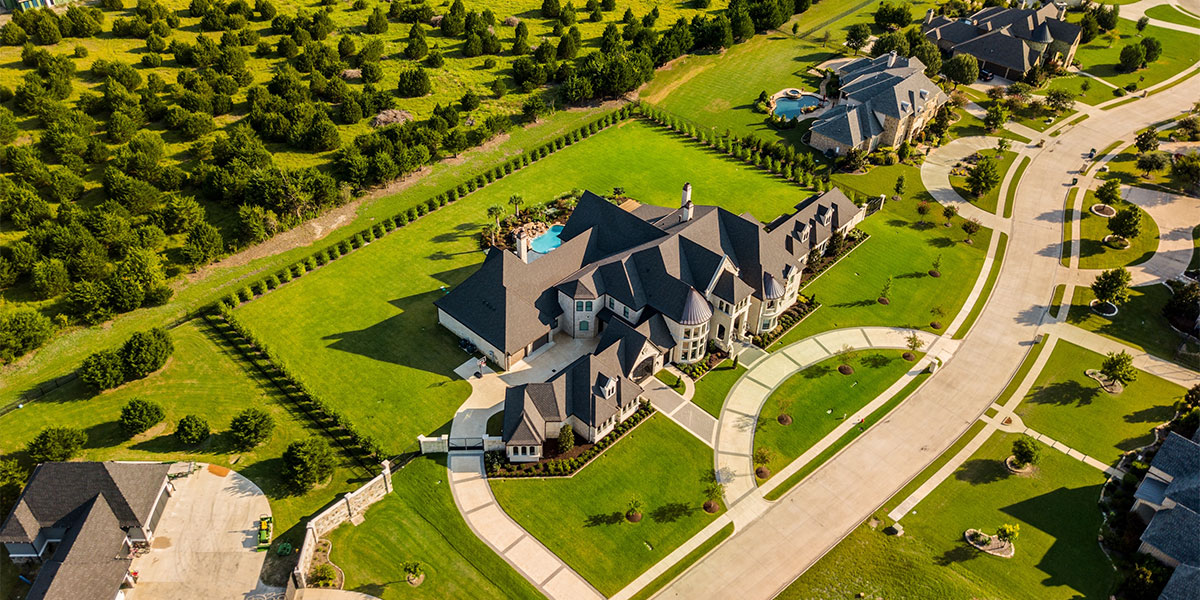 Virtual tours in real estate are a proven way to immerse prospective buyers and drive sales. A virtual tour allows you to build a 360 narrative, giving buyers the freedom to navigate around a listing and view it from every possible angle. Now there's another technology being used to set listings apart and draw attention to a property's unique characteristics: drones.
The real magic happens when you combine the power of virtual reality with aerial photography to create virtual tours from above.
1. Generate more interest in your existing listings
As a real estate professional, the obvious upside of adding drone shots to your virtual tours is the ability to generate greater interest in existing listings.
Virtual tours in real estate are already instantly more memorable than their standard counterparts. Don't underestimate the novelty factor. Once you add in an aerial perspective, listings stand out from the crowd.
Aerial view of a house. By Droneview LLC.
It's also about presentation. Any property, whether residential or commercial, is cleaned and put in order before a viewing takes place - because that first impression is so important. The same level of care and attention should be given to listings, which can make or break a buyer's interest before they have even seen the property.
Virtual reality tours with aerial shots add a layer of professionalism to your listings and instantly provide a premium feel to high-value properties.
2. Highlight key property features from a new perspective
Adding drone shots to your virtual real estate tours also brings a range of practical benefits.
A virtual tour tells a 360 story that potential buyers can relate to and engage with. Instead of trying to catch their attention with bland still images, you can sell a story of what it would be like to live there with an immersive media experience.
This sense is heightened with the addition of 360 drone footage: a panorama that shows off the views from a balcony, a sweeping shot that puts a property in the context of the landscape, an aerial photo that highlights a side to a property that can only be appreciated from above.
An aerial perspective can also provide something no floorplan or ground shot every truly can: scale. When the size or external character of a property is one of its defining features, it's only from above that you can fully convey that aspect to prospective buyers.
The final practical benefit of combining virtual real estate tours with drone photography is about widening your pool of potential buyers. As we've mentioned, virtual tours are all about immersion and perspective. They are as close to visiting a property as it's possible to do without being there yourself.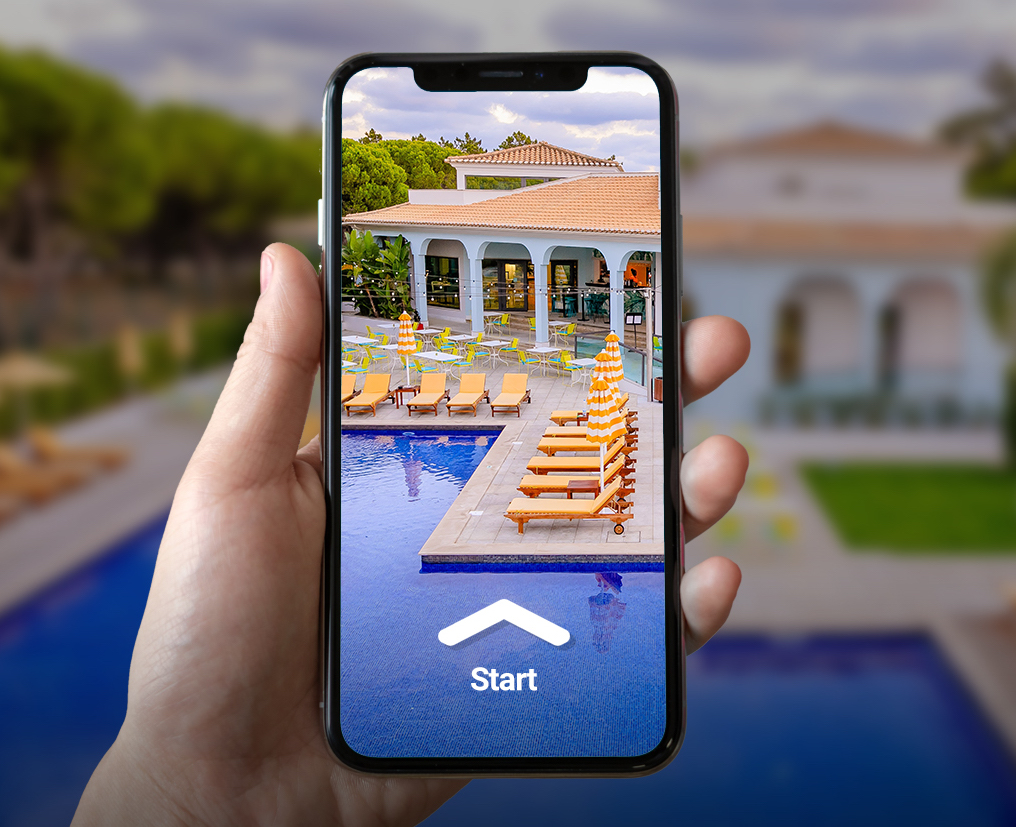 Kuula virtual tours work not only on desktop but also on all mobile devices.
And that's important. These tours give you an opportunity to appeal to buyers who couldn't otherwise make it in person, whether they are based overseas or just too busy to come along.
3. Making an impact for every real estate business
A final thing to bear in mind is that virtual real estate tours that include drone footage are suitable for any type of property business.
Large real estate brokerages can dedicate a portion of their marketing budget to get a drone pilot onboard and create virtual tours.
The ROI will speak for itself. On top of attracting more buyers to your listings, there are tangible benefits to creating a professional, consistent experience for prospective buyers browsing through the properties you are taking to market.
Real estate agencies that specialize in luxury properties can use the technology to create bespoke listings that show off the character and headline features of each property. Solo agents can develop virtual tours with drone footage when a particular property requires it.
Creating and sharing your virtual tours with Kuula
Getting all the footage you need to capture a property in its best light is one thing. Creating, organizing and sharing your virtual tour is another.
The Kuula platform is packed with features to make that process as easy as possible. Upload images in large batches, combine 360 photos with standard shots, incorporate floor plans into your tours and much more.
Your real estate business can add drone footage to build 360 tours that are sky high and compatible with leading VR platforms, including Oculus Go and Samsung Gear VR. Each immersive virtual reality experience can be branded, labelled and embedded onto your website in high definition.