How to Generate a QR Code for Your Virtual Tour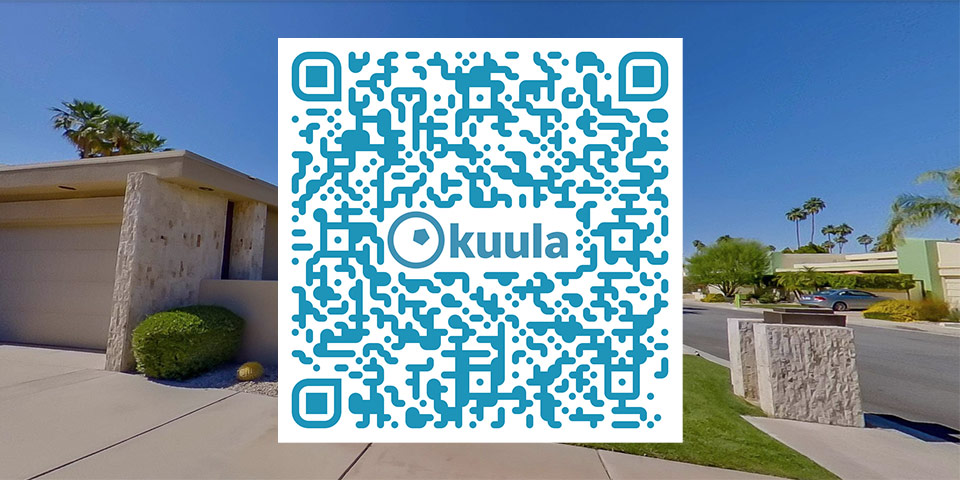 QR codes are a valuable tool every virtual tour entrepreneur should have in their arsenal. Letting someone experience a virtual tour first hand is powerful, and QR codes are a fantastic resource for easily sharing that experience. In this article I'll show how to quickly and easily make your own QR codes, and share some ideas for how to get the most use out of them.
What are QR codes and why should you use them?
Similar to bar codes at the grocery store, QR codes are images coded with digital information that when scanned with a smartphone camera are translated into something useful. One of the most common uses is sharing a website link. This makes QR codes a fast and easy way to share your Kuula tours.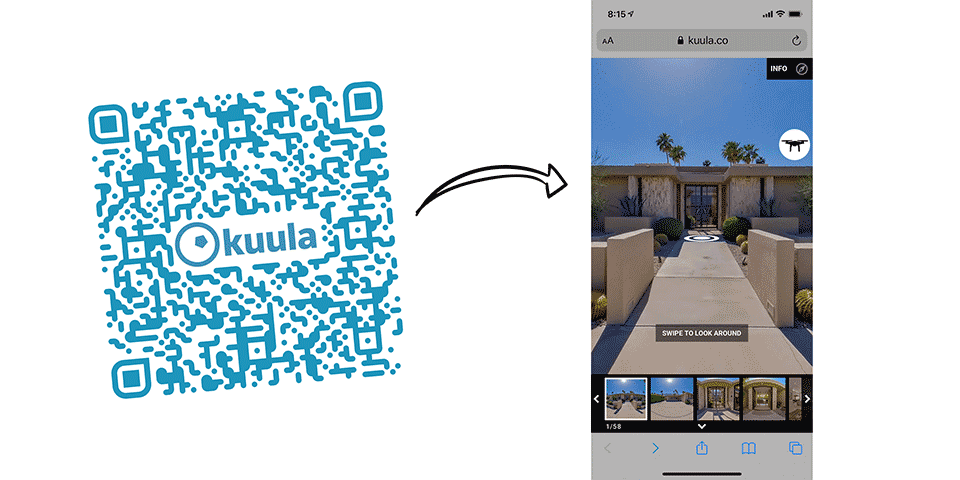 How to make your own QR codes
There's no built in QR code generator on Kuula, but you can take a link to any tour or 360 image you've created and use a tool like QRCode-Monkey.com to create the code.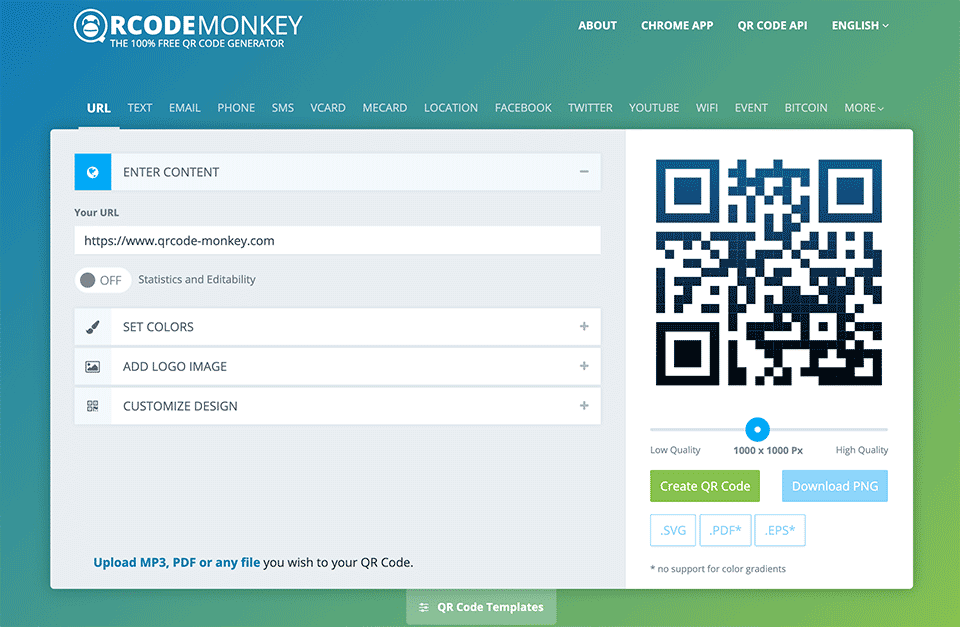 Simply copy and paste the link you want to share into the content box, then choose color, design, and whether or not to add a logo. These can be downloaded as either a PNG image or a Vector file perfect for printing. QR Code Monkey lets you make QR codes for free. Or, if you would like additional features including more designs, borders, analytics, dynamic codes; you can upgrade to their paid service QR Code Generator Pro.
What to do with your QR codes
In addition to sharing tours, QR codes can be used to promote you or your clients' business by sharing other things including contact info, a website, facebook, instagram, an image gallery, a pdf, or to start an email or text message.
Any print advertising can come to life with a QR code: business cards, posters, flyers, car decals, a real estate listing sheet. You can really get creative with these and people are drawn to scan them and discover what they will reveal.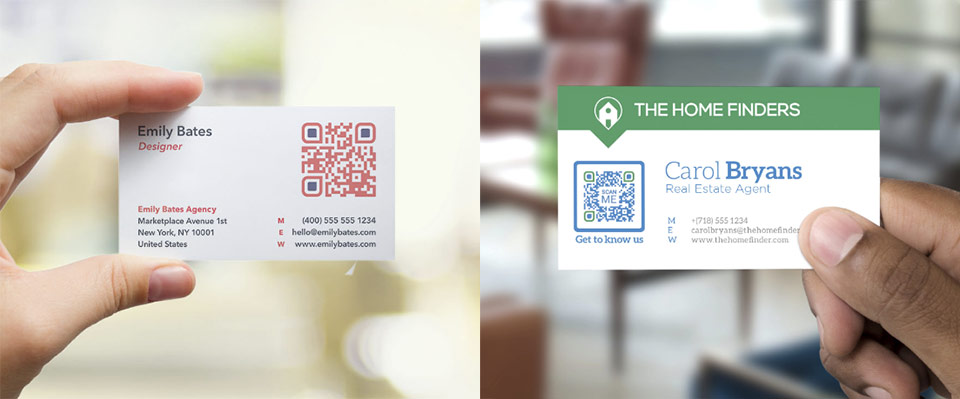 QR codes can be useful in digital media as well. Here's a great example of using QR codes to add your virtual tours to AirBnB listings.
Perhaps you could even find uses for QR codes within your tours.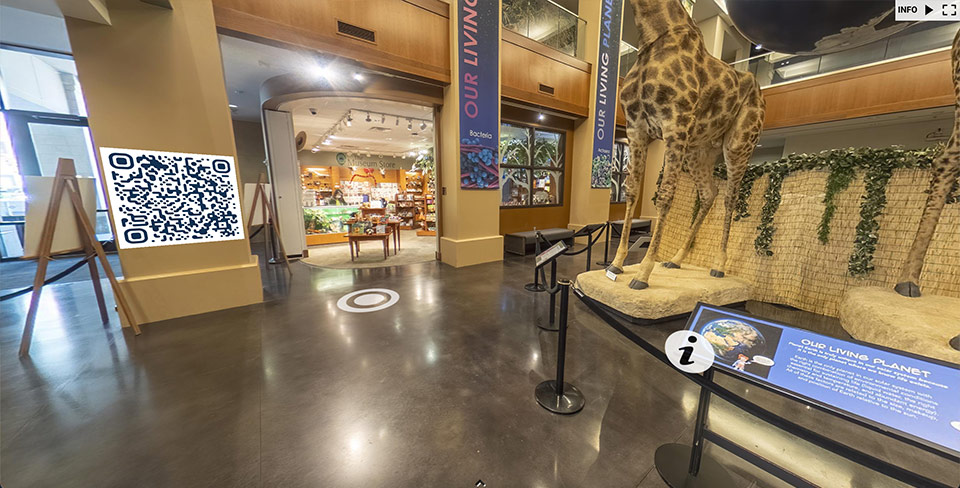 The tour in the above QR code was created by PostRAIN Productions. Arrow icon courtesy of Freepick from Flaticon. Sample business card images from QR-code-generator examples.