Learn how to create artistic and playful 360° scenes - with Obaqui360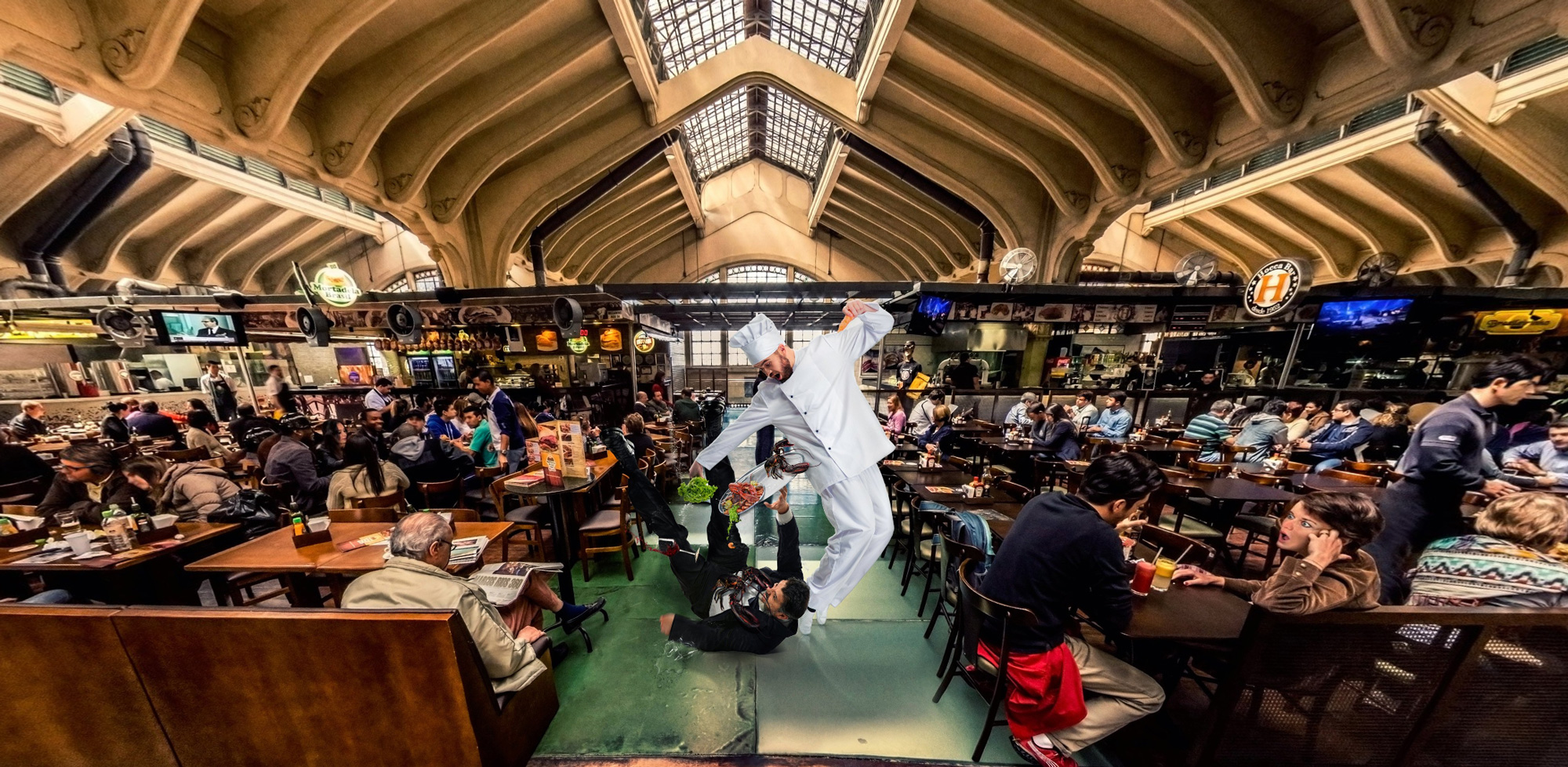 Obaqui360 is the studio of Marcos Rios, a 360° artist & photographer from São Paulo, Brazil. He creates 360° compositions that combine beautiful, scenic environments with captivating characters. This results in playful and slightly surreal scenes, full of details to explore.
Lobster Attack, by Obaqui360.
At Kuula we're always on the look for creative photographers and illustrators that use 360° format in an innovative way. Spherical photography is traditionally associated with location, mostly because of the popularity of Google Street View. We believe however that 360° photography has much more to offer and has a great story telling potential. The work of Obaqui360 is a great example of creative exploration of this medium!
Musicrab, by Obaqui360.
What we love about Obaqui360's work is the amount of detail and the careful execution of his panoramic photos. Marcos uses the beautiful sceneries of and São Paulo and Brazil as the backdrop. Not only the locations are stunning, but the scenes invite you to discover the characters, the action and all background elements. There's always at least one more detail you can find, so take your time to look aruond!
Perfect day, by Obaqui360.
Jump School Beach - kangaroos trainers, by Obaqui360.
Marcos works with a 8mm lens and typically takes 5 pictures for each panorama. He uses full frame cameras for of their better sensitivity to dynamic lights. After the shoot, the photos are stitched using a specialized 360° panorama software such as Hugin and Kolor Autopano and edited with Photoshop. The resulting pictures are between 32 to 98 mega pixels, which makes them crisp and sharp even on large screens.
We hope you enjoy Obaqui360's work as much as we did! You can see on his studios website (in Portugese) and on his Kuula profile.
Kuula is a community for anyone who likes VR, creative photography & great illustrations. On Kuula you can follow your favourite artists, get inspired, save your favourite posts and give feedback. Find out more at kuula.co.