Adding posts to collections is now easier than before - read how to do it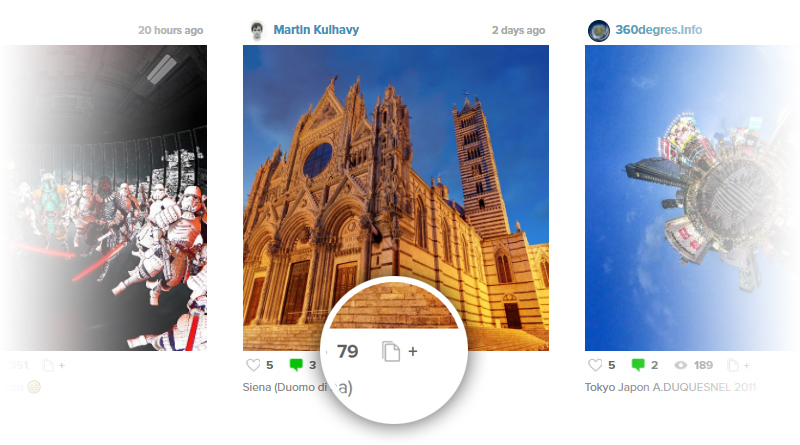 Thank you everyone for such a positive feedback regarding our new Collections feature! Some of our users asked if we could add a button that will allow to create Collections even faster than before. And here it is! :)
We've introduced Add to Collection button that will allow you to add a 360 photo to any Collection straight from any list page, either a public one or your own.
Simply, click on the Add to Collection button and add a 360 photo to your existing Collection or create a new one. It's super easy!
We hope you will like this update and we'll see your new Collections coming soon!