How to Use Music and Audio in Your Virtual Tours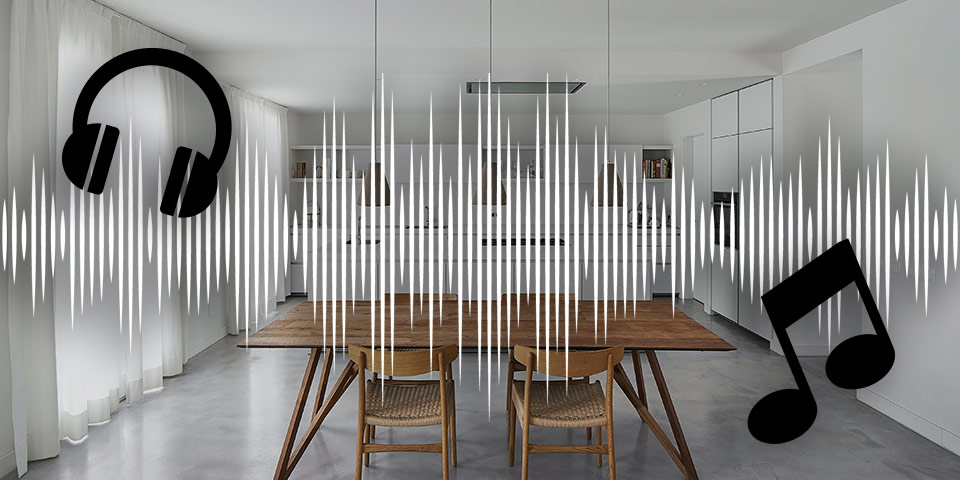 Google search "audio is more important than..." and you will find article after article arguing that great audio is more important than visual quality for bringing videos to life. Similarly, the right audio can really bring your virtual tours to life. Whether it's background music, voice over narration, or ambient sound effects, Kuula offers three important ways to incorporate audio into your tours. Check out this Audio tutorial explaining how to add audio to your tours.
Where to Find Great Music and Sound Effects
I love free. But when it comes to background music, I've found that you tend to get what you pay for. While the right music can draw people into your tours, the wrong music can have people reaching for the back button.
An excellent paid resource for both music and sound effects is ArtList.io. ArtList makes it easy to find the perfect music for your tour by letting you filter their incredible library by Mood, Theme, Genre, and Instrument. Need a song for a gym tour? Filter by "sports and fitness" music. Building a tour for a wedding venue? Filter by "weddings." ArtList provides you the license to legally use their music in tours you build for clients.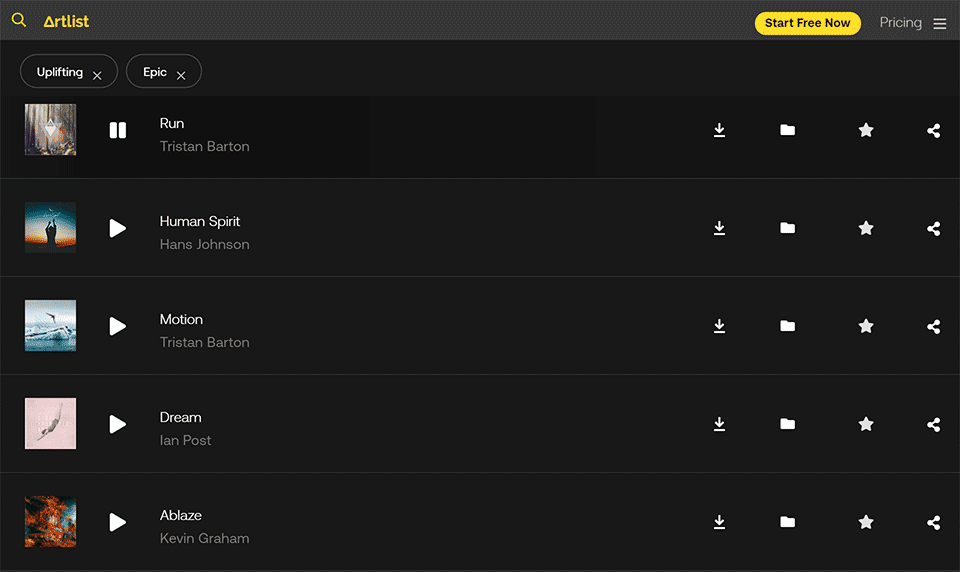 Compressing
Kuula limits music file size uploads to 5 MB so the first step after finding a great song is to compress the file size. The Kuula Audio tutorial suggests resources for compressing audio: MP3Smaller anad Audacity.
I'd like to recommend two more options: OnlineConverter and FreeConvert. Both are quick, free, and easy online resources that don't require downloading any software.
Volume and Trimming
If the volume is too loud on your background audio you'll irritate rather than delight your visitors. Kuula doesn't natively let you adjust audio volume, but you can adjust the default volume of your mp3 before you upload it with MP3Cut.
I recommend setting your computer volume to medium then adjusting the mp3 volume down to a comfortable level. Err on the side of too quiet. Better to have people tapping the volume up than closing the tour. MP3Cut also lets you trim your music in case there's a long intro you'd like to cut, for example.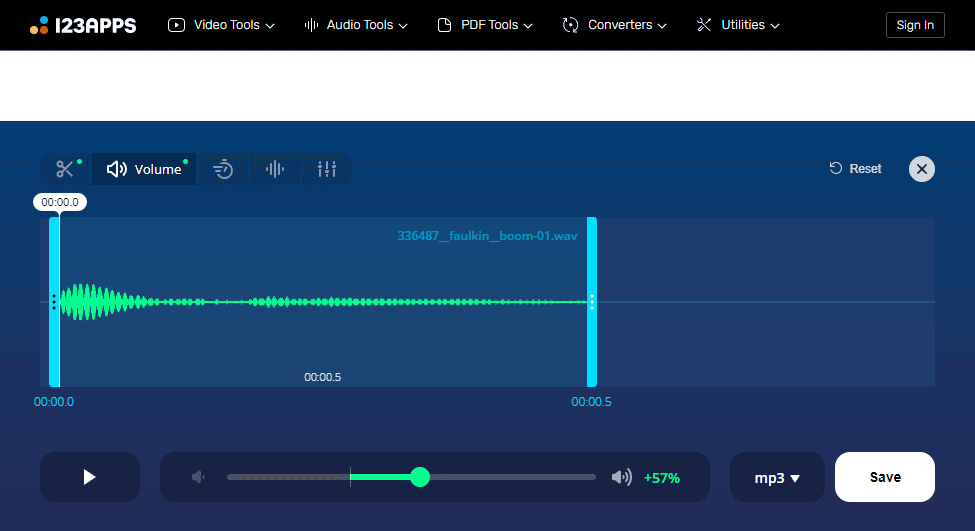 A Few Tips
Using audio in tours is a controversial topic among virtual tour pros. There are some who recommend never using music. I believe that when done right, it can bring your tours to life and make them even more engaging. If you're going to use music, here are a few additional tips.
As I already mentioned: keep the volume low.
When sharing tours, I recommend setting "Loading" to "Start with title screen." By clicking the play button, a visitor is knowingly engaging with media, and won't be shocked when music plays. We all know how obnoxious a website that autoplays music can be.
Before you settle on a song, listen to it from start to finish over and over and over again. If you still like a song after the tenth or twentieth listen, then it's probably a safe choice. If it starts to bother you, keep searching.
No vocals. Unless it's gregorian chant for a tour of a monastery, filter out "vocals" from your song selections.
Hope this is helpful! Got a tour with great audio? Share it with us in the Facebook Kuula User Group. If you want to learn how to add audio and music in the Virtual Tour editor, please check this help article.