10% discount on Labpano Pilot Era, ONE with Kuula PRO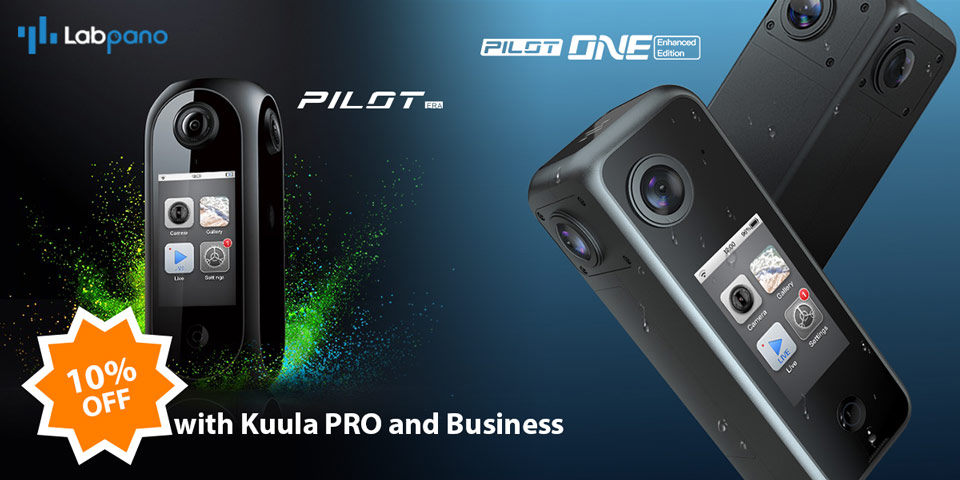 We are happy to announce that Kuula is partnering with Labpano to deliver the best virtual tour editor and camera deals that go with it - at the best price! All Kuula PRO and Business users can now get a 10% discount on Labpano Pilot Era and Pilot ONE cameras.
Labpano devices are among the best 360 cameras on the market and they are ones of Kuula team's favourites. The Pilot cameras produce sharp, high resolution panoramas. Our team has been using Pilot Era for a while and all our demo tours were shot on that device. This is why we are very excited to offer a deal on this camera to our customers!
Pilot Era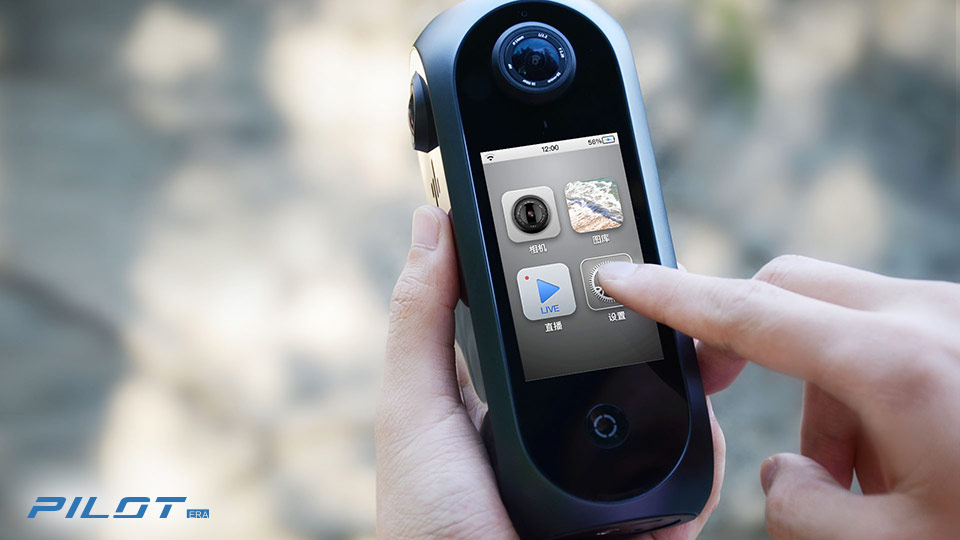 Pilot Era features four large F2.2 aperture aspherical fisheye lenses. Professional-grade Sony CMOS sensors accurately capture panoramas in 8K resolution. It includes functions such as HDR, dynamic range, white balance and exposure settings and, last but not least, carefully optimized in-camera stitching algorithms. The camera runs on an open Android system that is easily accessible through a large touch screen.
Pilot ONE (EE)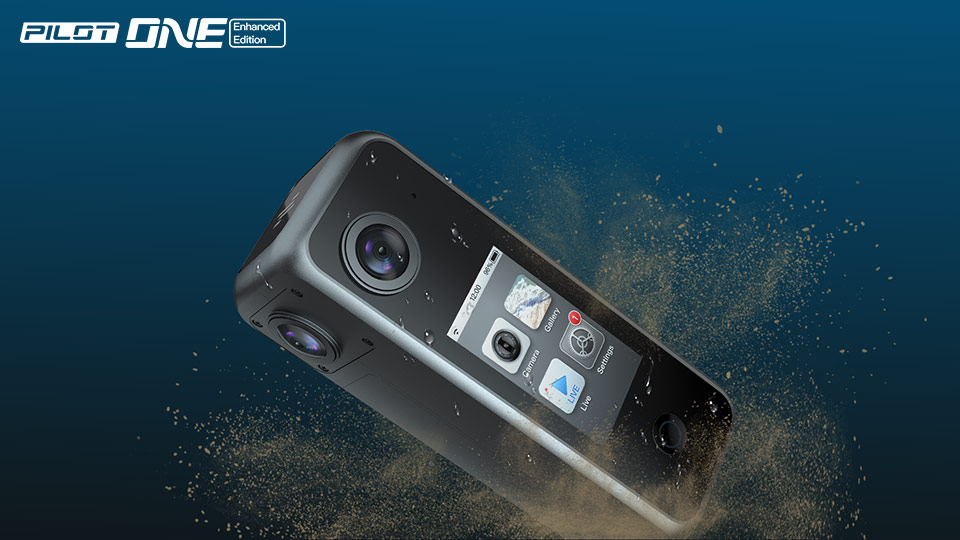 Pilot One (EE) is the smallest 8K 360 camera on the market. It is equipped with 4 sets of premium Sony sensors and 4 sets of ultra-high precision optical lenses, IP65 waterproof design, large capacity battery and storage, and a well-built 2.2-inch touchscreen powered by an intuitive and smooth Android open OS.
About Labpano
Established in 2012 in Shenzhen, Labpano is one of the earliest brands focusing on research of panoramic technology and the world's largest panoramic algorithm provider. In 2019 Labpano launched Pilot Era, the world's first professional panoramic camera integrated with a touchscreen and an embedded smart OS. Pilot One, a new generation 360 degree panoramic camera was launched in 2020.
About Kuula
Kuula is the world's leading virtual tour software that lets you create professional quality virtual tours in minutes. You can add hotspots linking to other panoramic photos, add interactive elements such as text, video, regular images, or sound, and you can customize many elements of the tour.
Kuula virtual tours work smoothly on both desktop, mobile and in VR headsets. After creating your virtual tours, you can add them to your listings, MLS, embed them on other sites, or create a standalone web page under your own domain.
If you would like to start creating Virtual Tours using Kuula, please sign up and learn how to get started by reading this short tutorial.
How to get the discount?
To get the 10% discount, please register on Kuula and start a PRO or Business subscription using the button below. After that, head to the Deals section and click on the Labpano store link. The 10% discount will be applied at checkout. The discount is also available to all current customers with an active Kuula subscription through the Deals page.