Kuula Virtual Tour editor update: audio, custom icons, and more!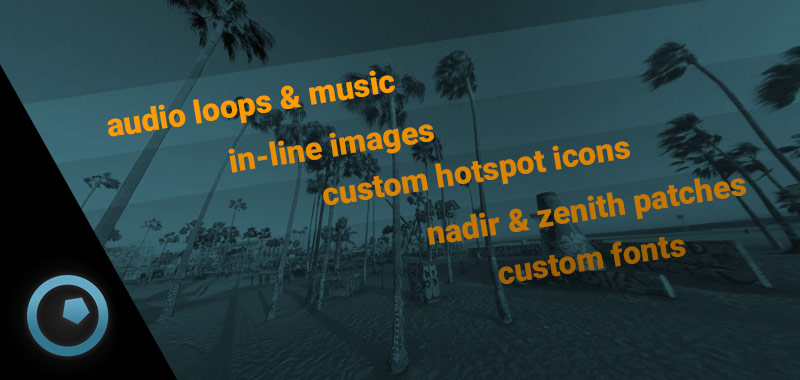 Kuula Virtual Tour editor update - we just added new features to Kuula Virtual Tour editor!
The latest update includes functions such as background sound loops and interactive audio, inline images, custom hotspot icons, custom fonts and nadir/zenith patches. With those features, you will take your Virtual Tours and VR Presentations to the next level!
To show you the new possibilities, we decided to create a tour ourselves - one that serves as a guide to what's new. Check it out below:
We hope you'll love the new possibilities and that those updates will help you create awesome tours!
The new editor features are available to Kuula PRO users.