Create Virtual Tours with Kuula & Insta360 ONE RS 1-Inch Camera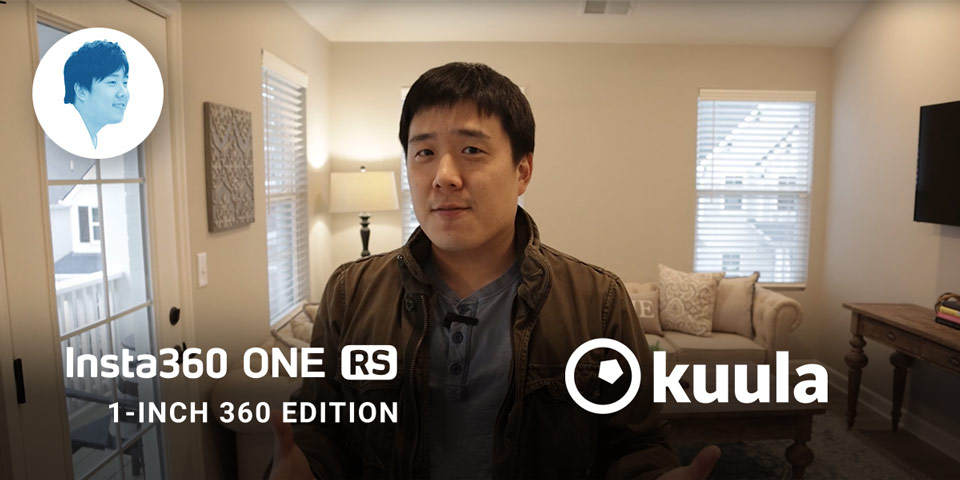 We're thrilled to announce the release of a new video tutorial where you can learn how to create virtual tours with Kuula and Insta360 ONE RS 1-Inch camera.
The video was created by Joseph Kim in collaboration with Kuula and Insta360. Whether you're a beginner or an experienced user, this comprehensive tutorial will walk you through the key features of both the Insta360 camera and the Kuula editor in just a few simple steps.
Our goal is to make it easy for you to get the most out of our product, and we believe this tutorial is an excellent resource to help you achieve that.
Thanks to Joseph's expertise in the topic of virtual tours, the tutorial offers clear and concise instructions that are easy to follow, making it an excellent resource for users of all levels. Additionally, Joseph shares valuable tips throughout the tutorial that can elevate the quality of your virtual tours.
You can watch the tutorial above or directly on Joseph's YouTube channel. While you are there, do not forget to watch his other videos and subscribe.
You can also play around with the demo tour that Joseph is creating in the video, which is available here.
About Joseph Kim
Joseph is an Architectural Designer & Technology Enthusiast. He runs a popular YouTube channel where he publishes videos focused on the AEC industry (Architecture, Engineering, and Construction). His videos include software tutorials, hardware reviews, and occasional travel videos for architectural conferences.