Take a look at this impressive Virtual Tour of Costa Blanca captured from above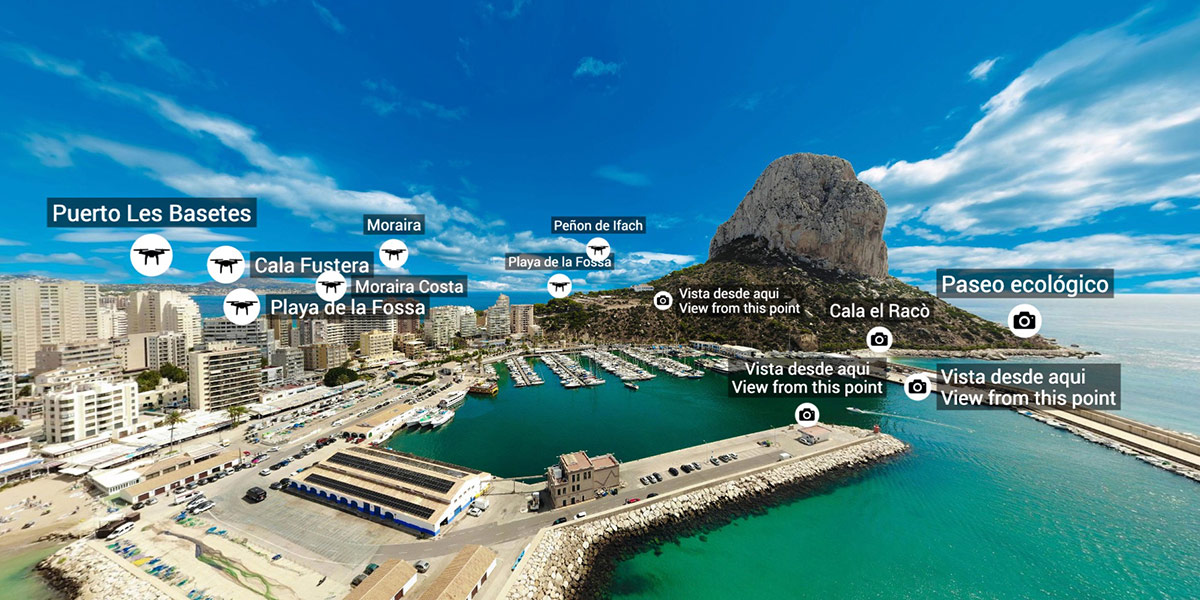 Thorsten Byszio has been using Kuula for a while and we are impressed every time he creates a virtual tour or posts his 360 photos. His beautiful 360 photography really captures the charm of the Spanish coast.
This is an interview we had with Thorsten. You can follow him on Kuula and Facebook.
Tell us a few words about yourself
I am German, living in Spain for 22 years now. I work as a computer technician and IT administrator as a freelancer. The 360 images until today have been just a hobby for me. But since several real estate agencies, tourist offices and other companies did contact me, I am thinking about offering 360 images (aerial and ground) and virtual tours as a service.
I'm running a Facebook page called Benissa Calpe Moraira Teulada en imagenes. This page is dedicated to show the beauty of the area of Benissa, Calpe, Moraira, Teulada and surroundings on the Costa Blanca coast in Spain. People see my 360 images on Facebook and Kuula and it seems they like my work and so they contacted me.
This Virtual Tour, created using Kuula will allow you to explore Costa Blanca without leaving your home. Please enjoy your virtual visit to this fascinating place:
What equipment do you use to shoot 360 photos?
I use DJI Phantom 3 Standard and DJI Mavic Air drones for the aerials. For ground images, I use a GoPro Hero 5 Black and a Canon EOS 1300d.
What is your favorite aspect about being a 360 photographer?
For me a 360 photo offers the best way to show any place, because in one image you can see everything and you get a better feeling for the location. No matter if it is a landscape or a hotel room!
Thank you for your time Thorsten!
You can see more 360 photos from Thorsten on his Kuula profile. If you would like to start creating virtual tours of your own, register for free today on Kuula!