Alldrone 360 World - an aerial map that connects businesses with their users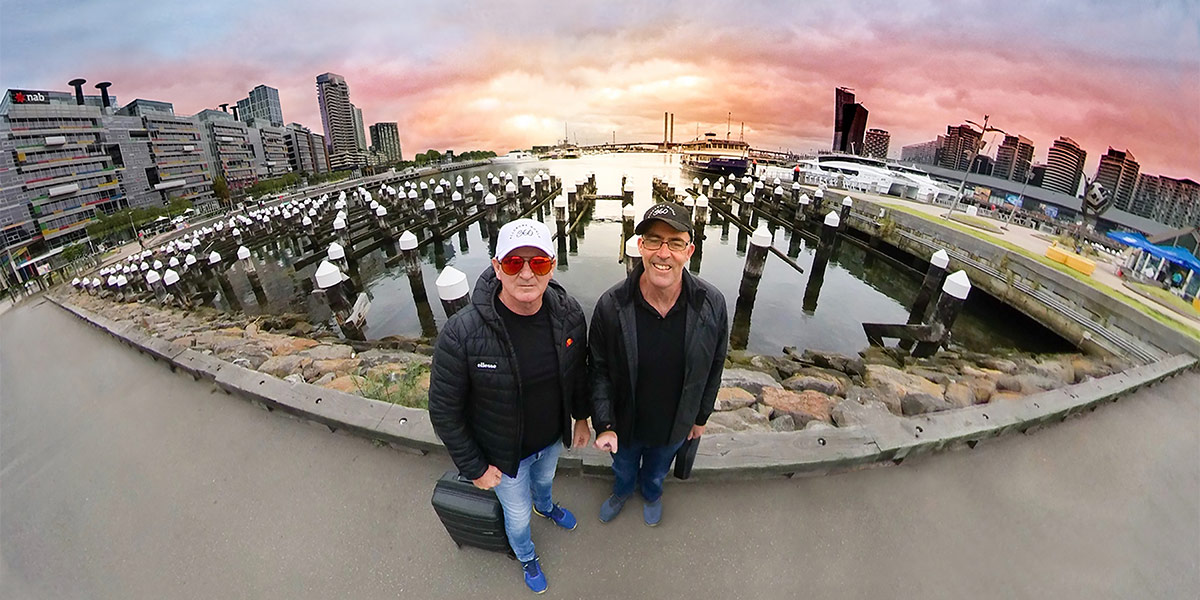 Alldrone 360 World has been using Kuula to build their business focused around aerial photography. They provide a revolutionary online search platform, allowing businesses to connect to local communities and showcase products, services and facilities like never before!
This is an interview we had with Stephen from Alldrone 360 World. You can follow them on Kuula , Facebook and Instagram.
Tell us a few words about your business
My name is Stephen Smith, I am an aircraft engineer who started flying drones 5 years ago which progressed to the production of high-end videography.
My business partner's name is John Kendall. John has a strong background in business. He was initially involved in catering onborad merchant vessels, then he moved on to run his own successful restaurant and oversee catering for a local company in Brisbane. This experience let him understand the struggles and needs of small businesses. Now he can artfully relate to business owners and help them increase their website traffic and presence in the community.
John and I run Alldrone 360 World. We have both been self employed for over 30 years. Using the latest customised 360 photography equipment, highly skilled pilots, experienced cinematographers and ground-breaking post-production software, Alldrone 360 World produces both aerial and ground imagery at an unparalleled level. Alldrone 360 World's concept is simple and has already had amazing results in reconnecting communities to local businesses in the Northern Beaches suburbs of New South Wales, Australia.
With the use of interactive maps Alldrone 360 World cleverly links hotels, restaurants, cafes, shops, museums, parks, pools, gardens, airport/bus/train/ferry timetables as well as local attractions.
We guarantee top Google ranking for the business websites and Facebook pages. I have cleverly incorporated best SEO practices with keywords and meta data encrypted inside 360 images. This ensures the strongest ranking in Google search. My aim has always been to make Alldrone 360 World a breathtaking experience from start to finish. Easy to use and visually enjoyable.
Here is a recent example of our work for Manly Surfboard Hire, a friendly and efficient rental store at Manly Beach, Sydney that offers a huge number of surfboards:
Virtual Tour of Manly Surfboards, Sydney.
Both John and I are knowledgeable, dedicated and passionate. Businesses can always be assured of 100% commitment and support. The way we work together and bounce ideas off each other is positively inspirational.
What equipment do you use to shoot 360 photos?
I use DJI Mavic Zoom for aerial 360 imaging, Ricoh Theta Z1 for 360 images and Insta360 ONE X for 360 videos. I also fly Inspire 2 and Magic Pro 2. I find Mavic Zoom best for 360 aerial imaging.
What's your production process?
We shoot most of 360 photos with Ricoh Theta Z1 in bracket DNG raw. Then we use Photoshop Raw with Theta Stitching Plugin to stitch the panoramas. I am very experienced in Photoshop and normally it takes me a day or two to put together a virtual tour depending on the number of photos used.
We create two versions of each tour for our clients, one HD version and one retro version full of life and 3D animated in Photoshop. The client chooses which one they prefer. Here is a virtual tour for Hard Rock Cafe we just did:
HD version:
Virtual Tour of Hard Rock Cafe Sydney - HD version.
Retro version:
Virtul Tour of Hard Rock Cafe Sydney - retro version.
All our tours are linked to our main tour:
Alldrone tours merged in one main Virtual Tour.
Why do you use Kuula?
We use Kuula because it's simple, fast and the platform has been well thought out including sharing of links and embedded codes. It is outstanding and so is the tech support.
What is your favorite aspect about being a 360 photographer?
I love everything about 360 photography. It lets me express my artistic side and at the same time it pushes my tech side to the limit. Their are no boundaries with 360 imaging, you can create a masterpiece out off just about anything.
Do you have any tips for 360 photographers?
Always have a brief look around before taking a shot. Make sure you are in the centre of what you are capturing and watch for shadows. Also, best shots are at sunrise and sunset.
360 Demo Tours
Here's one of our recent projects:
Virtual tour of The Bored Monkey, one of the local's favourite seafood and steakhouse restaurants in Narrabeen, Australia.
Thank you for your time Stephen, your story is very inspiring!
You can see more 360 photos from Alldrone 360 World on their Kuula profile. If you would like to start creating virtual tours of your own, register for free today on Kuula!