Snap, share and win with Insta360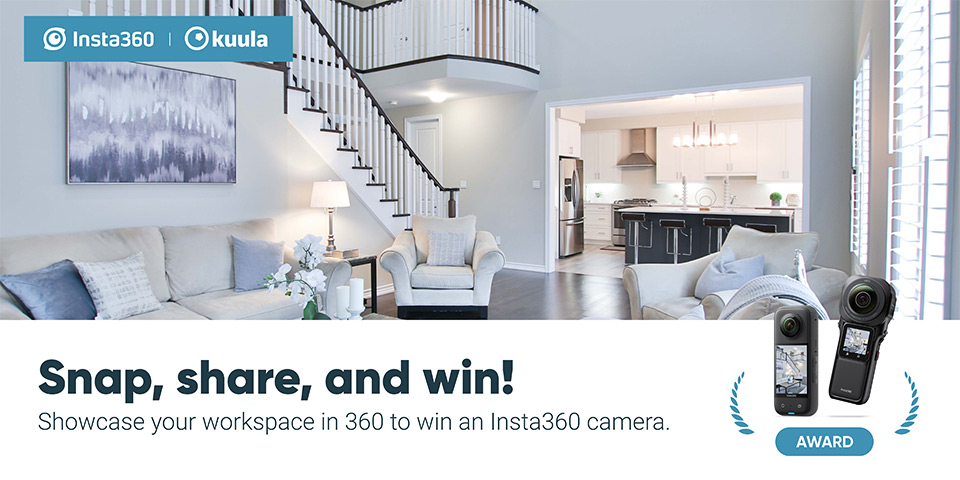 We're happy to announce that Insta360 with the help of Kuula is running a contest for the best 360 photo. There are some very attractive prizes waiting for the contestants, so if you are interested, please continue reading!
May 25th 2023 Update. The contest is now over, you can see the results by clicking the button below. Thank you for all the submissions!
The rules are simple: take a stunning 360 photo of your workspace: a property, hotel interior, construction site, or street. For your submission to stand out, you should get creative with the place, the setting and with how you position the camera!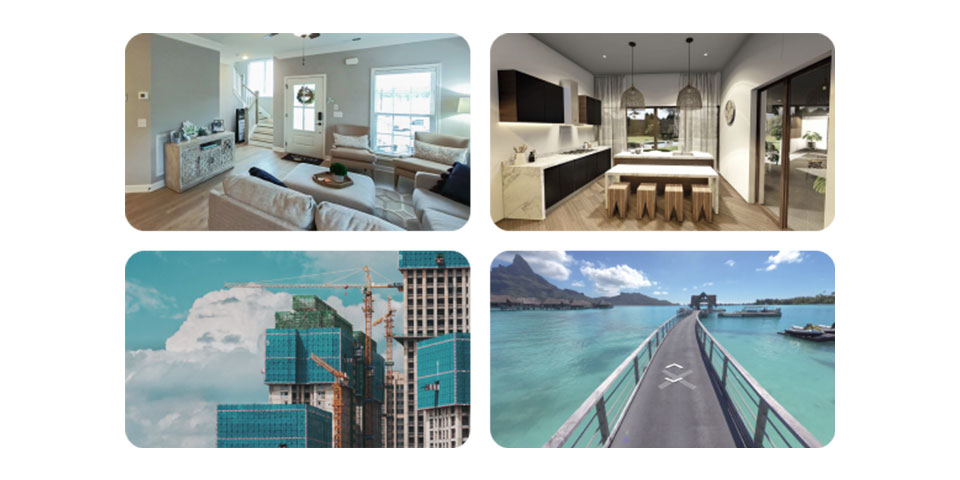 After capturing that perfect shot with your Insta360 camera, it's time to upload it to Kuula and share it with the world! Be sure to mention which Insta360 camera you used in the post description. And don't forget the most important part - use the hashtag #insta360!
Once your panorama is uploaded, it's time to spread the word. Share it with your friends and followers and ask them to "Like" your post on Kuula!
The contest will last until the end of day on May 25th 2023. You can see the posts and "like" the current submissions on our Explore page:
The 3 most liked submissions on this day will be declared the winners!
The prizes are: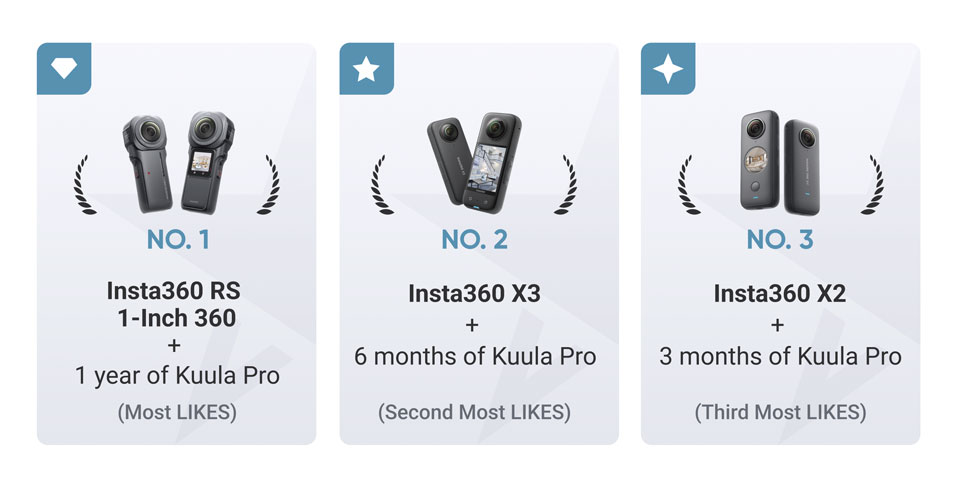 🥇 1st prize
Insta360 RS 1-Inch 360 camera
1-year Kuula PRO subscription
🥈 2nd prize
Insta360 X3 camera
6-month Kuula PRO subscription
🥉 3rd prize
Insta360 X2 camera
3-month Kuula PRO subscription
So, grab your camera, plan your shoot and get ready to submit some amazing panoramas!
If you have any questions regarding the contest rules please contact the organizer of the contest via the Facebook Insta360 Enterprise group.