Location, map and camera info can now be added to posts on Kuula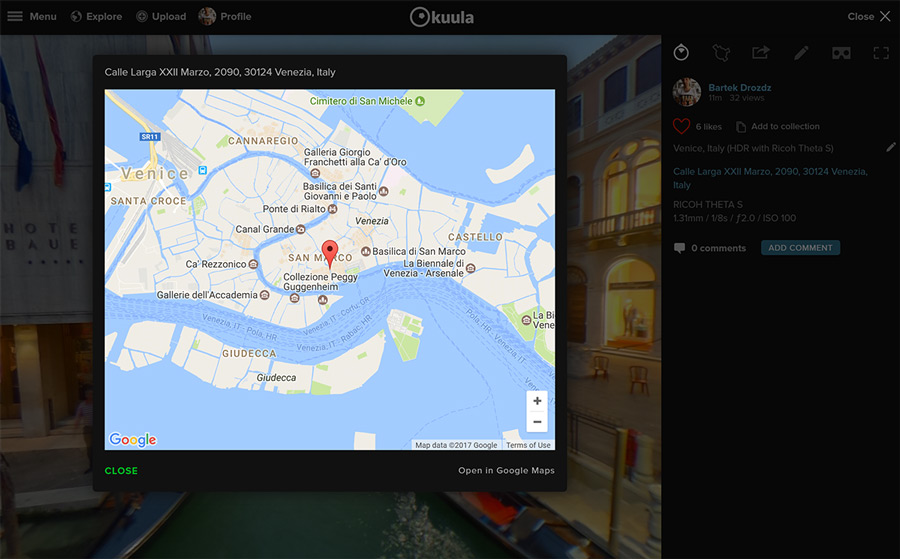 We just launched a new feature on Kuula that a lot of our users asked for. You can now share the GPS location and other camera information on your posts!
Location shows GPS coordinates and the name of the place where the shot was made and it's linked to a mini map.
The camera information provides data such as device model, focal lenght, exposure time, aperture and ISO and it might look something like this RICOH THETA S - 1.31mm / 1/8s / ƒ2.0 / ISO 100.
You can now choose to share this information with your viewers with one click in the post editor! This new function is available for all our users - PRO and free.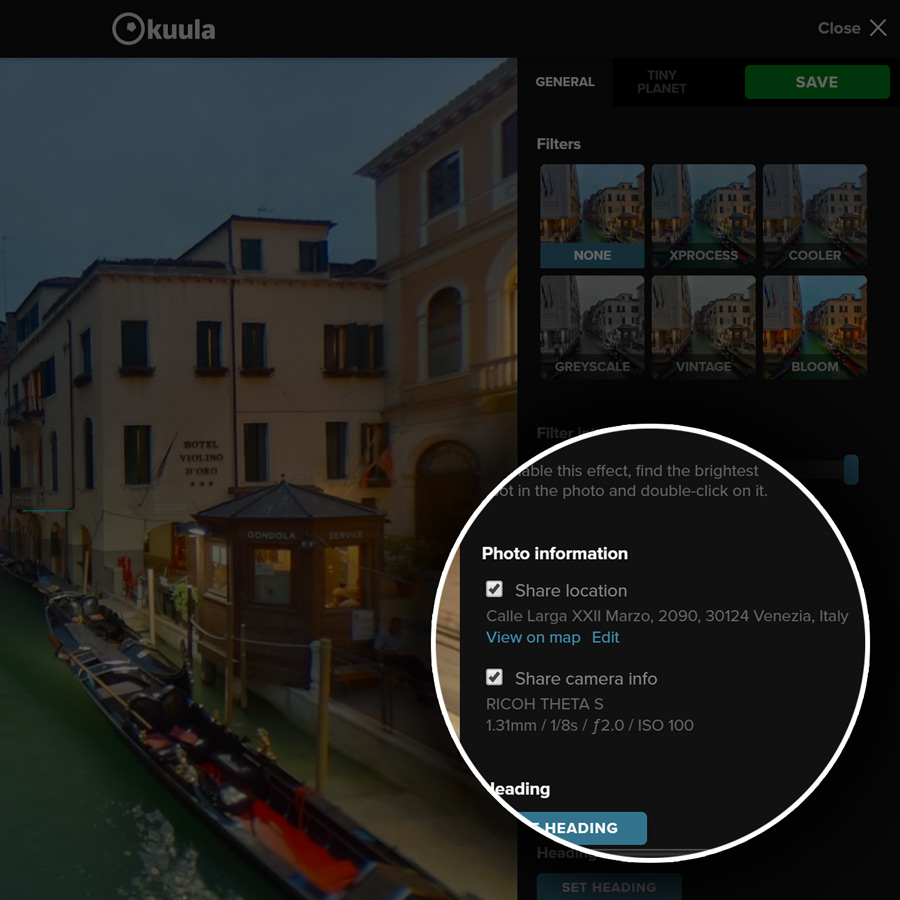 You can use this new function both with new photos and posts already uploaded to Kuula. For existing posts, go to the photo editor and find the Photo Information section on the right side. For new photos, you should find a similar section on the Upload page. On mobile phones, use the blue arrows to navigate to this panel: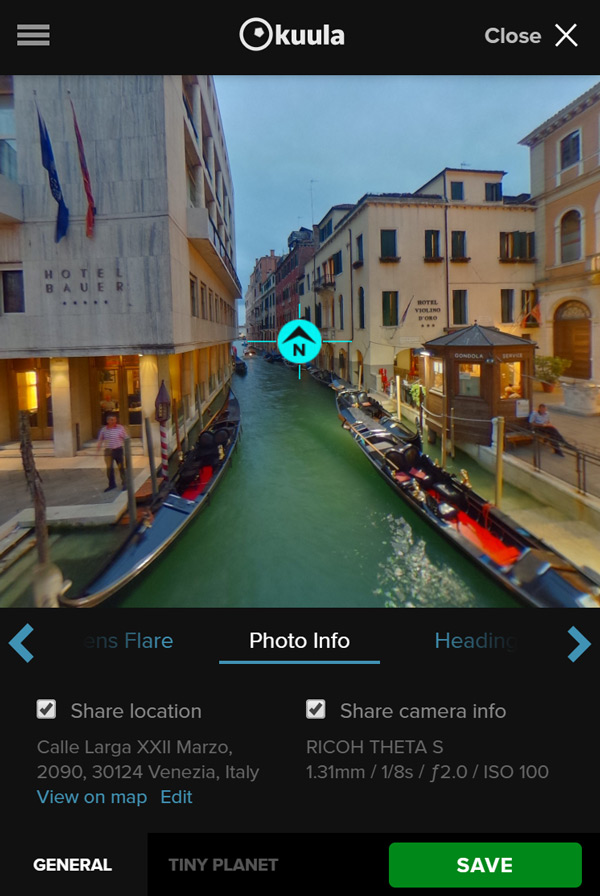 If our system finds the necessary EXIF data, you will see it displayed there. All you need to do is to select one or both of the checkboxes and it will appear on your post page below the photo description. Additionally, you can edit the location name if you would like to change it. You can see it in action on the example post used in this article.
Keep in mind, that the information is extracted from your photo's EXIF data and not all cameras support it in the same way - so the information available may vary from device to device.
When it comes to location data, most mobile phones and point-and-shoot cameras such as Ricoh Theta or Samsung Gear 360 will add it only if you enable this function on your device. Many DSLRs do not support GPS, but you can add that information later in software like PtGUI.
We hope you like this new feature! If you have any feedback or thoughts how this can be improved in the future, please comment below.