Add Forms to Virtual Tours: Lead Capture, Surveys, Data Collection and Quizzes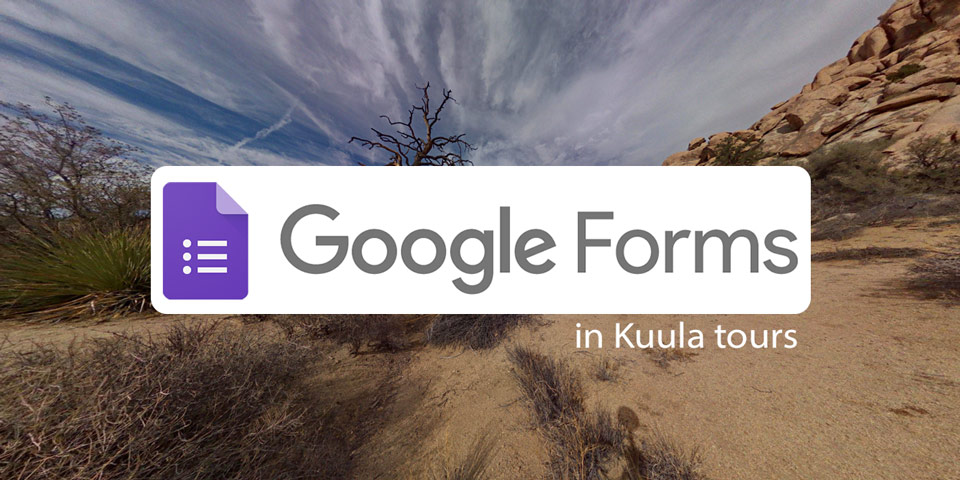 Google Forms is an application that allows to create and manage surveys and questionnaires. It can be used to collect data, get feedback or run a quiz. Thanks to Kuula interactive cards, you can add a form to a Virtual Tour in a very simple way.
Google Forms is very simple to use. You can create a multiple question form in a few minutes. All you need to do, is to go to the Google Forms page, and login with your Google account. Now you can start building your first form.
Embed a Google Form in a card
After your form is ready, make sure it is set to be publicly shareable. With that, you can copy the embed code and paste it into the Media box in the Interactive Card editor on Kuula: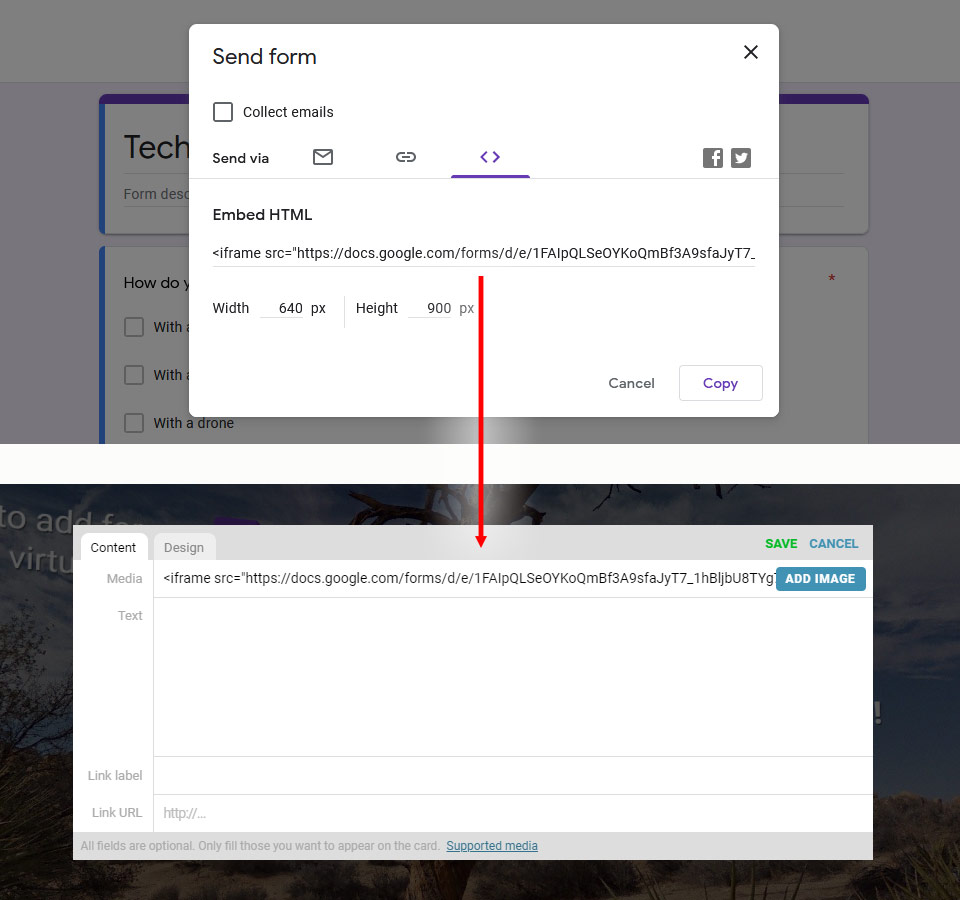 Even after you embed the form in the card, you can go back to the Google Forms editor and change its content. The changes will automatically be reflected in the tour.
Live Example
Here's a simple form added to a Kuula tour. You can test it and, if you do not mind, fill in the form and let us know what camera and software you use. This will help us write more useful blog posts in the future!
What else can you do with Google Forms?
As demonstrated above, Google Forms can be used to embed questionnaires, but you can use it for so much more! Some examples include:
Lead Capture - collect names, emails, phone numbers or any other data you need
Quizzes - for educational purposes, add questions and quizzes that your viewers can answer
Surveys - customer satisfaction, feedback forms, technical
Contact form - last but not least, you can simply let users contact you!
We hope you will find even more creative uses of forms inside Virtual Tours. Feel free to let us know what you come up with!