Posted by Anna Stark on 2019-12-02
news
Kuula has been named the best Virtual Tour software by GoodFirms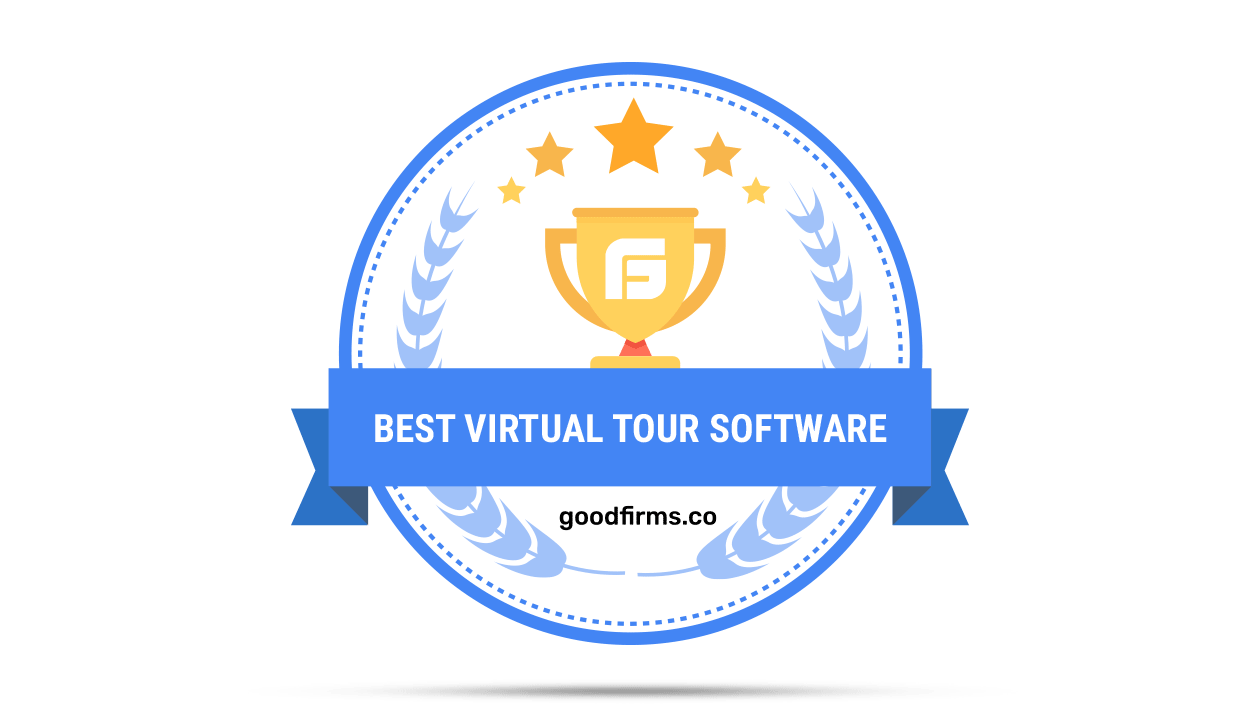 This is a guest post written by GoodFirms. Please read below an overview of Kuula on GoodFirms website. View Kuula GoodFirms' profile and learn more about Kuula features, pricing and read the reviews.
Creating real estate virtual tours that sell clients' products endows Kuula to accelerate as one of the best virtual tour software at GoodFirms.
What makes Kuula unique?
The following are the features that make Kuula unique compared to other virtual tour software providers.
• Kuula Virtual Tour Editor is packed with powerful, time-saving functions such as batch uploads, easy connections, automatic backlinks and an intuitive system of adding, selecting and moving elements in the tour.
• Kuula team believes that tours should look the way the users want them to. That's why Kuula Virtual Tour Editor includes customizations at every level - from using custom icons, images and sounds, all the way to unique transition effects and custom behaviors of the tour.
• Kuula offers a user friendly interface allowing to build customized tours fast and easy.
• The professional team at Kuula gives their clients a smooth player that works great on mobile, desktop, and in Virtual Reality. It also offers easy embedding on clients' websites.
• Kuula continually develops and expand their product, so chances are that if you miss something - they're already working on it.
• Using the virtual tour software, one can get connected with others by following the virtual tour creators. One can also monitor the latest and the best virtual tours created by the Kuula community members.
Enabling clients to create professional looking virtual tours in minutes endows Kuula to outshine amongst the best virtual tour software at GoodFirms.
What companies say about Kuula
The below-displayed reviews are proof of the quality services offered by Kuula:


Pricing
Kuula offers unlimited uploads and tours and all the features in the editor for a flat fee. Most of Kuula's competition has prices 2x or 3x times higher and sometimes they charge per tour. Kuula gives the ideal offer for the companies that use 360 content and create virtual tours.
About GoodFirms
Washington, D.C. based GoodFirms is a maverick B2B research and reviews firm that aligns its efforts in finding the top software delivering unparalleled services to its clients. GoodFirms' extensive research process ranks the companies, boosts their online reputation and helps service seekers pick the right technology partner that meets their business needs.
About the author
Anna Stark is presently working as a Content Writer with GoodFirms – Washington D.C. based B2B Research Company, which bridges the gap between service seekers and service providers. In her current role, Anna shapes every company's performance and key attributes into words. She firmly believes in the magic of words and equips new strategies that work, always with new ideas, something new to create, and something original to define the firm's identity.