New feature on Kuula: Access a floor plan using the Plan button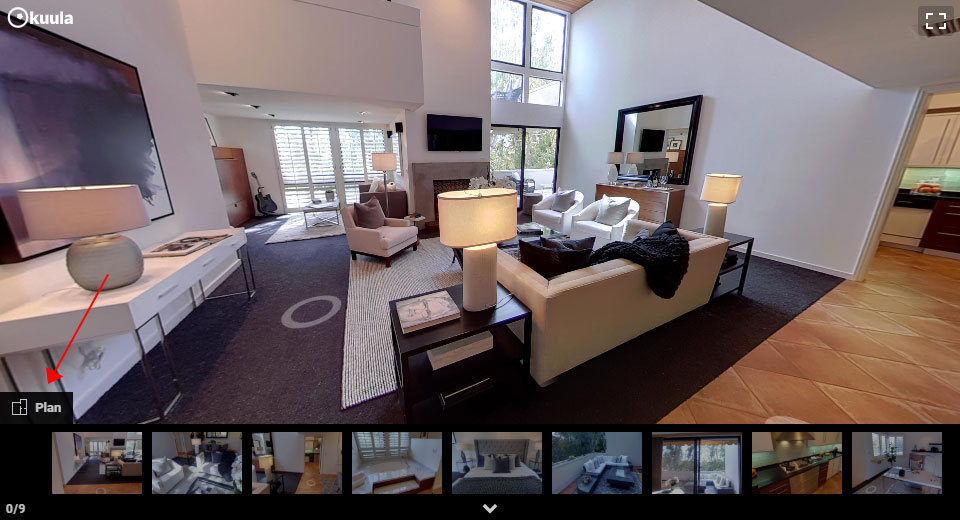 You've asked us to make the floor plans available at all times you view virtual tours and we made it happen. Now your clients can easily see the layout of the space by clicking a special "Plan" button at any time when they explore a tour.
Mark a floor plan as a "Plan"
After posting a floor plan image, it will appear in the thumbnail bar along with the other posts in the tour. Now you can go to the Edit tour section and mark that post as a Plan. When it's marked as a Plan, it will be available under a special "Plan" button on the top of the thumbnail view, for easy access.
To mark a post as a "Plan", make sure it is added to your tour and then click on the Edit Tour link above the thumbnail bar:
The Edit Tour section shows all the post in form of a grid. Find the plan on the grid and check the floor plan icon in the top/left corner to make it green:
Once you mark a post as a "Plan", the "Plan" button will show up on the thumbnail bar and it will take users to the selected post. Note that you can select multiple posts to be used as plan too, for example, if you have a separate plan for each floor.
Hope you will like this new feature. Stay tuned, there's more updates coming soon!