Tutorial: How to duplicate virtual tours and increase productivity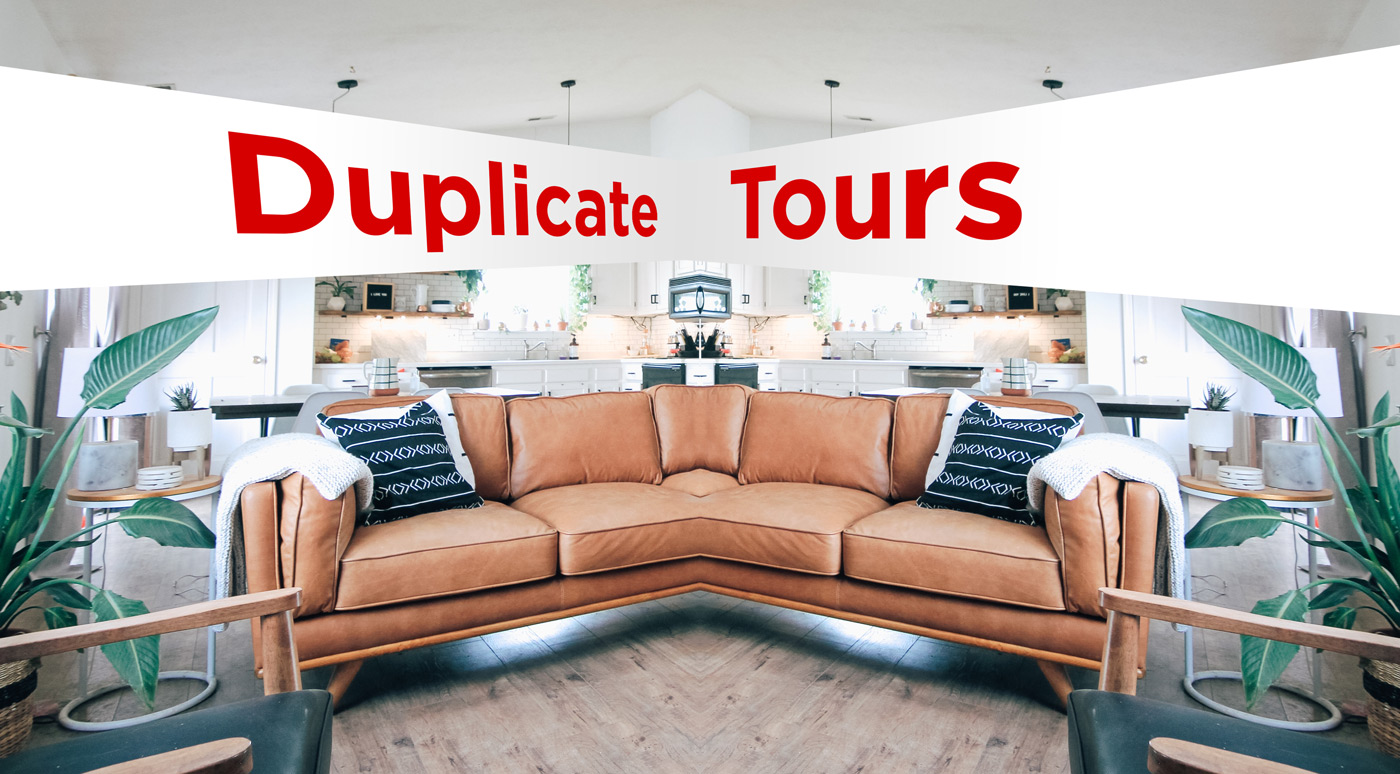 Many of you have reached out to us asking if we could create a Duplicate tour function. We are happy to announce that it's here!
There's a couple of use cases for this function:
Sometimes your client may ask you to provide multiple language versions of a tour. Once you create one tour, with a click of a button you can create a duplicate with all hotspots, addons, text labels, etc. Then you can update all the tets and labels with the translated text and it's ready.
It may happen that your client would like to see different versions or revisions of a tour that you are builing for them. After one version is ready, you can easily duplicate it and modify hotspot icons, transisitons, colors used, font sizes, audio background or any other elements that your client is asking for.
If you create real estate tours and you want to add your tour to MLS, you may need to create one version of a tour without branding. In this case, Duplicate tour function will be a great help. When your full branded tour is ready, create a duplicate of your tour and remove all branding elements, like nadir patches, logos, etc.
How to create a duplicate of a tour?
It's very easy! All you need is on click and it's done. Go to My Tours in your profile section. Then, find the tour you want to duplicate and open the context menu as shown below: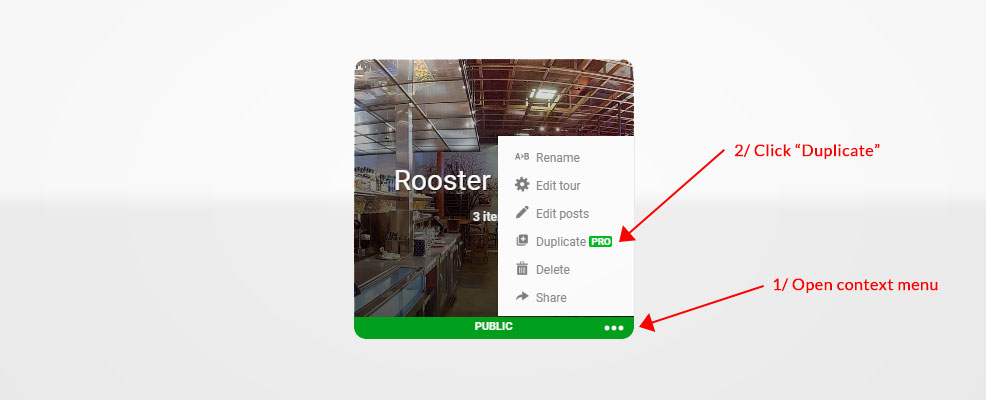 Image illustrating how to duplicate a virtual tour.
From the context menu, select Duplicate and click OK when you see the dialog. Easy, right?
How to edit a duplicated tour?
After a copy of your virtual tour is created, you can rename it and edit its elements. You can change its privacy, transition type, audio background, image names or extend your duplicate with new photos. Please see below: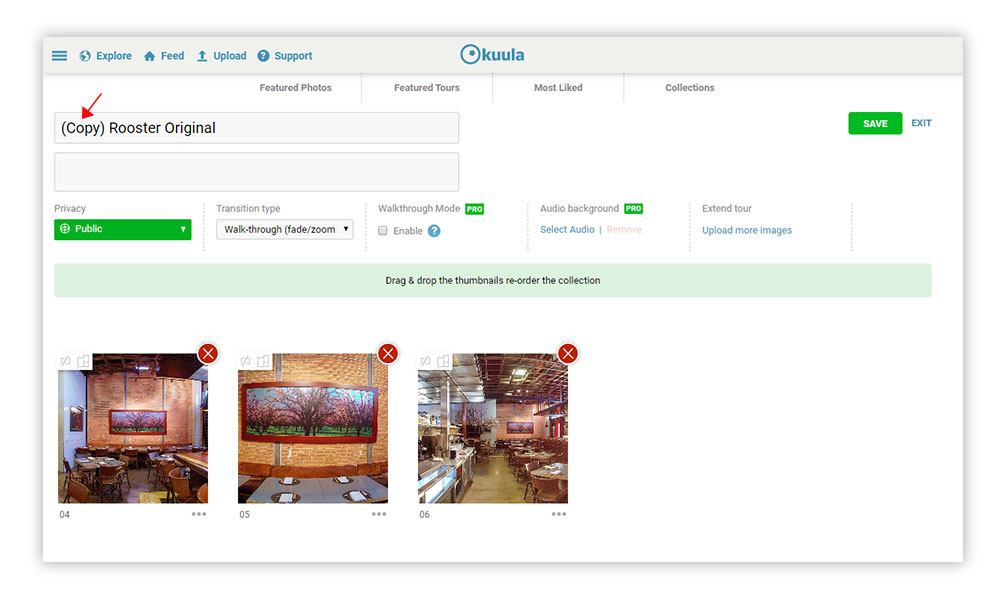 Image illustrating how to edit a duplicated virtual tour..
To read more about duplicating tours, please see our detailed tutorial. This feature is available to Kuula PRO and Business subscribers. We hope this feature will greatly improve your productivity. If you would like to get one of those subscriptions, please visit our pricing page.