How to download a copy of your 360 image posted on Kuula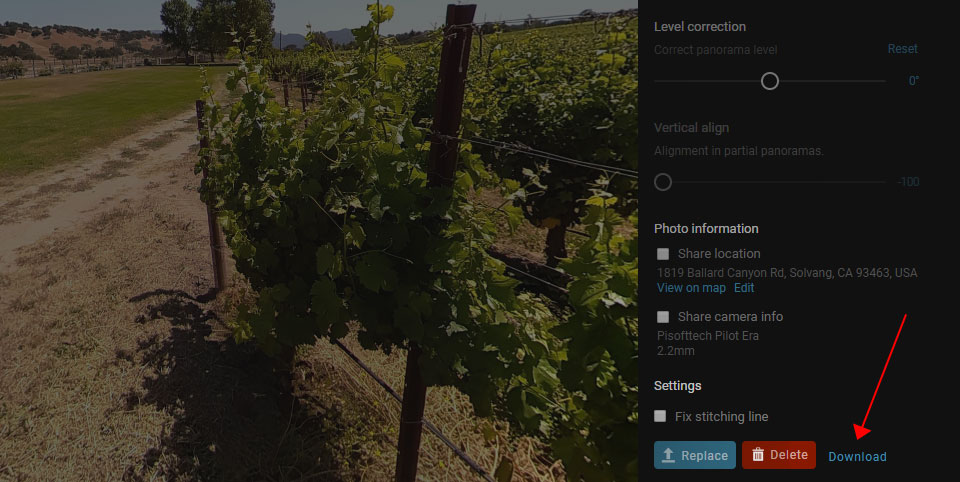 You can download a copy of any of your original images that you uploaded to Kuula. Here's how.
Find and open the post with the image from your profile. Once the post is open, go to the editor and find the Download button at the very bottom, as shown on the screenshot. Click on the button and your image will be automatically downloaded on your computer.
Please note that this function will allow you to download the orginal image - without any hotspots, filters or other effects that were applied in the Kuula editor.
If you wish to share the image with all those elements in it, there is no need to download the file. What you can do instead is to share a link to the post.
You can also download a snapshot or a tiny planet view of your panorama. To do this, please follow this tutorial.