Click anywhere opens the door for easier navigation in Kuula Virtual Tours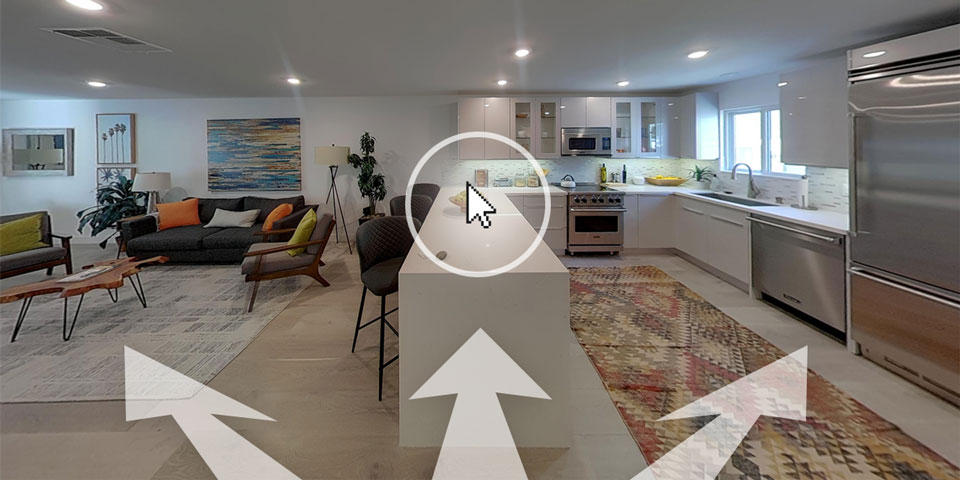 Exciting, new click anywhere feature may be the most powerful advancement in the history of Kuula's Virtual Tour software. Kuula's newest feature is a massive innovation in ease of use that empowers end-users and developers of 360-degree virtual tours. We are beyond excited to share it with the virtual tour community and the entire world!
What is Click Anywhere?
The new, groundbreaking Click Anywhere feature is more than just a smart feature upgrade - it's an improvement that raises the bar for user-friendliness and more straightforward navigation, making Kuula a top choice for virtual tour creators.
As the name suggests, Click Anywhere allows end-users to navigate by clicking on any part of a 360 post in a Kuula-created virtual tour. Our software locates the nearest hotspot and sends them to its associated post. This is a tremendous step forward in easier navigation and time-saving productivity for Kuula subscribers.
Check out this exciting, new navigation approach on our sample virtual tour showcasing the Click Anywhere option.
How does Click Anywhere work?
How does this strange magic work? First off, this is not magic, but rather a new algorithm that the Kuula engineers have created. It looks for the nearest hotspot that links to another post and moves the user to that post. In a sense, end users can navigate a tour by just clicking in the direction they want to move toward (assuming the tour has enough hotspots).
Best of all, there is no need to learn any new development techniques to get this great new feature – it only takes one click to enable it. Just click the Click Anywhere checkbox in the Tour Settings tab. This will apply to all of the posts on the current tour.
Keep in mind that to use Click Anywhere, linked hotspots assigned to posts within the tour still need to be created. This functionality applies only to hotspots linked to other posts. Hotspots that open interactive cards, open URL's or play sounds will still require direct clicks or taps on the icon and/or text links.
Learn more about this option on our Click Anywhere help page.
Who is Click Anywhere feature for?
Click Anywhere is an ideal option for real estate virtual tours. When a user wants to navigate from the living room to the kitchen, they no longer need to hunt for the proper hotspot – they just need to click/tap in the direction heading toward the kitchen. This will genuinely "turn around" the virtual tour experience for potential home buyers and so many others worldwide.
Here's a handy tip
Try reducing the Opacity of your hotspot icons to 0% or a low value close to 0%. This will appear as if the virtual tour operated with no hotspots at all!
Can you think of some innovative uses for the new Click Anywhere option in your virtual tours? Please share with your fellow Kuula user community across the globe. Feel free to contact us or share on the Kuula Users group on Facebook.