How we have been building trust and relationship with our users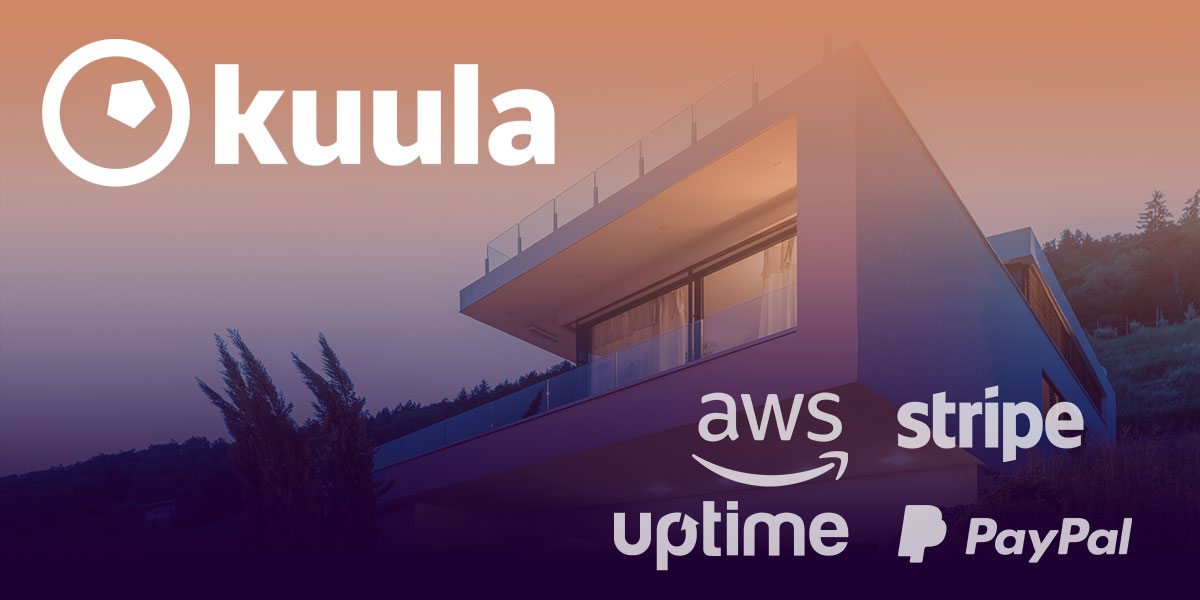 For some, the ability to create 360 Virtual Tours is a profession. For others, photography is a passion and accessible panoramic functionality creates all kinds of new artistic opportunities. When it comes to identifying a service for creating virtual tours, hosting, and sharing 360 degree content, trustworthiness is likely going to weigh heavily in that decision.
This trust, however, must extend beyond the mere protection of your rights to content. There is much, much more to consider!
Credibility of the service itself, its record for successful web hosting and status reporting, as well as its ease of use and customer service are all important factors to take into account! Here are just a few of the ways Kuula addresses these vital concerns, putting more than one hundred thousand users' minds at ease.
Host with the most
Over the past three years, nearly 700,000 images have been uploaded and tens of thousands of virtual tours created on our platform. Both Kuula and our growing user base can depend this IT infrastructure because it's backed by Amazon Web Services.
AWS uses cloud computing, which means we don't ever have to wait for server space and the clunky hardware that comes with it as more and more users bring their images to Kuula. This massive global cloud protects our ability to accommodate innumerable users without any change in functionality. It also means, we can seamlessly innovate and experiment with updates and new feature roll outs to consistently enhance the user experience! There are two new updates from just this past month alone! See for yourself.
On-line payment security
Payments at Kuula accounts are processed by Stripe and Paypal - both established and secure payment processing platforms.
Whenever you enter your credit card number in the payment form, it is never stored or processed by Kuula. Instead, it's sent directly from your browser to Stripe, using an industry standard encryption protocol (SSL).
Keeping you in the loop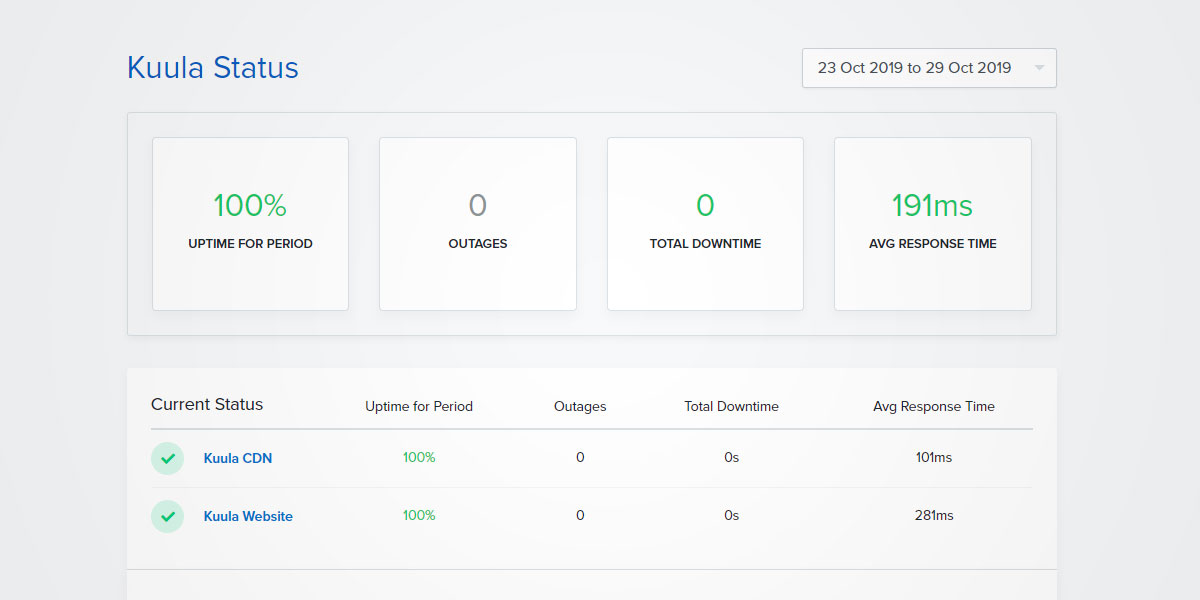 In an effort to further build trust within the Kuula community, we are committed to full transparency with regards to web hosting. Using Uptime, a third party service that monitors website, server, and domain health, we are able to clearly communicate Kuula's operational status (100% for the month of October) and average response time with users. You can always check the current status of the website and the history on this dedicated page.
Service with a smile
Beyond all this, though, and what is most important to many of our users, is our customer service. At Kuula, it is our priority to engage with users, listen to their concerns and reply as fast as possible. This level of communication is mutually beneficial, as we have been able to implement user suggestions and proposed product features, as well as address bugs and other issues to the platform in record time.
It's one thing to hear it from us, but the best evidence of our integrity and the level of service we provide comes from real Kuula customers:
Kuula is easy to use, extremely customizable and offers a number of features that make it the leader among virtual tour hosting services. I have uploaded all my tours and 360 interactive photos and definitely recommend it. New features are rolled out in a timely manner and improvements are always being made. The Kuula team is always very responsive to any questions and is quick to respond. I am very satisfied and will continue to recommend Kuula to anyone looking.Jason, Panoramic Photographer
I like that this software incorporates an easy to use interface. The UI is clean and not to busy feeling. It's very easy to upload photos, edit virtual tours, and start sharing immediately.Steven, Luxury Real Estate Photographer
I love their solution for connecting panos with hotspots that are very customizable. Transitions between panos are very cool, designed to mimic directional fade. I love it.Aleksey, Real Estate Photographer
If you'd like to start creating virtual tours with us, please visit Kuula.co.