Batch Editing. Make changes to all posts at once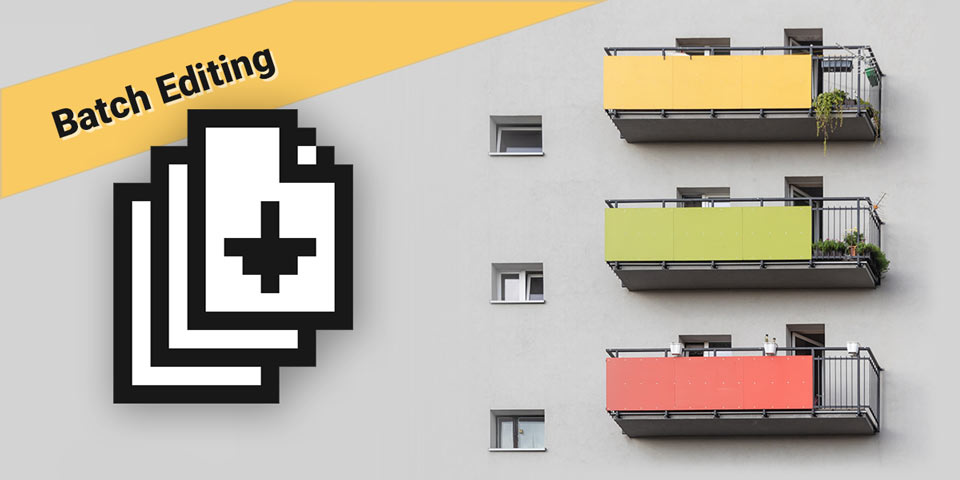 Another hotly anticipated and highly requested update to Kuula is rolling out: batch editing! This new function allows to make changes and apply settings to all posts in a tour at once.
With this update, the world's easiest and fastest tour building platform gets even more efficient. With just a click, adjustments to image Filters, Sharpness, HDR, Zoom and Pitch settings and more can be applied to your entire tour.
I'm sure, like me, you do all your image processing prior to uploading to Kuula. Sometimes though, after building your tour, you might want a little last minute fine tuning.
Kuula's editor has various functions that can be used to retouch a photo . Now I can tweak (or give an entirely new look to) my whole tour, by simply toggling one button: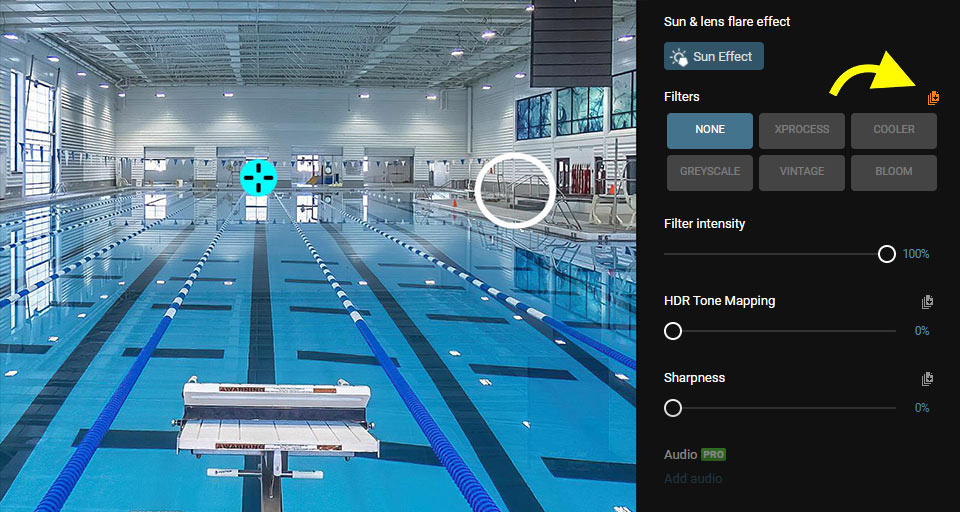 Setting Zoom Limits is another feature I'm excited to utilize more now that it's so easy. Limiting visitors from zooming out to the point of unpleasant distortion can refine your tour. Now set it once and apply it everywhere!
Perhaps, for a tour, you want to hide your tripod legs without patching or photoshopping them out? Simply set the Pitch Limit once, apply-to-all with a click, and you're done!
I'll be honest, filters, zoom, and pitch settings are features that prior to now, I almost never used. While these features are great, going through the whole tour to apply them can be daunting.
For me, batch editing doesn't merely streamline my tour-building. It's like adding a new arsenal of tools that, until now, I wasn't utilizing!
Batch editing makes adding a final level of refinement to your tours effortless. It's been so easy and fun to experiment with this, that I've even been going back through several old tours to apply just a touch more polish. This is an awesome update that has me excited for my next project!
Check out the full Batch Editing tutorial.