Auto rotate and auto play Virtual Tours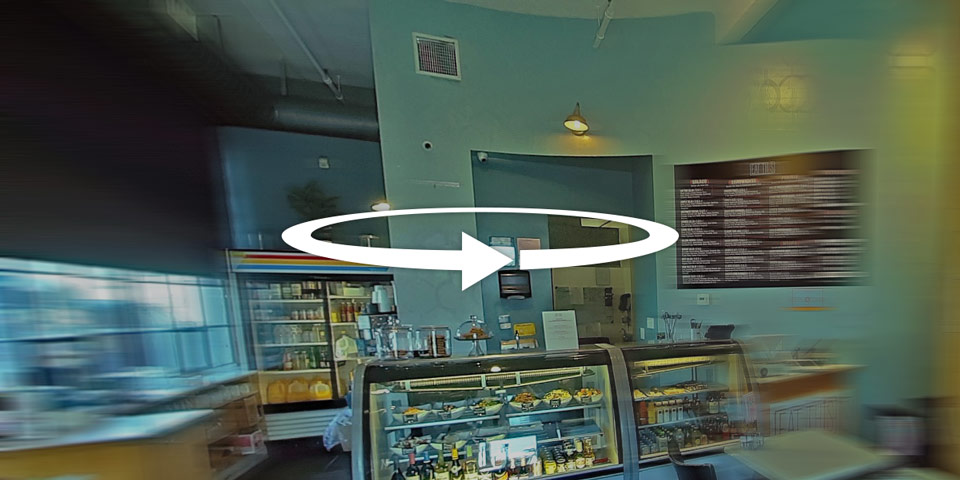 One of the best features of Virtual Tours are that users can interact and explore them at their own pace: look around or click on hotspots to move from one place to another. However, in order to get the user's attention, you can put the tour on automatic playback. Kuula offers two functions for that: auto rotation and auto play.
Auto rotation allows to add a slow panning movement to a panorama, while the auto play function loads the next image in a tour at regular intervals. You can use those functions separately or in combination.
Adjusting the settings
You will find the automatic playback settings in the Export Editor. It can be accessed by clicking Share and then Get link in the popup dialog. Once you open the tour, you can find the settings under the Options section: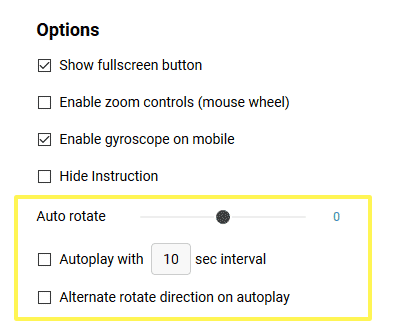 Note that the auto-play settings will only be visible if you are exporting a tour composed of multiple images. They are not available for single posts. Auto rotate is always available.
Auto rotate
Drag the slider left or right to set the direction and speed of the rotation.
Autoplay
If you check the box, the tour will load the next image in a tour at regular intervals. You can customize the duration of the interval in the input box on the same line, the default value is 10 seconds.
Alternate
If the box is checked and you set an auto rotation speed, this will change the direction of the rotation on each newly loaded post. So if the first post in the tour rotates left, the 2nd one will rotate right and the 3rd one, left again.
Here's a sample tour where you can see all three settings in action:
Interacting with autoplaying tours
Even though the tour plays automatically, the user can still interact with it. There is a pause button in the top left corner - if you click it, the playback will stop and you can interact with the tour at your own pace.
The playback is also automatically paused for a short while if you just start to interact with the panorama. If you stop moving it, the playback will restart.