2018-09-13
Animated Transitions in Virtual Tours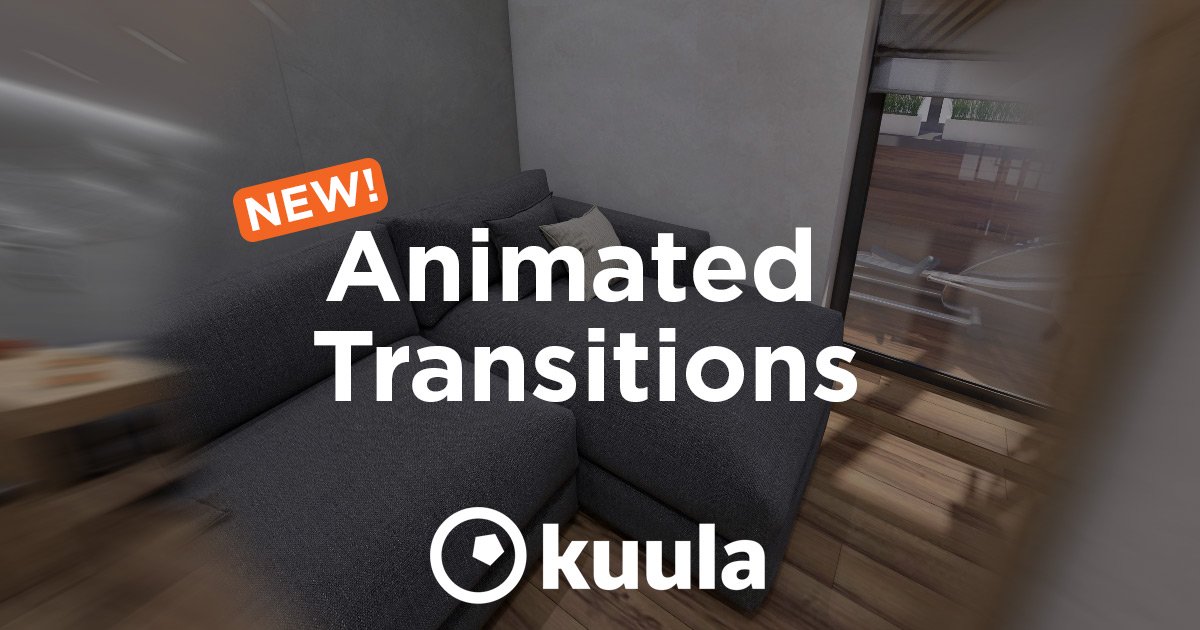 What if you could you improve your Virtual Tour, make it more immersive and engaging, with one click? Now you can do that, thanks to our new Animated Transitions feature!
At Kuula we pride ourselves on creating a Virtual Tour software that is not only rich in features, but most importantly - easy to use. We value your time and we want to help you create great virtual and 360° experiences without a steep learning curve.
Animated transitions are the latest addition to Kuula Virtual Tour editor. They have been created with the above philosophy in mind. You can choose between 7 carefully designed, smooth transition effects using a simpe dropdown, at any moment and see the effects immediately.
To see how you can use transitions, we crearted a very short tutorial and you can watch the video above to see how they look like. Your tours will never look the same once you discover this powerful new feature!
This function is available to all Kuula users - free and PRO.