Examples of 360 in-game screenshots captured with NVIDIA Ansel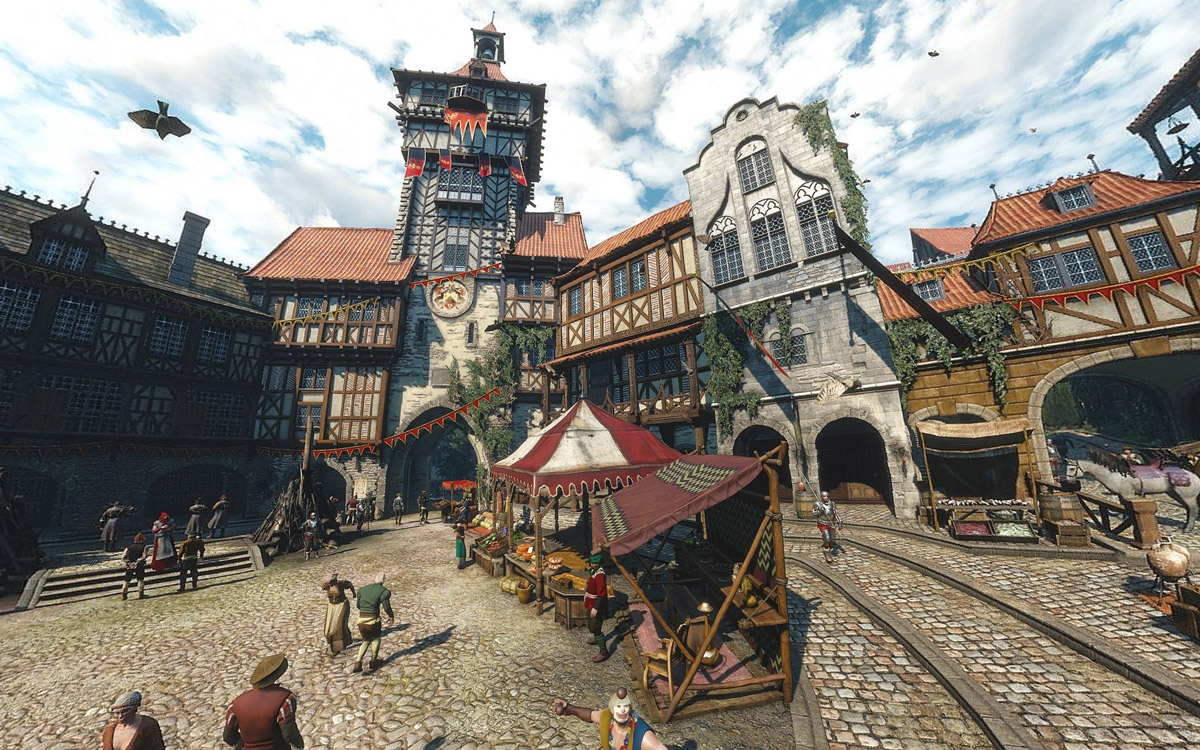 Have you heard of Ansel? It's a new technology to capture 360 in-game shots introduced by NVIDIA a few months ago. Our users already posted their first captures and they look amazing!
In-game photography
Do you like to play games and have an interest in photography? With graphics and animation getting better every year, some games are full of breathtaking views and intense action sequences that just need to be caputred. Wouldn't it be nice if you could pause the game and take a snapshot? If yes, you should take a look and NVIDIA's Ansel.
Ansel is a tool that enables all the virtual photographers to take beautiful in-game shots. Just pause the game, move around the virtual camera to adjust for the best perspective and take the perfect shot. What's even cooler, you can not only take regular screenshots, but 360° ones too!
Currently, there's only a couple of games that support Ansel, but new titles are being announced. One of them is The Witcher 3 and the other is Mirror's Edge Catalyst. Fortunately, both those games feature amazing worlds to explore for any virtual photographer!
The quality and the detail on those shots - especially those made in 8K resolution - is pretty amazing. Here are two of our favorites, so you can see it for yourself:
Example of a 360 in-game screenshot from The Witcher 3 captured with Nvidia Ansel.
Example of a 360 in-game screenshot from The Mirror's Edge Catalyst captured with Nvidia Ansel.
If you would like to see more, check out all the other in-games shots in our gallery on Kuula.
Supported hardware
To learn more about Ansel, check the NVIDIA's product page. It is supported by a very wide range of GeForce GPUs. This includes the new GTX 1080 and the flagship GTX 980 mode. If you have a gaming Laptop, that's ok, because M series are on the list as well.
Sharing
If you have a PC with a compatible GPU and one of the games that support this technology, you should definitely try this out!
Once you have a collection of great shots, the best way to share it is with Kuula. Just register and you can start uploading your screenshots right away. When you do that, make sure to tag them with #ansel, so we can include them in our gallery!