Tutorial: How to create a 360 virtual photo album in 5 easy steps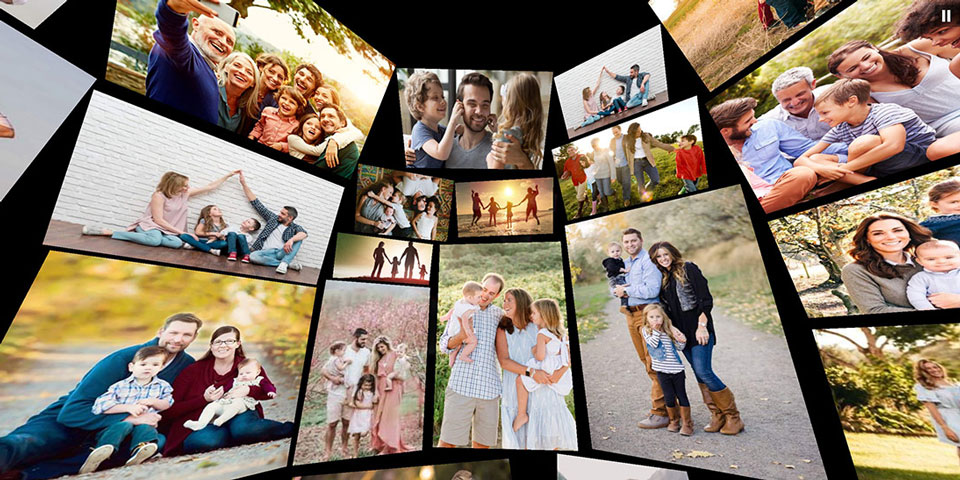 One of our Kuula users, Konrad Olszewski, created and shared a 360 photo album in Kuula user group. He wrote "My recent client has inspired me to offer 360 Virtual Albums to my customers. I have created a 360 sample for that purpose. Perhaps a bigger audience will be looking to try this :)".
You can see Konrad's profile on Kuula, Facebook, and Instagram. If you would like to see his company website, please visit Daydream Film.
Click on the button below to view the album and turn the sound on for even better experience:
Here are 5 easy steps how to create a 360 virtual photo album:
Step 1. Create a background panorama using Photoshop or another image editor. It can be a solid color or a gradient pattern. Any image will work, as long as it has a 2:1 aspect ratio, so for example it can be 200 x 100 pixels or 400 x 200 pixels. Here's a sample background image that you can use.
Step 2. Upload the background pano to Kuula as a new post.
Step 3. Add photos by clicking on Image under Addons section of the editor.
Step 4. Select + Add new tab in the pop-up window and use the Select file... button to add a file from your drive.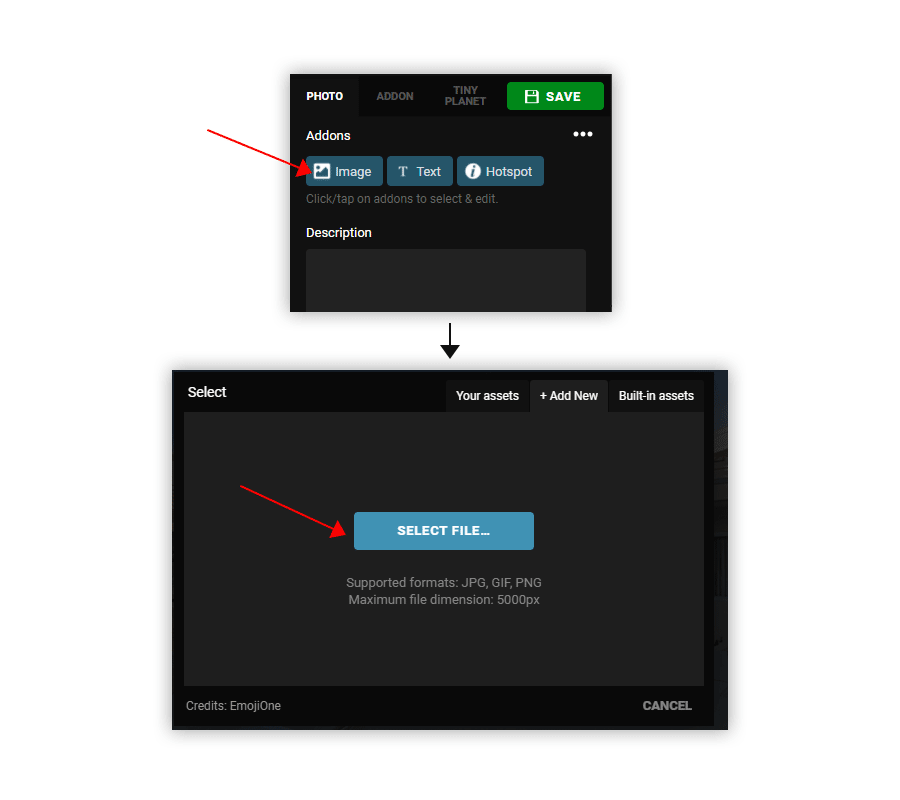 Repeat these steps for all the images you would like to use in the album. After the assets are added, you can start adding them to the panorama, creating the effect as shown in the example above.
Step 5. Finally, you can add labels next to the the photos and a backgound audio track if you like.
Creating a virtual album is a great gift idea if your family is scattered all over the world or if you can't physically be together. You can surprise your family with a virtual album and put a smile on their faces. Make them feel connected while not in the same place 🧡
If you would like to create albums like that, you'll need to get Kuula PRO subscription.