Ludic 360 illustrations by artist & graphic designer Mr Tronch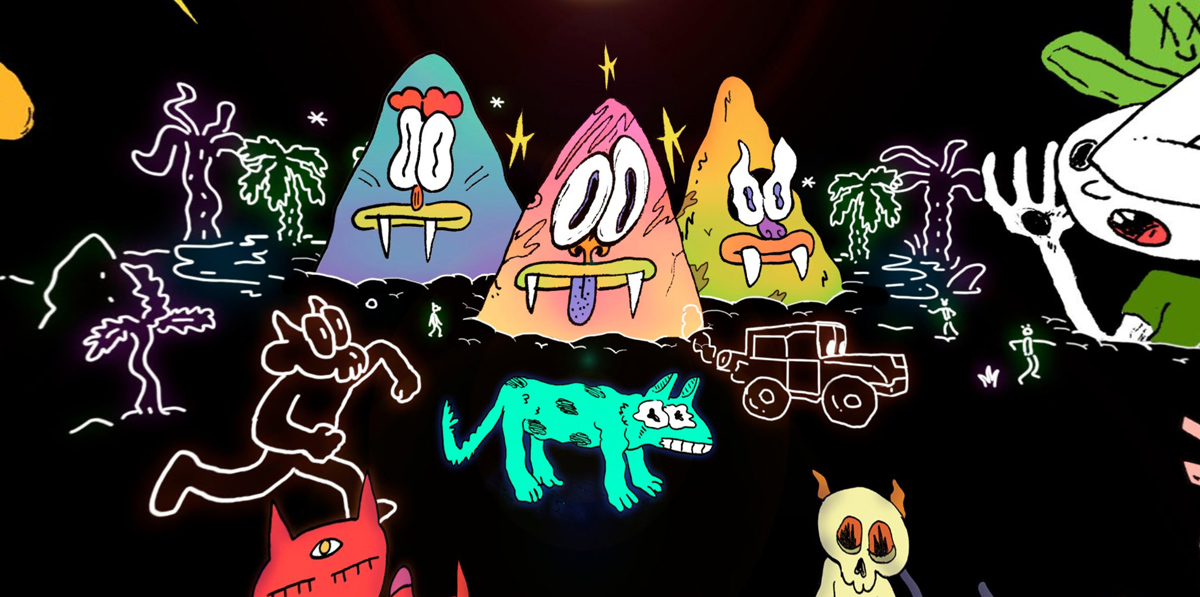 André Coronado aka Mr Tronch is an artist based in Lima, Peru. He experiments with a ludic style and absurd drawings in various digital formats, including animated GIFs and 360 illustrations.
Cat galaxy, by Mr Tronch.
At Kuula, we love artists that go beyond photography and explore uncharted territories in 360° imagery. Sometimes, what catches our attention, is a clever composition trick. Another time it's 360 illustrations or graphics rendered in 3D software.
André Coronado, aka Mr Tronch, uses a ludic style to create colorful, psychedelic spherical images. He is an advertising student and self-taught artist based in Lima, Peru. He works with drawing and digital media. His favourite formats are animated GIFs and 360 illustrations.
Mr Tronch draws inspiration from the web itself. In his work you will see cats (of course!), pop art references, meme-style hand drawings and text. Another source of visual influence is the art and symbolism of ancient Peruvian civilizations such as the Moche and Chavín cultures. Statues of ancient gods and heroes, in Mr Tronchs work, become thunderbolt hurling giants attacking the city in a comic version of the apocalypse.
Inspired by the Moche culture, by Mr Tronch.
This is how the artist himself describes his work: "In my works of virtual reality, I explore the digital media and create space-time fragments of an unknown dimension, as if they were art galleries. What I love most about these types of formats, is that it's engaging and generates a reaction in the viewer".
Utero - inspired by the Chavin culture, by Mr Tronch.
You can see more 360 illustrations on André's Kuula profile. You can also find a collection of Mr Tronch's 2d drawings on Behance and animations on GIPHY. We hope you enjoy Mr Tronch's work as much as we did!
Kuula is a community for anyone who likes VR, creative photography & great illustrations. On Kuula you can follow your favourite artists, get inspired, save your favourite posts and give feedback. Find out more at kuula.co.