Tutorial: How to use 360 Batch Upload - new feature on Kuula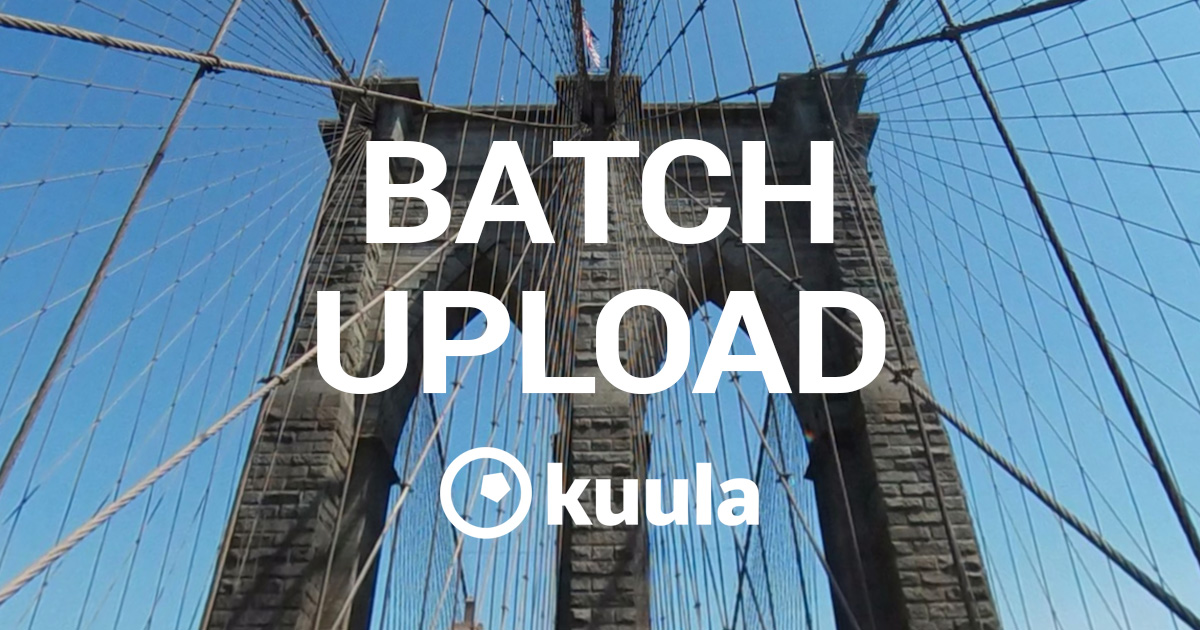 Many of you asked us for a Batch Upload function to be able to post & organize photos faster. Since we always listen our users' feedback, we're happy to announce that the 360 Batch Upload is here!
As of April 2018, the Batch Upload section was renamed to Create Tour. The basic functionality is similar, the main difference is that it's easier now to create a tour out of all the uploaded images.
360 Batch Upload on Kuula is very simple to use, but has some powerful functions. Watch this short (40 sec) tutorial to see how it works:
Video tutorial how to use 360 Batch Upload on Kuula.
With 360 Batch Upload on Kuula you can select and post multiple files at a time. You can easily arrange their order using drag & drop, edit the description for each photo and add them to a new or existing collection. Finally, you can set the privacy level for all posts at once. All that functions are available within an intuitive user interface.
This feature is available for all users. Free users can upload a maxiumum of 5 photos at one time, PRO or Business subscription users can upload up to 64. If you would like to become a PRO user, there are also other exciting features that we offer such as: whitelisted embeds, unlimited posts, private and unlisted posts and tours and more.
You can read in more detail about batch uploading and creating tours in our tutorial.